Printed brochures can bring many benefits to businesses, including greater visibility, improved brand awareness, growing customer engagement, and more. But, when carefully designed, brochures can be even more powerful. In fact, there are three notoriously difficult-to-achieve business benefits the ultimate printed brochure can help you unlock:
Can A Printed Brochure Generate Leads?
While businesses are often invested in engaging with larger pools of potential leads, the problem is that the quality of those leads can vary significantly.
In some bases, businesses are wasting time and resources nurturing relationships with leads that aren't viable. Some have tried to sneak around this problem by developing websites which deliver essential information to top of the funnel visitors, filtering out unviable leads at the early stages, before initial contact. However, websites can't always do this effectively, especially with aspects such as poor navigation or slow loading times limiting what information a potential customer can gain access to.
Printed brochures eradicate this issue. With a printed brochure, especially one which has an appropriate format and style the reader journey is linear; there's a straightforward route from front cover to back cover, with all vital information accessible without needing to navigate what would be a large and confusing website. It's all there, and easy to access, on paper. This means that leads aren't getting in touch blindly; they already know your business offers a suitable solution, and they're in a position to move forward.
Will A Brochure Build Trust?
Simple website builders like WordPress have made it possible to make changes to web pages in an instant. Today, businesses can add new content, edit existing content, and remove content whenever they want, however they want, without incurring any costs. And while this is fantastic for business owners who want to ensure they're always providing the most up-to-date information to their customers, it doesn't necessarily instill trust in buyers. Essentially, anyone can publish anything, without giving much thought to it, and then change it at will.
Printed materials are different. Products featured in printed brochures aren't there because it's free to include them; they're there because a business has carefully and strategically selected that product to be highlighted in a brochure they've invested in.
Additionally, print is designed to last, not to be changed every day, highlighting that these products aren't just flashes in the pan; they're established products that businesses put their trust into. Print is the unsung hero in building trust amongst buyers.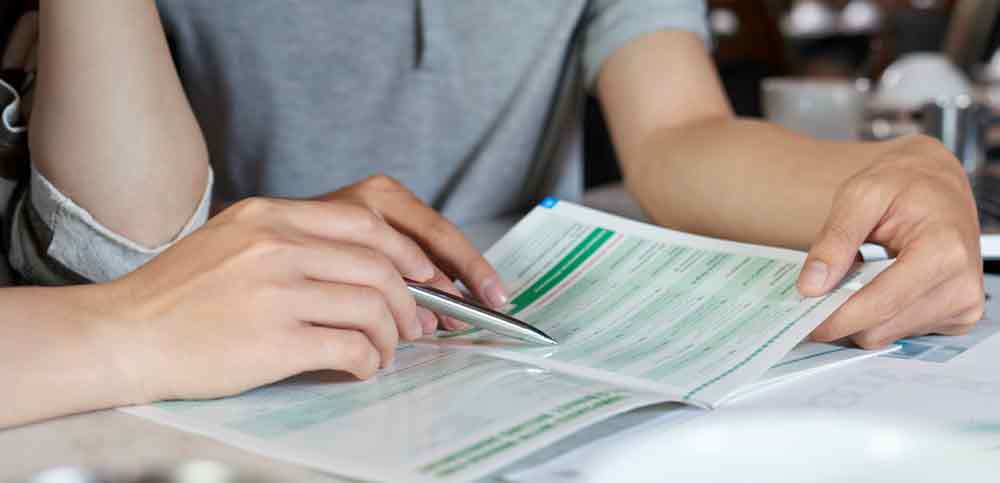 Will A Brochure Help With Relationship Building?
It's often been said that buyers don't want the classic buyer-seller relationship; they want partnerships with the companies they choose to work with. This highlights just how vital building relationships is in today's environment. The problem is that it can be incredibly challenging to maintain those initial connections developed in-person once a meeting draws to a close. When a potential customer walks out the door, relationships can easily and quickly break down. While this can be a hard pill to swallow, a follow up email featuring a web address or link to a landing page doesn't always cut it. Any relationship building method that requires purposeful customer action will always be hit and miss.
Printed materials are different. The action of opening up and flicking through a brochure isn't always purposeful. Sometimes, it's inherent; it's second nature. Brochures can help to retain connections outside of the showroom, dealership, office, or anywhere else simply through tangibility; through a physical reminder of the feelings that a potential customer experienced in person. That's something digital could never replicate.
Looking Backwards to Move Forwards
When trying to unlock those hard-to-achieve business benefits, many organisations naturally look to the latest technologies, to innovative concepts, or to forward-thinking techniques. That's when the question of digital or printed brochures arises. However, it's the long established, tried-and-tested methods that are going to drive future growth; experts agree that print is more tangible, makes more of an impact, is more memorable, more accessible, more accessible and more credible; all important elements that come together to move leads further through the funnel and convert browsers into buyers.
Today's businesses need to look backwards to more traditional engagement techniques – like brochures – to move up to the next level.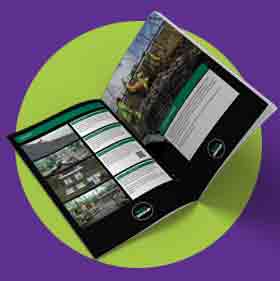 Need help with your Brochure Printing?
We understand that creating a brochure can be challenging. We can help with the design and offer fast, efficient and high quality brochure printing services.
Browse our brochure printing solutions here., or give us a call or email us if you would like to discuss how we can help Call: 01952 850730 or Email us here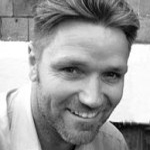 Dean Williams is a design and marketing blogger working for Print-Print Limited, promoting business and building brands through quality print marketing. If you're interested in small business promotion then please get in touch hello@print-print.co.uk