An order of service is a leaflet or booklet that is usually given out to mourners at a funeral service. It has many different purposes, often being used to outline the schedule of the service itself, as well as share information about the deceased's life, and invite mourners to join in with any remembrance or memorial events following the service.
However, there's definitely no 'one size fits all' when it comes to an order of service. It's important to create an order of service that's fitting for your loved one. So we've put together a few things to think about that can help to ensure you create an order of service that's not only informative, but also a fitting tribute to your loved one.

Of course, there's all the usual design elements to think about, and we go into much more detail about this in our guide on how to write a funeral order of service. Below, we introduce some additional considerations that can help you to plan effectively:
Funeral Attendees
It's important to think about how many friends and family members will be able to attend the service, and how many would sadly need to decline due to health, distance, or other important reasons. Understanding the split of those who can and cannot attend will be key to creating an order of service that works best for everyone when planning a funeral.
Why? Because if you anticipate having a large number unable to attend in person, you may want to adapt your order of service to include those who wished they could be there. For example, you may want to add in names and messages from those unable to attend, or even include printed readings or poems written or chosen by those at home.
Online/Offline Funeral Services
With advancing technology making it easier to conduct services online, and with many venues offering live stream capabilities, you may decide to share the service online with those who cannot attend so that they can join you in remembering your loved one. If you do, you should ensure your order of service is inclusive of these online attendees.
For example, if mourners will be logging into the service remotely, it is important that the order of service is more detailed and explanatory to account for the fact that some mourners may not always be able to see exactly what's going on. Take a look at some of our order of service templates to see how extra details can be incorporated respectfully.
Do You Need Funeral Order of Service Printing?
Order today before 1pm, Get Next Day Delivery
The Purpose
The truth is that an order of service means something different to every family. For some, it's a way of outlining the order of events for the day; it's a very practical document. For others, it's more of a sentimental keepsake, acting as a way to remember the departed. Understanding what an order of service means to you can help you when you're focused on what you need to think about when planning a funeral.
For example, you may wish to choose a simple design and a folded A4 format for a more practical printed funeral order of service. This ensures it remains clear, concise, and straightforward. If, however, you plan to turn the order of service into a keepsake, consider a longer booklet-style, and higher quality printing on medium weight paper.
Do What's Right for You
A funeral order of service is very personal. What's right for one family may not be right for another. So while this is certainly a very difficult time, it's well worth looking through some templates and considering all the different options to ensure that your order of service not only meets the needs of mourners, but also pays a wonderful tribute.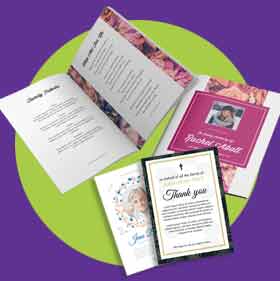 Need help with your Funeral Printing?
We understand that planning a funeral today can be especially challenging. We can help with fast, efficient and high quality funeral printing services.
If you order before 1.00pm, we'll get your printed materials to you the very next day. Browse our funeral printing solutions here., or give us a Call: 01952 850730 or Email us here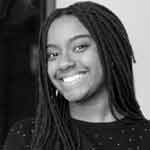 Naomi Trueman is a writer and researcher working for Print-Print, her articles and guides offer great insight to often difficult to explain topics. If you would like get in touch with Naomi then please email her at info@print-print.co.uk .