Following the death of a loved one, it's natural that you'll have a lot on your mind. It can be a very emotional and busy time, and it's often easy to overlook some of the vital tasks that can help to ensure that the day of the funeral is free of complications.
That's why we've created this simple checklist of some of the most important aspects to think about when planning a funeral, helping to make sure everything goes smoothly.
Location & Type of Funeral
One of the first things to think about during the planning process is where the funeral will be held, and the type of final disposition. It may be that the deceased communicated their preferences prior to passing, but if they didn't express their wishes, try to make a decision that feels best suited to the deceased, or which feels comfortable for you.
The type of disposition chosen will determine what aspects you will need to arrange with the selected funeral home. For a traditional burial, a casket will need to be thought about, and for a cremation, an urn or other container. If a green burial is selected, it's important to look into approved natural burial sites that permit this type of arrangement.
Information & Research
While you may feel that there's more important things to be doing than rifling through old documents and photo albums, gathering information about the deceased's life is a very important part of the planning process. You may be surprised at how many aspects of arranging a respectful send off rely on having this information at the ready.
For example, you will need these details to pass to the funeral home and officiant, and for writing an obituary if you choose to do so. You'll also need information and images for any funeral printing needs, such as announcement cards, the funeral order of service, memorial or memory boards, guest books, or thank you cards to send to mourners after the service.
Do You Need Funeral Order of Service Printing?
Order today before 1pm, Get Next Day Delivery
The Funeral Service
When planning the service itself, you'll want to make sure you think about aspects such as floral arrangements, music, hymns, and readings by friends and family. Once you've finalised your decision, you can plan an order of service which acts as a programme to inform mourners of what they can expect to happen on the day of the service.
The order of service is designed to keep things on track and ensure everything runs smoothly, but it can also be used to inform mourners of any post-service memorial events that are taking place, such as a wake at a public venue or private residence. You can also share ideas for private remembrance activities, like lighting a candle.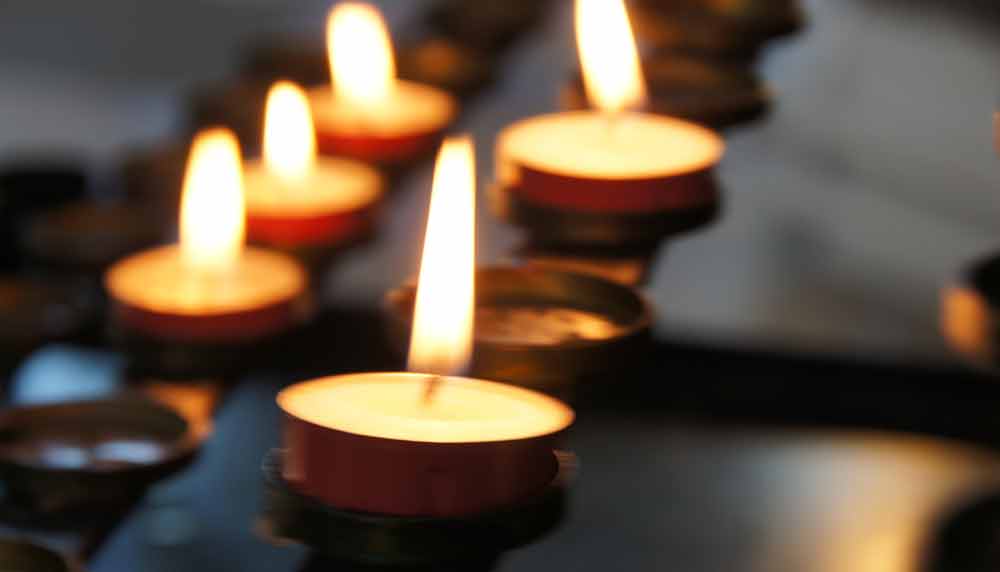 Announcements
Once the final details of the funeral service have been put in place, you can share details with friends, family, and loved ones through a funeral announcement. This announcement can act as an invitation, sharing details of the date, time, and venue, as well as a chance to inform mourners of transport arrangements or service etiquette.
Many families also use the funeral announcement as an opportunity to share their preferences for gifts, stating whether flowers are welcomed, or whether a charitable donation would be preferred. It's worth thinking about any other materials you may need and find a printer that can handle all your printing needs for convenience.
Taking Time For You
Perhaps the most important thing to think about when planning a funeral is yourself. This can be a very stressful, hectic, and emotional time, so make sure you're not placing too much pressure on yourself. Don't be afraid to offload tasks and make use of online resources or support networks that can help you out. Use a free order of service design template and then personalise it rather than trying to design your own order of service, for example, or ask friends and family for assistance with aspects such as downloading music or ordering flowers.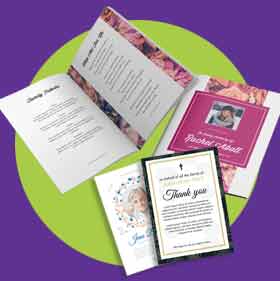 Need help with your Funeral Printing?
We understand that planning a funeral today can be especially challenging. We can help with fast, efficient and high quality funeral printing services.
If you order before 1.00pm, we'll get your printed materials to you the very next day. Browse our funeral printing solutions here., or give us a Call: 01952 850730 or Email us here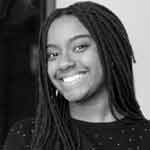 Naomi Trueman is a writer and researcher working for Print-Print, her articles and guides offer great insight to often difficult to explain topics. If you would like get in touch with Naomi then please email her at info@print-print.co.uk .