Many people have a very strong idea of what a funeral looks like. Traditionally, it's a very social event where families, friends, and loved ones can support each other while saying their final goodbyes and celebrating the life of the deceased. Sadly, the COVID-19 pandemic has had a significant impact on funeral planning, and the restrictions that are in place can make the process more emotionally challenging than normal, with many finding it difficult to arrange the goodbye the deceased deserves.
What is important to remember, however, is that funerals during the pandemic can still be very meaningful and personal, and holding a funeral – even though it may have to be a low-key one – can act as a great source of comfort. The experience may not be quite as imagined, but with careful planning and consideration, it is possible to plan a respectful send off.
COVID-19's Impact on Funeral Arrangements
Under normal circumstances, there are already many aspects to think about when planning a funeral. But what do you need to think about when planning a funeral during a pandemic? Fortunately, under current guidelines, there are no restrictions on the type of funeral that can be held, so both burials and cremations are possible. However, it is important to keep in mind that Government advice is for people to remain at home where possible, and while exceptions are made for funerals, be prepared for friends and family to be unable to travel to a church or crematorium.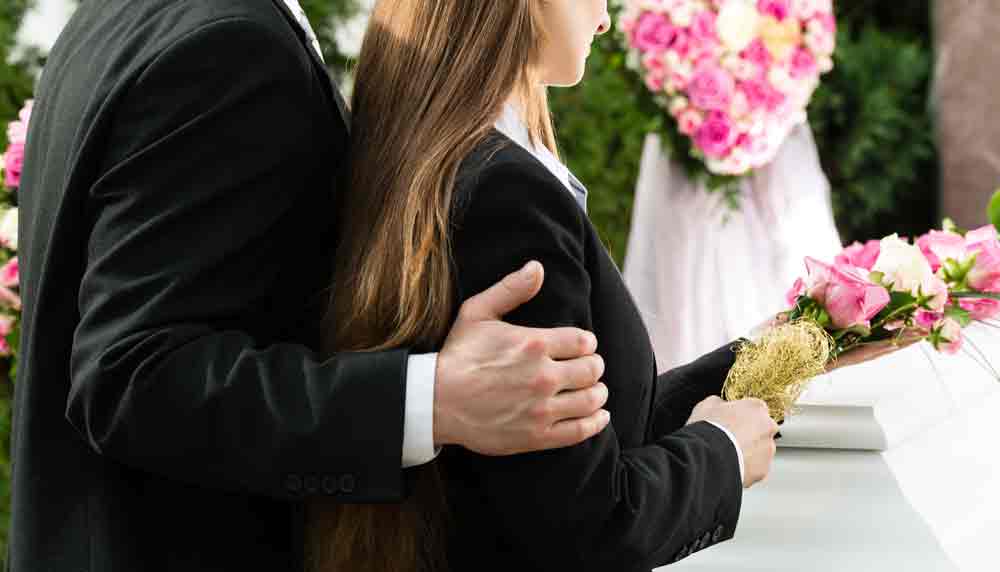 Some specifics that are important to consider at this time are that, with many businesses remaining closed, sourcing flowers or other items for the funeral may be more difficult or take more time. It's also worth noting that, under current Government Guidelines for funerals, singing in indoor spaces is prohibited to reduce the spread of respiratory droplets. This may affect how the service is planned, with pre-recorded music or readings replacing hymns.
However, one of the most important aspects to think about when planning a funeral during the COVID-19 outbreak is undoubtedly printing essentials. With face-to-face dialogue not always being possible at this time, print is becoming a vital driver of effective communication between families and friends. Below, we take a closer look at vital funeral printing needs during the pandemic, and additional considerations that may need to be made at this time to ensure all printed items communicate clearly.
What Are Funeral Printing Essentials?
A funeral printing service helps you to plan, design, customise, and print any necessary materials that help to communicate with friends and family following a passing, and celebrate the life of your loved one. While each family is different and will have their own needs, common materials that are printed in preparation may include: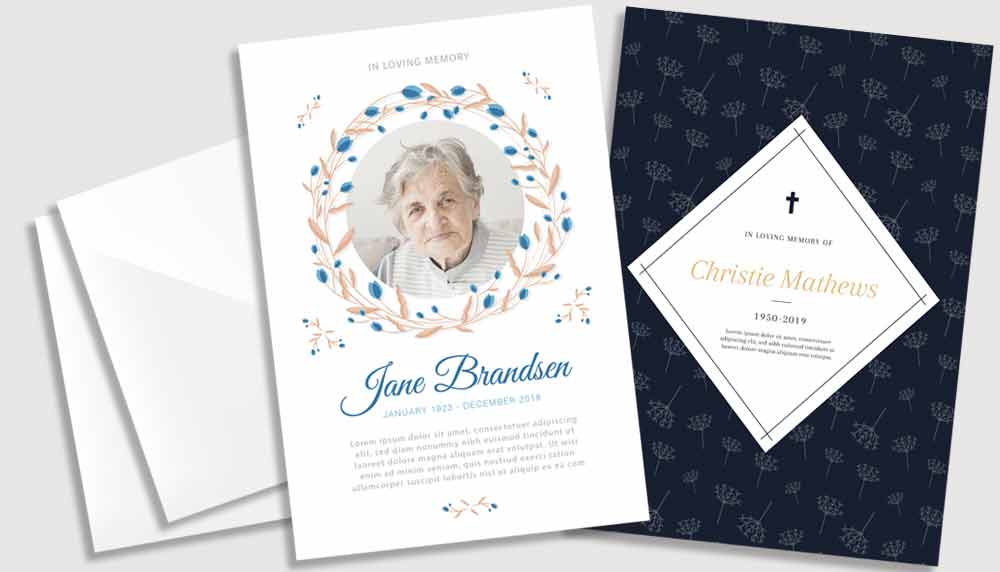 Funeral announcement cards are often used to announce a passing, and communicate any plans for a service, viewing, wake, or remembrance event.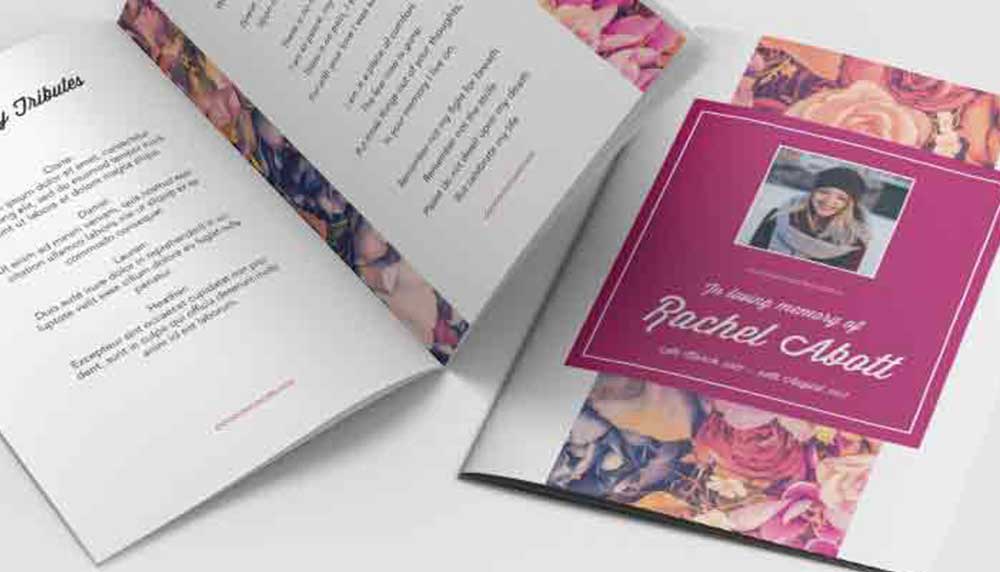 Order of service: The funeral order of service outlines the planned events for the day of the service, often including the order of hymns and readings, and information about the wake.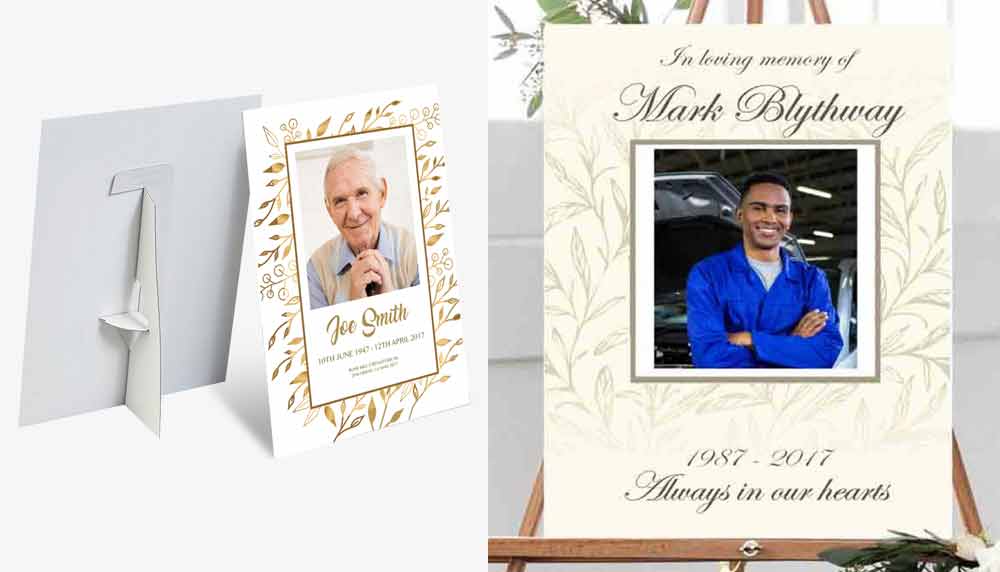 Funeral memory boards are an image of your loved one, often with a small amount of text, which are displayed at the entrance to the place of worship or crematorium and often afterwards at the wake.
Funeral memorial cards are smaller, more condensed versions of the order of service. They are often given as sentimental keepsakes following the funeral.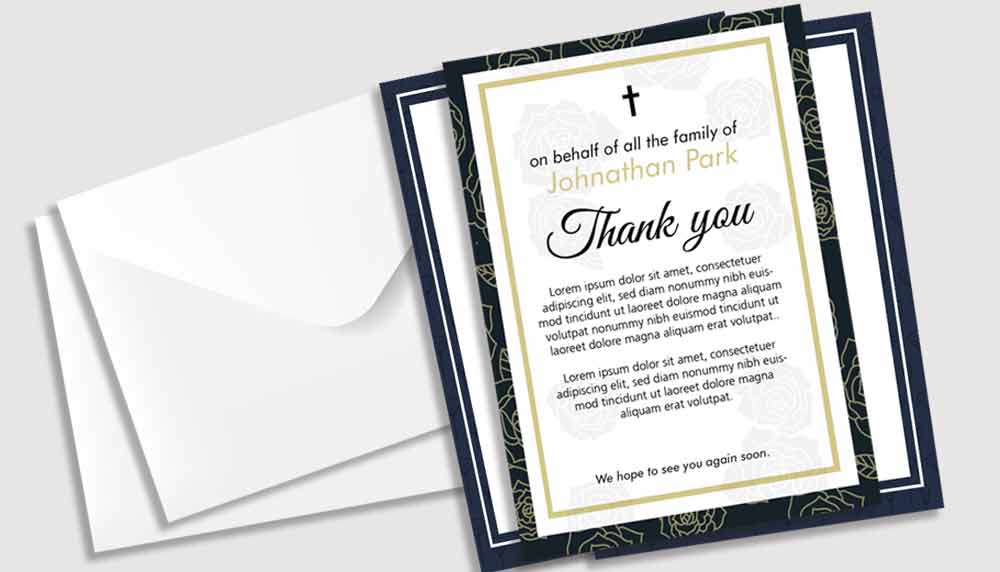 Funeral thank you cards are sent following a funeral to express thanks and gratitude for those who attended, for gifts received, and for vital support.
While each of these materials is usually created to a specific template or format, they can be personalised by each family to better reflect the life, personality, and interests of the deceased to generate individual, unique keepsakes that can be cherished.
Although the COVID-19 pandemic has changed the funeral and remembrance landscape, printed materials still play a big role in helping everything go to plan.
Planning a Funeral During COVID-19
It is still possible to hold an in-person funeral service during the pandemic, and so an order of service remains an important factor. The order of service is traditionally used to help keep things running smoothly and remaining on track, which is of course even more vital during the pandemic. A good order of service can help to minimise any potential delays and sticking points in the service, and ensure that the service can be conducted efficiently to minimise contact and maintain essential social distancing.
However, when planning an order of service, things to think about not only include all the usual aspects, but also extra aspects in relation to the current situation. For example, in addition to understanding how to write a funeral order of service, it's also important to know what additional extras may be required to ensure an order of service achieves its goal of celebrating the life of the deceased during the global pandemic.
For example, some orders of service are being made longer during the pandemic, as they include more information than they normally would do. In many cases, an order of service would include 'reading by [name]', although these readings are now often being included in full for those that are unable to attend.
Tributes and eulogies from absent friends and families are being added, along with written transcriptions of in-person readings.Some orders of service are also including the names of those family, friends, and loved ones who had wished to attend but were sadly unable to do so.
Another aspect to think about is the final page of the order of service, which often includes information about the wake that is to follow. However, with wakes now limited to just six attendees, it may not be appropriate to include this information. Instead, this part of the order of service is becoming a platform for sharing ideas of how to remember the deceased, such as lighting a candle, or planting a seed in the garden.
Take a look at these free funeral order of service templates to see how these pages could look.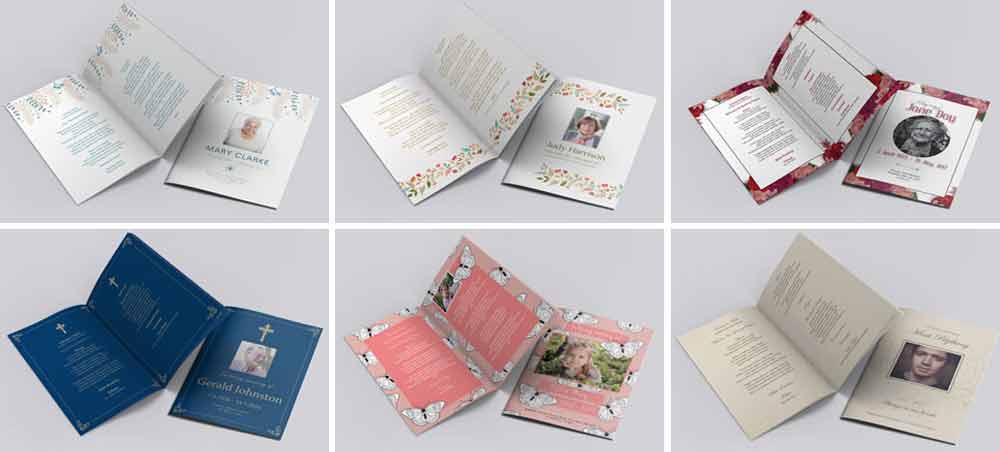 Right now, the number of those guest attending is limited, so it's a good idead to print more orders of service's than you think you need. This way they can given later to freinds and family who were not able to attend, this will be a keepsake for those who couldn't attend due to Covid or other reasons.
Do You Need Funeral Order of Service Printing?
Order today before 1pm, Get Next Day Delivery
Inviting Friends, Family, and Loved Ones
Until recently, an announcement of passing and invitation to the funeral would typically be done through word of mouth or social media. However, with face-to-face communications not always possible at this time, and with not everyone having a social media presence, alternative options may be required. So do you need funeral announcement cards? While they are not an absolute requirement, they can help to make it easier to inform people of a passing, and share plans for a service or remembrance event, without the need to speak with others in a face-to-face setting.
Funeral announcement cards can also be very useful for those planning to live stream the service or hold a 'virtual wake' afterwards. These cards – which can be posted or pushed through letterboxes to avoid physical contact – can be designed to feature important information such as URLs, passwords, and meeting ID numbers that will be required to access online services and events. Announcement cards could also include a small paragraph on online funeral etiquette, providing reassurance for those who are nervous or feeling uncertain about participating in a digital funeral service. After all, this situation is still very new, and not everyone will feel confident about virtual meetings.
Mourning at a Distance
Although mourners are permitted to leave their home to attend a funeral, Government advice is to 'keep any arrangements local wherever possible', which may mean that friends and family that reside in different areas may not feel comfortable travelling. They may also be unable to due to shielding or because of mandatory self isolation.
Under England's lockdown regulations, funeral services are limited to a maximum of 30 guests, although the exact figure is dictated by the space available at the venue, and may often be far fewer than 30 to fully allow for safe social distancing. Online funerals are rapidly emerging as a safe and secure way to pay respects during the pandemic, and an order of service can be a very effective way to facilitate remote participation. For those who cannot be there, it's the next best thing to actually being in attendance.
However, to fully support those who are mourning at a distance, an order of service posted to the loved one may not be quite enough. A memorial card can also help.
Traditionally, a memorial card is given as a keepsake. They are often given out at funeral services, viewings, wakes, and remembrance events. They can help friends and family to feel close to the deceased, and remember and celebrate their life. But what should you think about when creating a memorial card?
Prior to the pandemic, memorial cards were generally very simple, uncluttered, and straightforward, often featuring a photograph of the deceased, perhaps along with the date or birth and date of death. However, during the pandemic, memorial cards are becoming slightly more elaborate to make up for the fact that many people will have been unable to attend the funeral. If many friends and family are mourning from a distance, adding a short verse to the memorial card can help to boost comfort.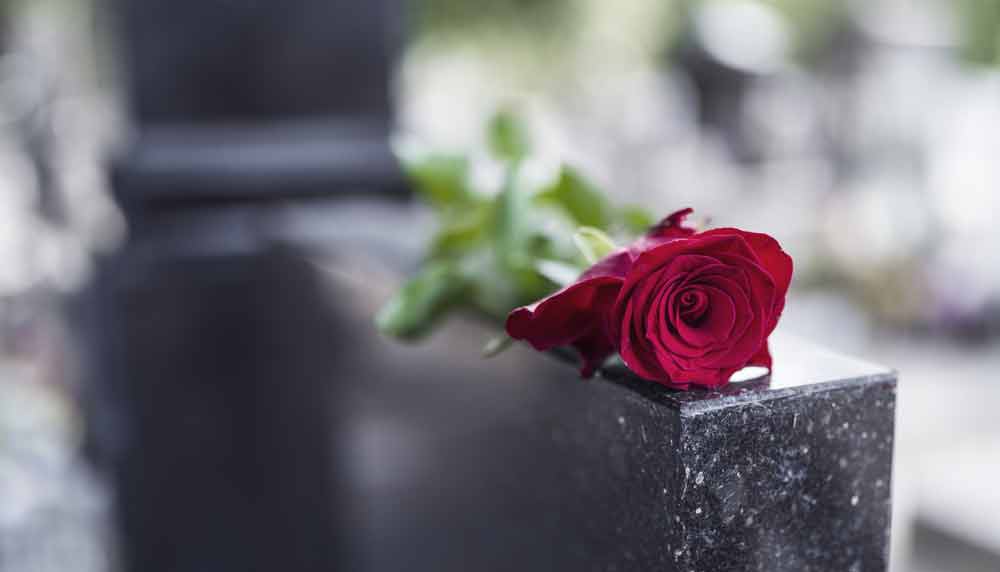 Acknowledging Support
Thank you cards have largely fallen out of favour. While they once were used to thank attendees for celebrating the life of the deceased, for sending gifts or making charitable donations in the deceased's name, or for showing gratitude to those who had been instrumental in helping the day run smoothly, there has been a growing trend over recent years to simply thank attendees and other important parties in person.
But are funeral thank you cards a yes or no during the pandemic? While there's no right or wrong answer, many people are choosing to have thank you cards printed if they are unable to say thank you in person due to the need for social distancing. For example, some families have been unable to meet their funeral director in person, instead communicating exclusively by telephone. Others may be unable to approach the officiant following the service to reduce the risk of viral spread amongst the group.
A thank you card can be a very effective and very safe way to acknowledge support and show appreciation for help and assistance that has been received, and to offer respect to those who are continuing to work in key worker roles during the outbreak.
The decision on whether or not to have thank you cards printed doesn't have to be made straight away. There is no set deadline for what is or isn't acceptable for sending thank you cards following a funeral, and thank yous are not expected. Many people simply do not feel up to having thank you cards made, or writing out cards, so soon after the service, and that's OK. Thank you cards can be considered at a later date once the family of the deceased feel ready to move forwards with this particular task.
Deciding Not to Hold a Funeral
Although small scale funerals are permitted, and online service streaming can enable friends, family, and loved ones from across the world to virtually attend a service and celebrate the life of the deceased, not everyone wants to go through the hassle of planning a funeral during a pandemic, and not everyone wants to settle for a service that doesn't quite fit their idea of what their loved ones' funeral would look like.
And that's OK. The pandemic may not be the right time to hold a funeral. But do you still need funeral printing during COVID? It could help. For those deciding to hold off on planning a formal service, printed materials can be used to communicate with friends and family that there will not be a service at this time. They can also be used to invite loved ones to hold their own personal celebrations of life, and advise on plans for a future remembrance event and celebration once restrictions are starting to ease.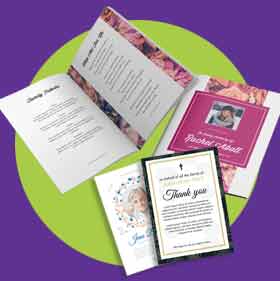 Need help with your Funeral Printing?
We understand that planning a funeral today can be especially challenging. We can help with fast, efficient and high quality funeral printing services.
If you order before 1.00pm, we'll get your printed materials to you the very next day. Browse our funeral printing solutions here., or give us a Call: 01952 850730 or Email us here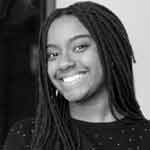 Naomi Trueman is a writer and researcher working for Print-Print, her articles and guides offer great insight to often difficult to explain topics. If you would like get in touch with Naomi then please email her at info@print-print.co.uk .