Following a funeral service, you may be wondering whether or not you're supposed to send thank you cards to those who have attended, or to those who have helped, assisted, and supported you during this difficult period. Unfortunately, there's no set in stone answer. Some families do choose to send thank you cards, while others don't.
Shifting Trends for funerals
Thank you cards were once considered to be the norm. However, with the rise in digital communications – such as social media and email, for example – it has become much more acceptable to thank people for their presence through more informal channels.
However, despite this shift to greater levels of informality, there are still a number of situations in which it can be respectful to express your gratitude more formally.
For example, you may wish to send thank you cards to…
Those who have sent flowers or other sympathy gifts
Those who have assisted in making arrangements
Those who have made charitable donations in the name of the family
Those who participated in planning the service e.g. those who provided readings
The person who delivered the service, a holy person such as a priest, vicar, rabbi or imman.
The funeral directors and funeral home.
Nurses or Doctors who cared for your loved one before they passed.
Those who went above and beyond to offer support in any way.
Purchased or personally printed funeral thankyou cards?
One of the biggest deterrents to sending thank you cards after a funeral is that, following such a challenging period, many families simply don't have the energy or motivation to hand write cards purchased from stationery stores. That's why you may wish to consider printed funeral thank you cards that are personalised with your own message.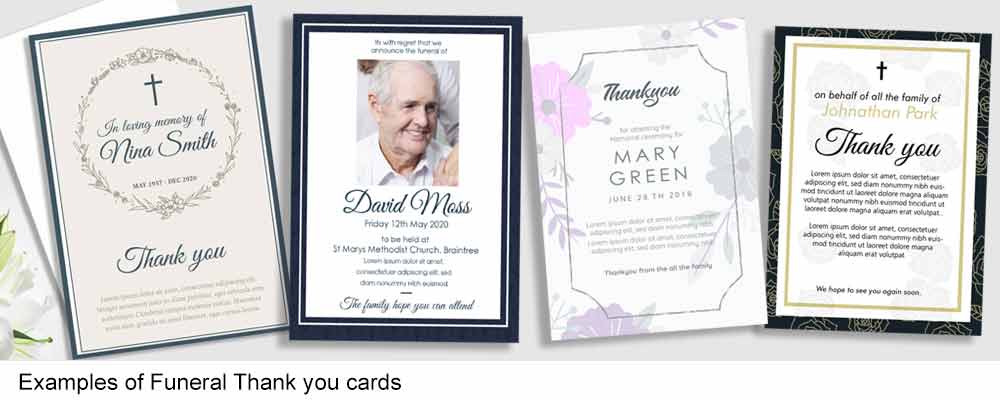 With printed thank you cards, there's no need to individually hand write each and every thank you card you send. While some may feel that this makes thank yous less personal, printed cards can be customised with an image of the deceased and details of their life, which can make printed options a very unique and sentimental option, after all a printed thank you card is yet another keepsake memento for remembering the person who has passed away.
There's really no right or wrong when it comes to creating a message for your funeral thank you cards. Some families prefer to communicate a broader message of gratitude, such as 'thank you for your sympathy, kindness, and support', while others prefer to make their message more personal, including the name of the one who has passed.
Don't Rush
If you're not completely sure whether or not to send thank you cards following a funeral, don't worry. There is no need to rush. Whether or not you send thank you cards isn't something that you need to decide right away during the initial funeral planning stage. There's no harm in taking some time to rest after the busy planning period and focus on yourself before making the decision.
No one expects thank you cards. No one will feel upset or left out if they don't receive one immediately. So do what feels right to you. At Print-Print, we offer free delivery on everything, so there's no need to order thank you cards at the same time as all your other funeral printing essentials. You can create them exactly when you're ready to.
Do You Need Funeral Thankyou cards Printing?
Order today before 1pm, Get Next Day Delivery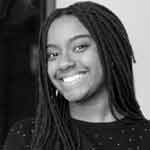 Naomi Trueman is a writer and researcher working for Print-Print, her articles and guides offer great insight to often difficult to explain topics. If you would like get in touch with Naomi then please email her at info@print-print.co.uk .