It goes without saying that it's important that your brochure is well-written and readable, ensuring you deliver the right message, and that your message is easily absorbed by your audience. That's a given. But there is much more to consider here, too. The truth is that even the most eloquent of brochures will fail to achieve its goals if the content isn't supported by a strong design that delivers a memorable and favourable reader experience.
● Budgeting For Your Printed Brochure
It's natural to want to design your brochure around your text, your images, and your brand. But in reality, it doesn't work like that. In fact, it can be a waste of your time to enter into the design process without first considering your budget. Ultimately, it's your budget that's going to shape what's possible from a design perspective, so having a clear picture of where the boundary lies ensures you're focusing on achievable design.
A smaller budget may put details such as cut outs on your cover out of bounds for example or, it may mean that you need to rein in the number of pages required. By contrast, a larger budget could mean that you can play around with design elements that make your brochure stand out such as textural elements like foil printing, non-standard shapes or design features, such as tabs to help the reader orientate themselves within the brochure.
● What Should A Printed Brochure Focus On?
What's going to be the focus of your printed brochure. Your brand, or your products? Determining this during the early stages can help you generate a design that's going to promote this focus in the most effective way.
For example, if your brochure is brand focused, text boxes may dominate your design to ensure optimal information sharing.
If it's product-focused, you may want to create a more visual, solutions-oriented design which is image heavy and text light.
For some brochures, such as a property brochure for an open house, you'll want to find a middle ground where you have showcase images which catch the eye, but sufficient amounts of text to drive your selling points home.
● Customer
Designing with your customer in mind is of course, key to maximizing engagement. Put yourself in your customer's shoes. Why would they want to buy your product, or interact with your business? This will help you select information important to your audience, and incorporate it into a design that highlights vital messages. It also ensures you're not wasting space in your design by including information your audience isn't interested in.
● Goals
A big aspect that should influence your design is what you want your brochure to achieve. For example, if you want to encourage readers to book a meeting, you may want to design a professionally-styled brochure that can help to solidify your business as an industry leader, filled with case studies, testimonials, awards and images of your team at work. If you want to generate excitement for an upcoming trade show, a design that highlights your products and draws attention to new launches and special offers can help to drive traffic to your booth.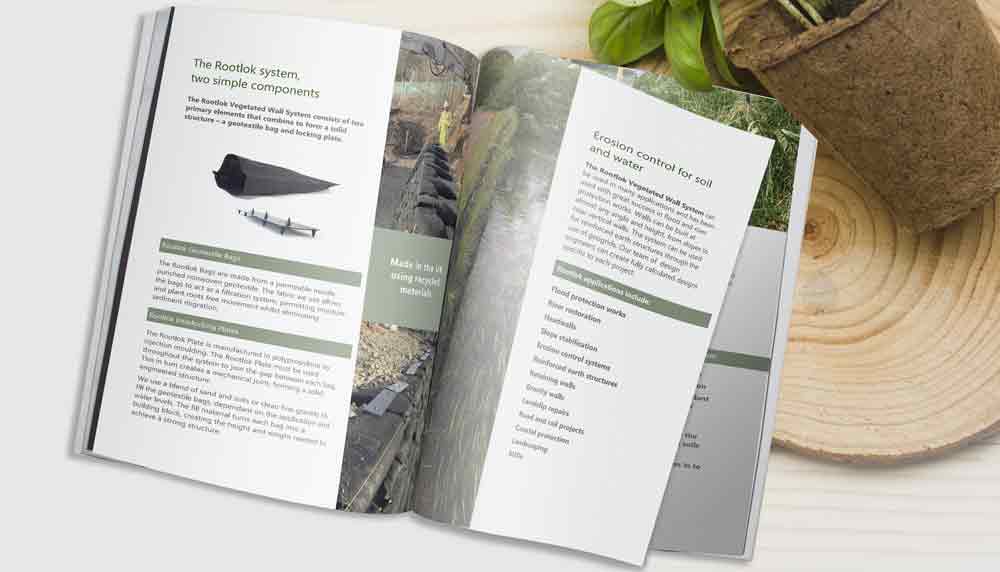 ● Setting KPIs for your brochure
Have you thought about how you will measure your chosen key performance indicators? It's important to consider this during the early stages of creating your brochure, so that you can incorporate your readers' 'next steps' into your core design.
Whatever you want to get out of your brochure – more website visits, more enquiries, more sales – use your design as a way to guide your audience towards taking that action. If you want to drive more traffic to your site, you may wish to include a QR Code that the reader scans with their smartphone to launch your site. If you wish to drive sales, you may want to include a discount code, voucher or details of your 'refer a friend' scheme.
● Tone of Voice
Businesses are always told that consistency is key. But it's important to understand that writing for your website is a lot different to writing for print. It's OK to adapt your writing style to meet the unique challenges of printed materials – finite space, for example – as long as you continue to deliver the same overall brand message as you send through other channels, whether friendly, authoritative, funny, formal, informal, or anything else.
● Choosing a colour palette
Choosing the right colour palette for your brochure is about more than just aesthetic appeal. In fact, colours can play a big role in your design, helping to connect associated concepts, and draw lines between distinct ideas without needing to state this outright in your copy.
By incorporating colour into your brochure design, you can instantly build up images in your audiences minds to attract them to certain areas before they've even had a chance to read the text.
Designing For Your Business Needs
While it's important to consider all of these aspects when you begin designing your brochure, the fact is that different designs will work for different organisations. There are no hard and fast rules here, and you may want to play around to find a design that not only promotes your business in the best way, but also engages well with your audience.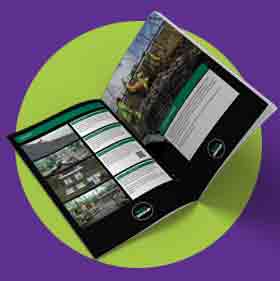 Need help with your Brochure Printing?
We understand that creating a brochure can be challenging. We can help with the design and offer fast, efficient and high quality brochure printing services.
Browse our brochure printing solutions here., or give us a call or email us if you would like to discuss how we can help Call: 01952 850730 or Email us here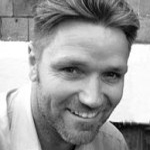 Dean Williams is a design and marketing blogger working for Print-Print Limited, promoting business and building brands through quality print marketing. If you're interested in small business promotion then please get in touch hello@print-print.co.uk