It is tempting, isn't it? Just run off a few business cards or flyers on the office printer, it can be done right then and it appears to be cheap as you have already bought the paper, ink and printer.
Now, if your teenager with a car washing empire, this is just fine. No one is going to judge you on your promotional materials, they wouldn't be expecting much beyond comic sans and clip art anyway.
But if you want to appear professional then we would strongly advise you consider the benefits of outsourcing print for your business.
Lets start with the cost of printing. There is far less difference than you think but this does depend on your quantity and finish, the more planning you put in the cheaper you can make it. For a fair comparison, we have compiled the prices for an A4 single sided colour leaflet:
Office colour laser printer: 6-12p a sheet (PC Advisor)
Professional Digital Printer: 19p a sheet (based on 500 copies)
Professional Litho Printer: 15p a sheet (based on 500 copies)
Clearly professional printing will be slightly more till you get into the very high quantities, for example, 5000 A4 leaflets would be just 4p a copy on a professional Litho printer.
Litho printing does take longer however, you need to allow 3 days for the turn around as the printing process requires a 'plate' being made for the print to 'offset' from a roller to the paper. It is a traditional high quality printing solution that is most cost effective at high print runs. Of course, this means flyer designs need to be either required in high quantity or future proof so that details do not expire, like contact information or prices.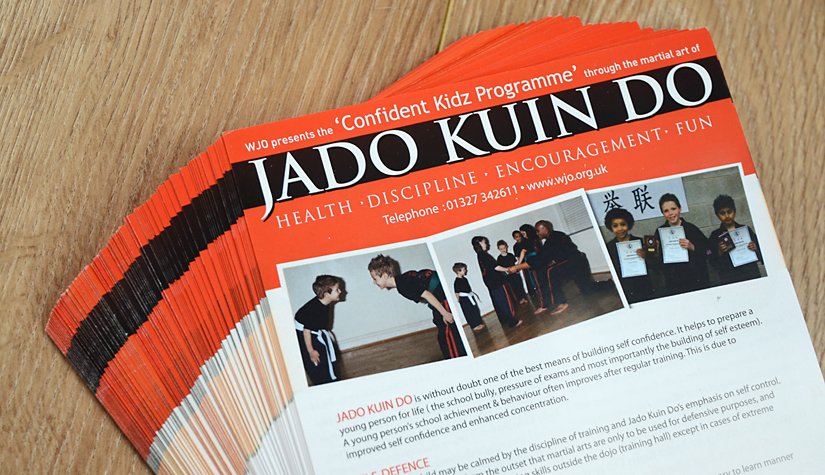 But the quality will be well worth the wait and it is that quality that will reflect your business. If your competition is outsourcing their printing then there will be a noticeable difference between your marketing materials and theirs. This is a significant factor when considering your print options. If your leaflet is the first contact they have from you it will need to promote trust and reliability. A leaflet printed on a home or office machine will not give off the impression of a long established business that will be around if something goes wrong.
Print quality will of course vary from different firms, some compete on price, some on service and some on print options and quality. Choosing the right solutions for your print outsourcing will in many cases be the start of a long standing relationship as repeat print jobs are required over the years.
You can ask for print samples, especially useful if you're not familiar with the many options such as paper weight, lamination, sizes and folds. If you get samples of actual work produced rather a print firms branded collection then you know you will be seeing the breadth of companies they have worked for, a mark of reliability.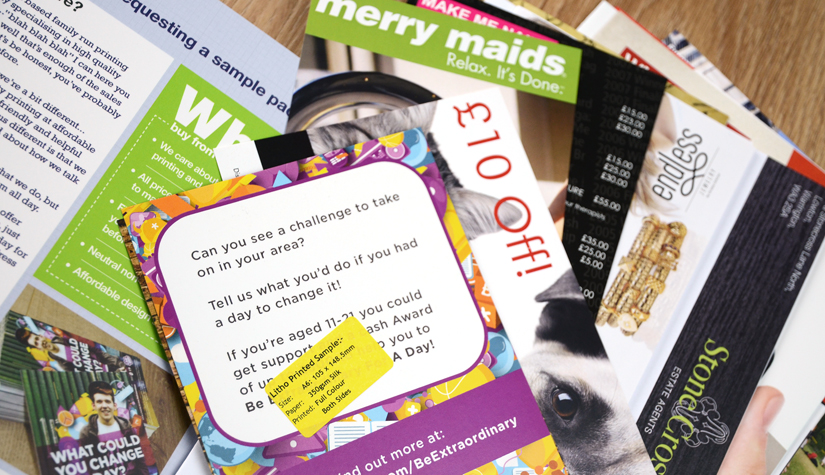 You can also look for testimonials from credible sources or interact with them on social channels to gauge their knowledge and experience within the industry. Blogs, Twitter feeds and Facebook pages can give you a better understanding of how long they have been operating than their 'about' page as you can see the history.
If you are unsure about your design work, as you have always done this yourself, some printers offer additional services to help you get your design 'print-ready', or create a professional company logo. At the end of the day, a good printer will be there to help you get the benefits of outsourcing your print and help your though the ordering process.
If you like the idea of outsourcing your printing but don't have the design yet, check out our blog How to make a flyer stand out.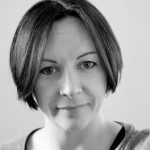 Lisa Cooper is a photographer and marketing writer working for Print-Print Limited, promoting business and building your brand through quality print marketing.
If you're interested in small business promotion then please get in touch info@print-print.co.uk