Becoming a successful entrepreneur does not happen by accident or overnight. Certain qualities will help you get to the top even if you a new in the business world or trying to sustain your successful business.
Here are a few ideas on how to take your business to the top:
1. Focus on Quality
Always focus on quality: you can never go wrong with it. No matter how hard it is, the quality of your service or product would produce results over time. Do not be impatient, good quality takes time but would last longer and build your brand integrity.
2. Take Breaks
It is necessary to always take a break from your business once in a while to rest. It gives your mind a chance to rest, recuperate and look at things and ideas from a new and more productive angle.
Take some time of the business sometimes. Even if not completely learn to withdraw a little.
3. Be a Leader
Being a leader is not just about being the head or being the boss, you have to lead and command respect. If you want the people around you to provide ideas, you need to lead by example by bringing a lot of ideas to the table. It is not just about giving strict orders or dictating to the people around you. It's about leading by example. Respect is more compelling than fear in building a business.
4. Be Organized
Being organised goes a long way in maximising your potentials in business. A well-organized surrounding transcends beyond the physical and into the mind as well. So, if your surrounding is disorganised, your mind and a mind that is not organised will not function effectively.
5. Always Wake Up Early
There are a lot of benefits attached to waking up early as opposed to watching late night movies and waking up late. When you wake up early, your mind will be naturally more productive at that time, and you will be ready to conquer the world. You will have ample time to plan your daily activities and prepare yourself to face the day both physically and mentally.
6. Always Keep Your Promise
Honoured promises build integrity and all successful businesses are built on integrity and fulfilled promises. Everybody can make a promise, but not everybody can keep a promise because keeping a promise takes a good character. As a customer, would you do business with someone that keeps their promises no matter how small or someone who does not? Am sure you prefer the former.
7. Let Your Failure Motivate You
You need to learn to be driven by your failure and not be embarrassed into giving up. If you quickly give up whenever you fail or face a challenge, then you cannot make it in business. It is normal to be scared when you face a big challenge, but what you do about that fear is up to you. Do not let the fear win. Take a few steps back and face the challenge with everything you've got. Even when it does not work out, keep trying till you get your big break. You can always ask experienced people for advice when you are confused.
Checkout these free resources for small businesses to help you get yours off the ground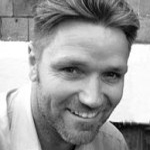 Dean Williams is a design and marketing blogger working for Print-Print Limited, promoting business and building brands through quality print marketing. If you're interested in small business promotion then please get in touch hello@print-print.co.uk