In the digitalized era, it's not a surprise that there's various ways to help a business expand, irrespective of their environment. SMEs around the UK have an abundance of resources to help them grow, getting up to date news, opinions and advice. It is a great way to stay ahead of market influences and spot opportunities for grants and financing.
We have a list of business resource websites that we use to keep our finger on the pulse and we recommend you bookmark these or subscribe to their newsletters.


smallbusiness.co.uk
This is a great site for the most recent news that impact on UK businesses. They also frequently report on fresh research into consumer trends, analyse data from the markets and discuss the impact of survey findings from a variety of sources.
Start Up Donut share valuable current information for small businesses. They provide various significant business topics, containing startup ideas, business planning, sales & marketing, and business IT. They provide a thorough blog which will give you confidence and spark off your creativity.


smallbiztrends.com/
Smallbiztrends runs a center for small business news and advice, which is categorized according to most viewed and recent articles. They make you aware of recent business trends and provide you with business expertise to help your business grow.

businesszone.co.uk
Businesszone publish contributor articles from a variety of business sources. It is a great way to find out what other professionals are thinking and seeing in the market. Their editorial standards are high but you can submit your own article as a thought leader and gain exposure for your business.


moz.com/blog
Moz was an SEO company established in 2004 and since then they have emerged as the market leader in the SEO field. They have created many apps which help businesses to enhance their websites to improve Google rankings. The Moz blog is great for businesses wishing to improve their SEO and online marketing. The blog covers all aspects of SEO starting from beginner's level to expert levels.


smarta.com
SMARTA is a platform that assists the business owners and was founded by the some of the most successful entrepreneurs in the UK. Here they share their knowledge and experience combined with thought leaders from all areas of business. Their blogs offer you great tips and ways to help in growing your business.


greatbusiness.gov.uk
The government owned website 'Business is Great' provides motivation to the emerging business and ideas how they can grow and be more successful. They offer a new announcements division which helps you to read about the new trends of the 21st century. Apart from this, they also offer a section to help you expand your business along with the business support tool which assesses the assistance you can get through a survey.


bdaily.co.uk
Bdaily is a priceless source for all businesses. The articles are uploaded by the subscribers which cover all the business topics and offers opinions as well. They have a national team and regional representatives that report on their local events and business news.


bmmagazine.co.uk
Business Matters magazine has around 50000 subscribers since its inception in 1987. They cover all topics including financing your business and setting up your business. As it is UK-based, they have a separate section for companies that are "made in Britain". In this section, they feature interviews with the companies in Britain and brings a light on the individual's challenges and achievements.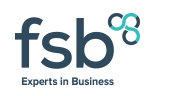 fsb.org.uk
Federation of Small Businesses has been around for 40 years and they assist businesses by giving advice and financial expertise to all their members. The basic aim of Federation of Small Businesses is to help small businesses to fulfil their goals. Apart from the advice, they also make efforts to create an environment where businesses can expand. They have a valuable section with a variety of fact sheets and guides you can download to learn more about specific area of your business.


Print-Print Blog
We couldn't have a list of small business resources websites without mentioning our own. The print-print blog is to help small businesses get a handle on marketing and branding when you have a restricted budget. It's un-biased and tongue in cheek approach which provides tips and hacks to help you promote and market a small business. There is no link to this site as your reading it now.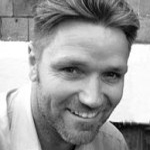 Dean Williams is a design and marketing blogger working for Print-Print Limited, promoting business and building brands through quality print marketing. If you're interested in small business promotion then please get in touch hello@print-print.co.uk