A funeral memory board is the perfect way to capture the life and personality of the person you're celebrating and proudly display it to your friends and family at the service. It is a collection of photos, images, and motifs that create happy memories of the person you are honouring, as well as highlighting all the achievements your loved one has recorded during their lifetime.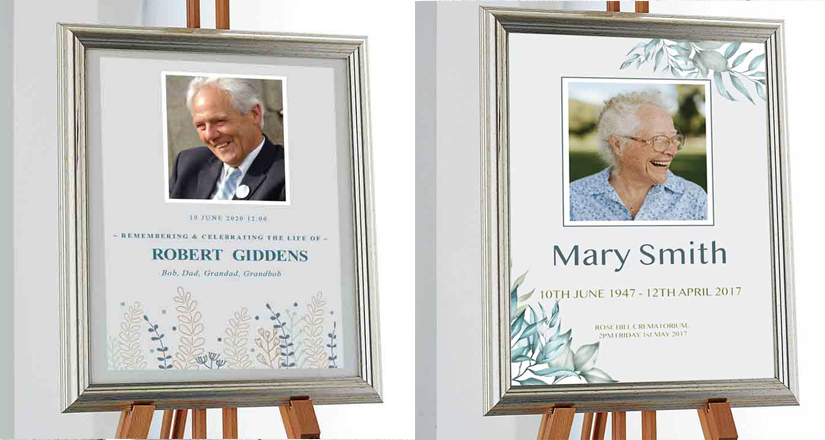 A funeral memory board is usually displayed at the front of the venue during the service but it can also be deployed as a bold welcoming sign at the entrance, allowing guests to be reminded of a life well lived and the wonderful character that the person you're commemorating had. You can also design smaller boards to display on tables at the wake or place atop the coffin if you wish. There is no right or wrong place to display your memories, it really is down to your personal preference.
We know that when you're coping with the loss of a loved one, it's not always easy to plan out something like a memory board at such a highly emotive time. To help you through the process and ease any unnecessary stresses, we've put together this simple guide which you can work through step-by-step at your leisure. It takes you from choosing the right photos and colours to organising your memories and making sure you get the most out of your display.
With a carefully created board you can provide guests with a wonderful reminder of your loved one, as well as having something as a keepsake to cherish forever.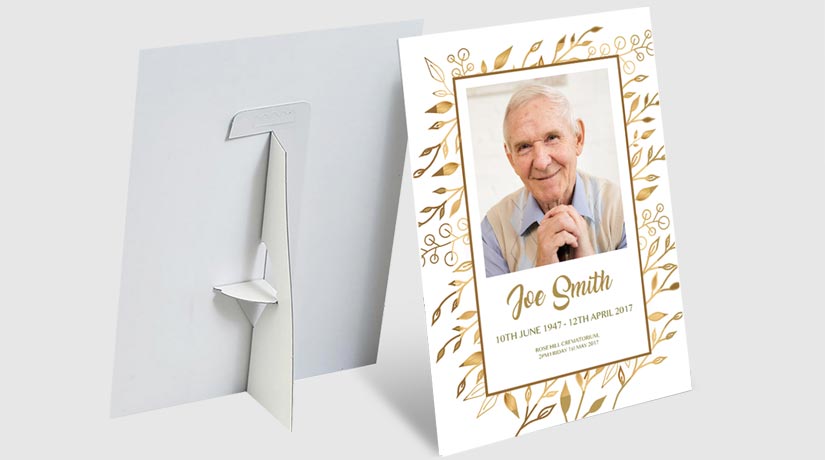 1. Get the help of your friends and family
This should be one of the easiest steps – and it could turn out to be the most important! When you're planning a funeral service, there's a lot to take on in a short time, and it can be especially tough when you're already dealing with your own grief and sense of loss.
Calling on friends and family to help with this task is not just about getting an extra pair of hands on board though so you have time to complete other tasks such as writing the funeral's order of service. Your loved ones and connections can bring new insights, new ideas, forgotten memories, and even photos and mementos that you thought were once lost.
Most importantly, it's a chance to spend time with others before the service itself. As you sort through photos and decide on the best ones to use, you'll have the opportunity to reminisce, share stories, and comfort each other through a challenging period of your lives – a process that often proves to be therapeutic by itself.
2. Choose an arrangement
There are all sorts of different approaches you can take for the structure of your memory board. The right decision will usually be a balance between the sentiment you want to create, and the photos and mementos you have available.
That could mean going for a structure that's:
Chronological – charting the journey of your loved one's life from their youth to their later years
Based on the areas of their life – with one area devoted to their family, one to their career and achievements, and another to their passions and hobbies
Tailored to each family member – where one section could be about their partner, one section about their own parents, and a section for each of their children and grandchildren
Based on themes – such as 'Victories', 'Challenges', 'Happy Times', and 'Life-changing Moments'.
Just like the photos you choose to use, the way you present those images should aim to reflect the personality and character of the person you're celebrating, whether that's bold and adventurous, stoic and proud, or relaxed and carefree.
Do You Need Funeral Memory Board Printing?
Order today before 1pm, Get Next Day Delivery
3. Plan out a colour scheme
The easiest way to decide on a colour scheme is to think about the person you're honouring. Go for the colours that best reflect their personality. There are no strict rules about the colours used on a memory board but in general, it's usually helpful to think about things like:
Their favourite colours – of course!
Their personal style – both their clothing and their home decorations
Their hobbies and interests – for example, choosing earthy colours for someone who loved the outdoors
And the colour scheme of the flowers or any decorations for the venue where you're holding the service.
4. Think about your viewers
This is an easy one to forget, but it's important if you want your memory board to have a full and lasting effect. You'll need to put yourself in the shoes of someone attending the service, and think about things like:
Whether your photos need captions and dates – even a vague location and timeframe can help to give a memory more weight
How far away your viewers will be – a memorial board on a nearby tabletop can hold more details and photos, but a board placed near the coffin needs to be easy to view at a distance
And how easily your attendees can see – if you're inviting people from an older age group, some of them might have difficulties with their eyesight.
5. Create your memory board
After you have designed your funeral memory board, you will need to affix all the carefully selected photographs and mementos to the board, ready to transport to the service.
To do this, you will need to decide on the size and material you wish to use. If you are creating a board to go at the front of the service, we recommend opting for an A1 or A2 piece, depending on the size of the venue. Smaller tabletop boards are best suited to A4 or A5.
You may wish to use card as your printing material, or for a more lightweight, rigid, and hardwearing option, affix your photographs and mementos to Foamex board. This works particularly well for bigger design pieces as it is extremely lightweight, making transport to the venue easy.
Rather than creating the board yourself, printing the images and mementos through a print service will ensure a high-quality finish designed to last. This will also ensure safe transit to the venue as you won't need to worry about any attached photographs falling off.
6. Transport it to your venue
When transporting your carefully designed board to the funeral provider, be sure to do this before the ceremony itself. The day of the funeral is likely to be one of the most difficult, so organising last-minute tasks ahead of time can ease any unnecessary pressure on an already hard day.
Don't feel like you have to do this yourself either – sometimes delegating this task is a great idea, especially if you are struggling with the organisation and most friends and family will be happy to help.
Struggling to get your design just right?
Crafting the perfect memorial board can be tricky – and especially so when you're already coping with a challenging time.
So if you need a little extra help from an experienced team of designers, have a look through our beautifully printed funeral memory boards.
We'll help you tweak your existing artwork to get it ready to print, or we can step in and help with our bespoke design service, so you can create a unique and meaningful memory board that can be cherished forever.
In a rush? Order before 1pm and get FREE Next Day Delivery.
Do You Need Help Writing a Funeral Order of Service?
Then have a read this helpful article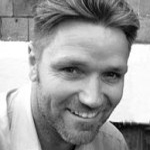 Dean Williams is a design and marketing blogger working for Print-Print Limited, promoting business and building brands through quality print marketing. If you're interested in small business promotion then please get in touch hello@print-print.co.uk