For a while a number of people where saying print is was on the way out, most seem to have realised that there will always be a place for it. People do prefer reading in print, but the use of mobile devices for Internet access is increasing at a dramatic pace. So how do we balance the public's love of print with the use of mobile Internet for business?
In the run up to Christmas the Telegraph reported that sales of books, brochures and pamphlets surged 6.7% last year, while Waterstones removed Kindles from display in October due to poor sales. We have previously reported the facts around consumer print preferences, and have suggested ways you can integrate print with your digital marketing campaigns.
Now we have come across new technology that can add interactive call to action buttons and additional content to your print materials, making for a truly holistic user-focused marketing campaign.
"Layar is the world's leading mobile Augmented Reality (AR) and Interactive Print platform, helping to bridge the gap between the print and digital worlds." (Layar Company Profile)
Sound complicated? It really isn't! With Layar you just need to upload a document, like the .pdf of your leaflet design, drag and drop a few buttons, adding links to video, your website or a phone number and then hit publish. You can test the function buttons you add and see how the page will display on a mobile device before publishing too.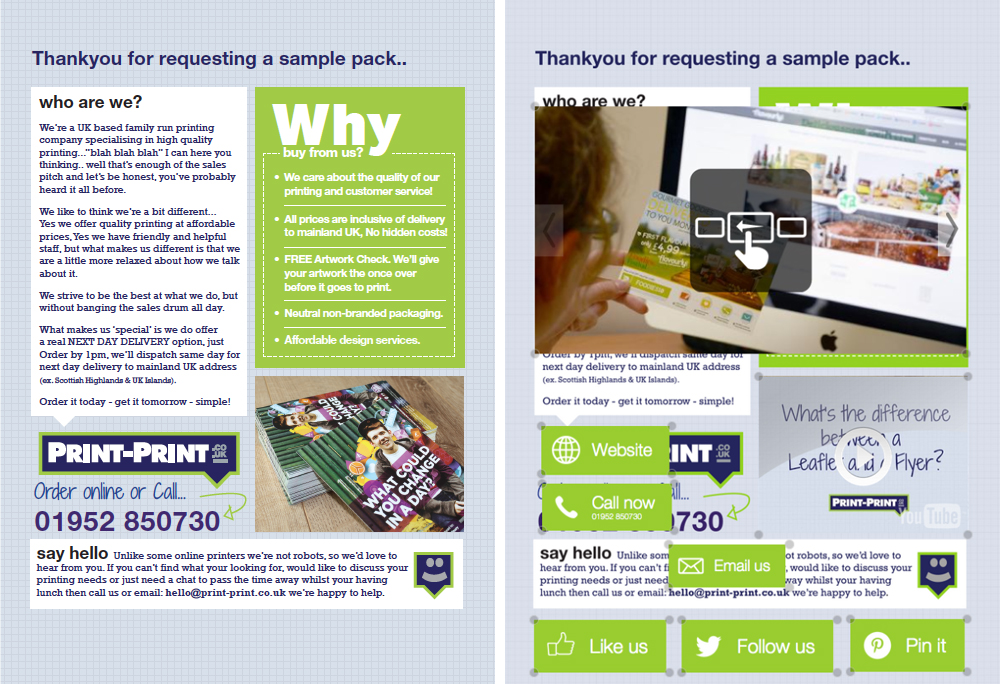 We had a play with the program recently, taking the inner page of the folder we send our free sample packs in and adding… well almost everything! This is probably a little overkill and made the buttons very small on testing the page with an iPhone 5.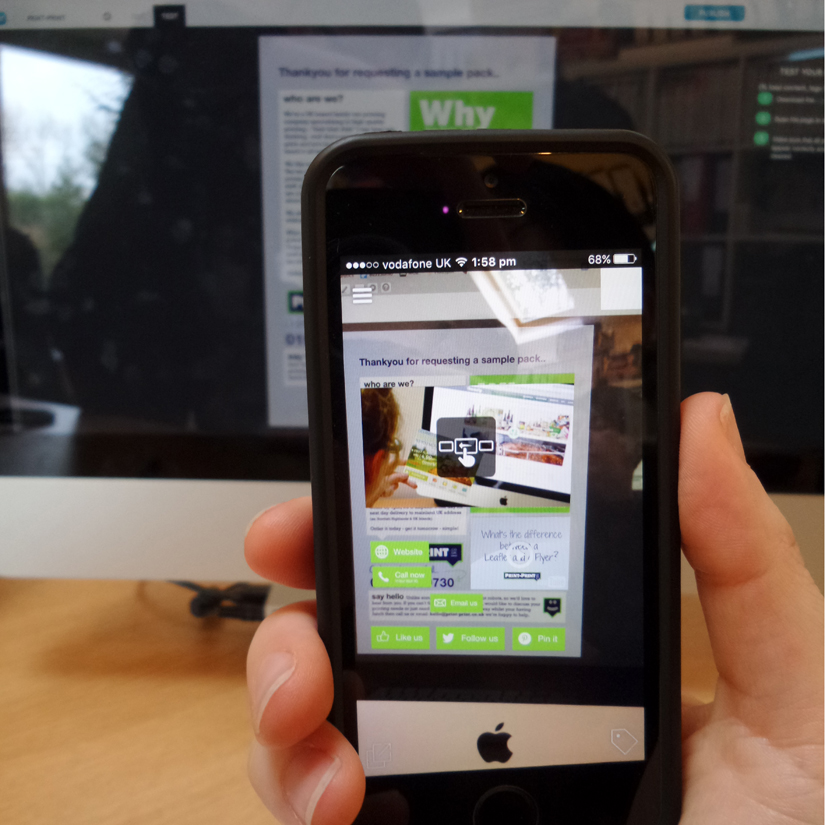 The program is simply laid out, with suggested buttons or the option to browse by category as you can see in the image below. When you select a content type, a window will pop up so you can edit the option such as button colour, add the link, phone number or upload photos. What's more, the green button colour below was automatically suggested based on the program reading the file we uploaded, as it matches the green from our logo.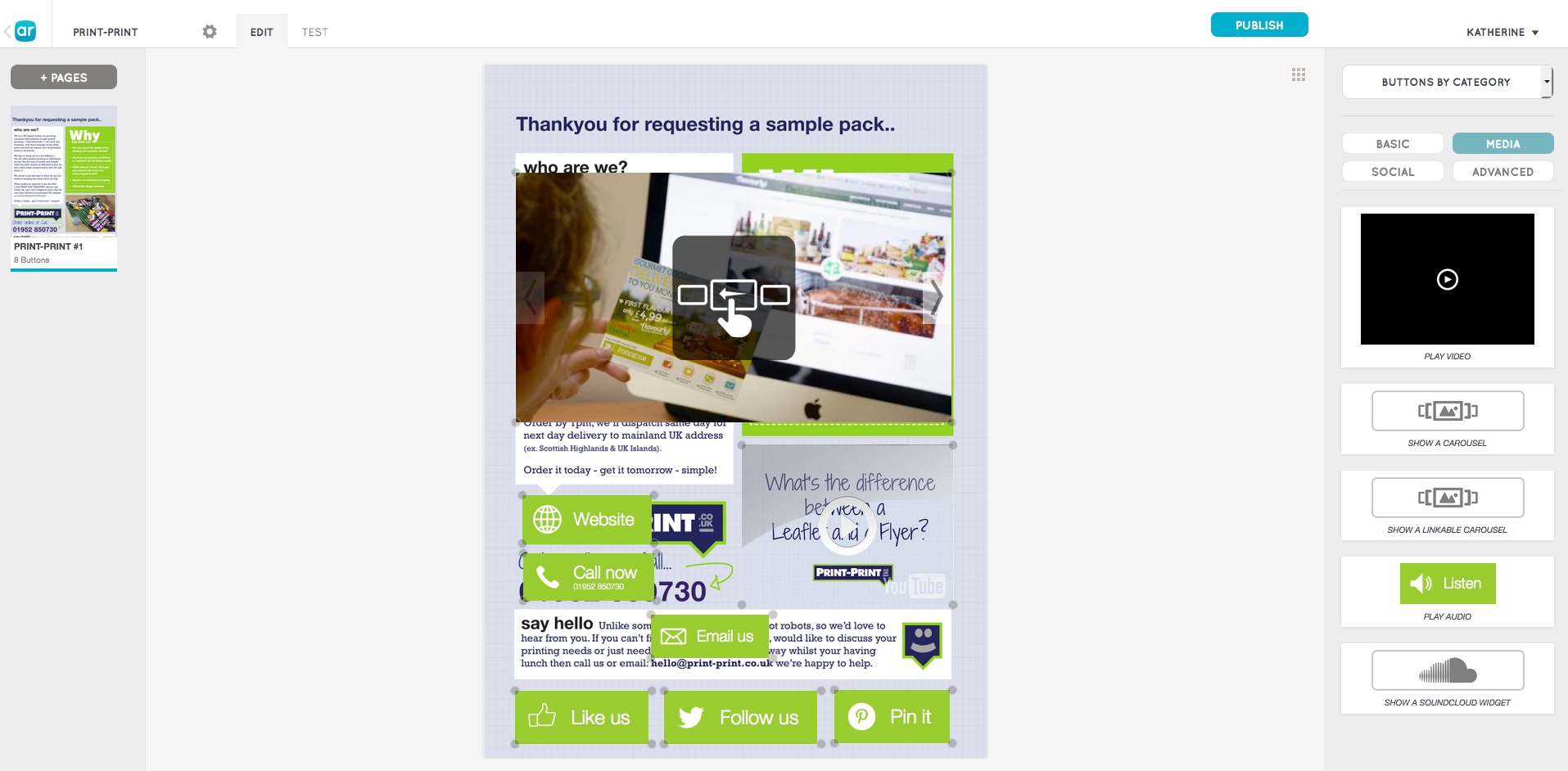 Imagine the content you can put in front of your customers with the app (which is free for them to download)? It has huge potential and will allow you to create more simple, clean designs that can be more eye-catching, rather than fact stuffing your print materials.
This would allow you to improve the reaction to call to actions, such as your phone number or email, as the user need only press a button on their screen, rather than type details in to follow up on the information.
There are some big names already using this, such as House of Frazer, Mini, Barbie, Zalando, Abu Dhabi Grand Prix and Nissan. Nissan used the app to add an interactive tour of a new car to a newspaper advert. This saw an increase of 65% in test drive bookings, which could be booked through the links in the app.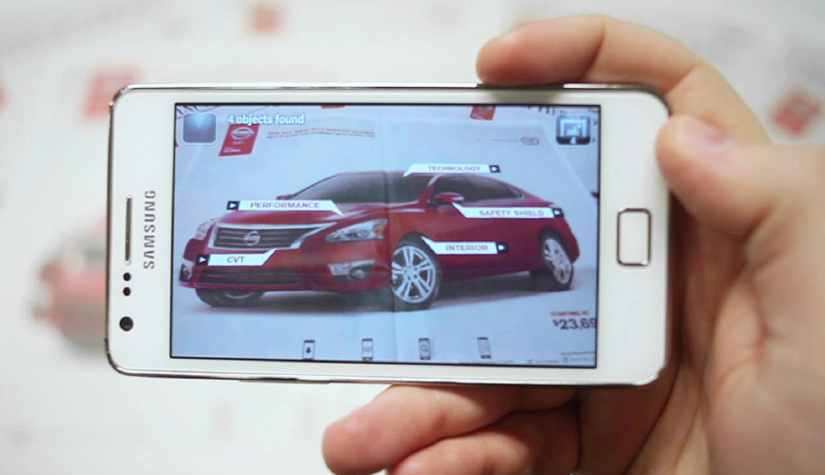 You can create a print design around the additional visual assets you have, such as product photos and videos or case studies. You could design a leaflet to specifically send traffic to your website, YouTube or other social channels to grow your audience or talk about an event they are attending.
When you create the print design you will need to add the Layer logo so that people know there is an interactive element to check out. This is easy to download at hi-res from their website.
To publish a single page for a 30 day period is just £2.50 or £25 for a year with bundles available to make higher page levels more cost-effective.
If you're still in doubt, check out their website at www.layar.com and register to get your first page free, allowing you to test the program for yourself and release it's full potential.
You can also check out our article on how to make a flyer stand out to help you with your print design process.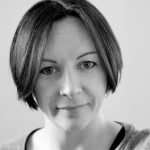 Lisa Cooper is a photographer and marketing writer working for Print-Print Limited, promoting business and building your brand through quality print marketing.
If you're interested in small business promotion then please get in touch info@print-print.co.uk