The global health crisis has undoubtedly had a significant effect on practically every aspect of peoples daily routines both life and death. It has changed how people work, how people learn, how people socialise, and how people grieve and mourn the loss of their loved ones.
One of the biggest changes that's taking place in response to the COVID-19 outbreak is the temporary shift to digital. Today, many are working remotely from home, communicating online, and even attending online funerals and virtual wakes. It's not surprisingly, invitations to watch online funerals has seen funeral announcements sent digitally instead of choosing print.
So do you really still need funeral printing during COVID-19?
We fully believe that the answer is 'yes'. While digital communications are certainly convenient – especially during this difficult and uncertain time – many find that funeral printing continues to better meet their needs. In fact, some families are finding that funeral printing is helping to make planning and organising a funeral easier in the 'new normal', if only temporary – as soon as lockdown eases then families will be able to gat back to normal with funerals in full attandace.
Here are just a few of the reasons why funeral printing is still essential today:
Not everyone is online: For many families, it is simply not possible to communicate with everyone through digital channels. Not everyone has an online presence, and not everyone feels comfortable or confident using the web. The concern with relying exclusively on digital communications is that some loved ones will be left out, and miss vital pieces of information or arrangements.
Funerals are still taking place: Although Government guidance is to remain at home as much as possible, in-person funerals are still permitted at this time, as of writing this post, they are limited to a maximum of 30 mourners depending on the size of the venue and the social distancing measures that are in place. This means that printed materials, like memory boards, are still an essential part of creating a fitting tribute.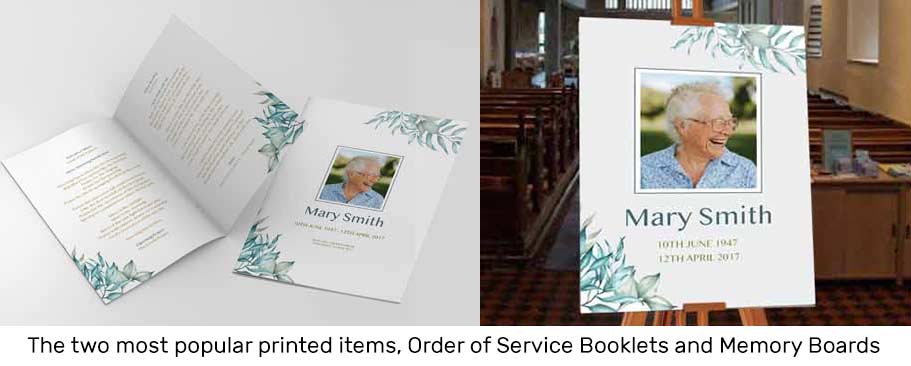 Mourners seek tangible comfort: For those who are shielding or isolating, who do not live locally, or who are unable to attend a funeral due to venue limitations, it can be incredibly difficult to know that they are not there to pay their respects and say their final goodbyes. Printed materials such as a copy of the funeral's order of service offer a tangible, physical comfort and connection to the deceased that digital alternatives cannot replicate. We have seen these ordered in much bigger quantites than the current 30 allowed to attend. They are distributed after the funeral, as they are a keepsake and have a sentimental value for years to come.
It's personal: At a time when families are unable to hug each other, lend a physical shoulder to cry on, or shake hands with the funeral director who has supported them, a printed thank you card can achieve that same personal gratitude without the need for physical contact. Virtual communications are used for everything right now. Sometimes, it's nice to make things a little more personal.
We're Here When You Need Us
We're maintaining normal operations during the pandemic to ensure we're around to fully support families who need us during this difficult time, and we're ready to help you print your materials, making sure you can give your loved one the send off they truly deserve.
Do You Need to print items for a Funeral?
Order today before 1pm, Get Next Day Delivery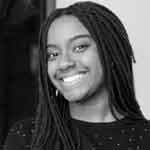 Naomi Trueman is a writer and researcher working for Print-Print, her articles and guides offer great insight to often difficult to explain topics. If you would like get in touch with Naomi then please email her at info@print-print.co.uk .