This sounds simple but it is key that all your marketing communications share the same image. This is not just your logo, it's not only your company colour theme, its your principles and style.
The same goes for your staff, especially if they are customer facing. They are a human representation of your brand and therefore they need to portray your core values with not only how they talk to customers but how they look is also vital to brand consistency.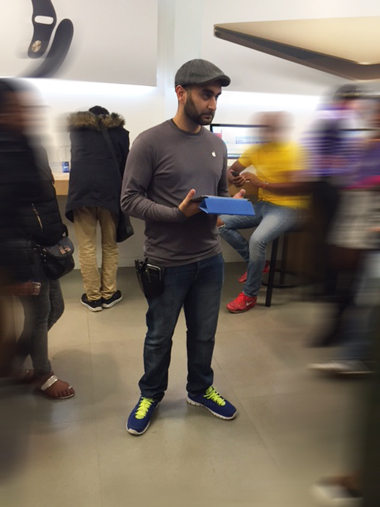 One company who puts this theory to the test is the technology giant Apple. There is no doubt that Apple sells cool products, their sleek minimalist design coupled with their simplistic website and marketing materials does not always fit with their funky casual sales staff.
If you had never entered an Apple shop then you would be forgiven of thinking that based on their products that all the staff would be dressed in black designer clothing and look like they have just stepped out of a black and white Calvin Klein advert.
Yet their dress sense is more like a skateboarder than an architect.
Selling such luxurious and expensive products, why would Apple allow staff to dress in t-shirts and Converse trainers? Well they have aligned their staff with their core market.
Cool people buy their products, so they have their staff mimic their customers.
If a cool guy walks into a store and they are met with a man in a business suit, then this will automatically create a small psychological barrier in the eyes of the customers. Yet when this same guy walks into an Apple store, someone he can relate to greets him.
There is no doubt that the staff have a raft of product knowledge, but by being informal and sociable in their approach to helping customers, they create a much more relaxed way of selling.
Harrods is another company who has embraced this way of thinking. Their staff are smartly presented and very well spoken, you could say with an air of Downton Abbey about them. This will be a very important part of the whole customer experience.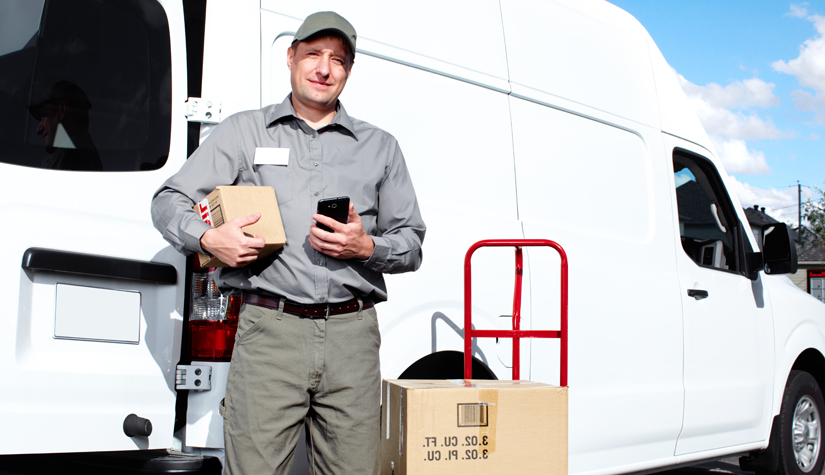 It's not just in business where this can be seen, but public figures such as politicians have lately been personally styled to help them put the messages across.
It's now common practice for Barack Obama and David Cameron not to wear a suit jacket or even a tie when giving speeches to small groups of people. This is an attempt to align themselves with the average man on the street, they have their sleeves rolled up to suggest they are happy to get their hands dirty and get stuck into doing the job. This is coupled with them standing on the ground with the audience, a metaphor for being 'on their level'.
This does work to a degree, it's better than standing high up on a podium wearing an expensive Savile Row suit.
With all marketing, you need to be in-sync with your target audience. An example would be a company such as Sports Direct, although their customers may not be entirely buying sports goods for their sports activities, as sports clothing is more likely worn for fashion reasons, their marketing is very much based on the specific sports the goods were originally intended for. So this is a lifestyle persona, which their customers want to project, by wearing sporty clothing they some how become associated with it. It may even make them feel healthier?
The world is a more relaxed about dress code, but aligning your image with your brand is very important – especially if you are a small business owner.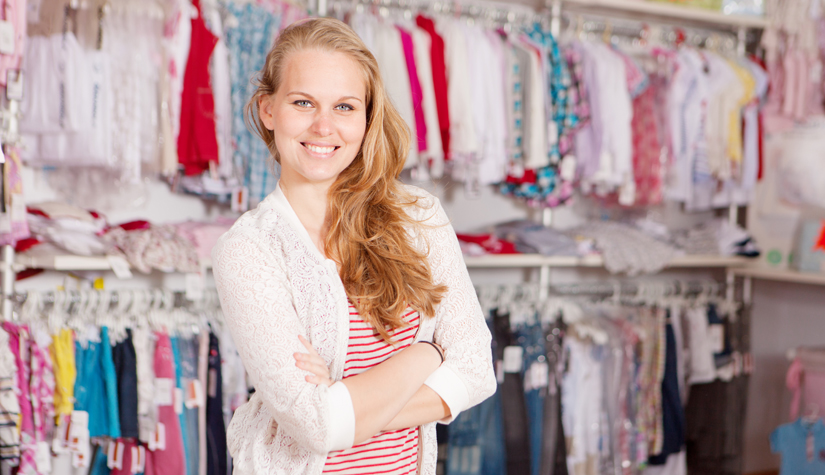 For example, it would be unacceptable for a bank clerk or funeral director to wear jeans to work, a window cleaner would look very out of place wearing a three piece suit unless this was a marketing trick to get people talking.
But there are a variety of subtle differences in between that make a big difference. Tattoos used to be a taboo that every high street customer-facing worker would need to cover. Apple may have gone some way in helping change this idea, alongside the 'hipster' trend creating new businesses with their own flair. It may seem a small thing, but your audience will feel welcomed and accepted if this is commonplace in their social circles.
Making your customers feel like they belong is a huge step towards creating great brand supporters. What this looks like will depend on your business, your own style and your customers but presenting a holistic brand image at every touch-point will help cement your identity in the minds of your customers.
If you are considering your overall business image, check out our customer showcase on knit company Baa Ram Ewe. They have a seamless branded print package which compliments their business ethos, store design and website.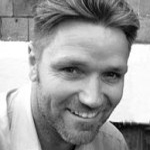 Dean Williams is a design and marketing blogger working for Print-Print Limited, promoting business and building brands through quality print marketing. If you're interested in small business promotion then please get in touch hello@print-print.co.uk