Know How to Grab Customer's Attention towards Your Business!
You wont be able to win customers in a prize draw, but it can be a bit of a lottery.
Having an idea regarding how you want to be seen by your potential customers at least give you a starting point. Your company's image is very important, but what you are offering regards services or products is really key to approaching new customers.
If your potential customers are being left to create their personal opinion of you then there is a risk of you losing customers as they have created the wrong message. For such reason your targeted customers may think that your products as well as service are not aimed towards them or they are much expensive or too cheap as well.
Positioning can determine the kind of consumers who drawn towards your promotional message. Well, a discount carpet warehouse can promote with basic leaflet printing that feature big bold lettering as well as simply drawn line diagrams. However, if the similar company design its leaflet by using crafted copy, costly printing techniques and class photography, their targeted customers will take one look and presume their products and service were luxurious items with an expensive price tag. For this reason the targeted customers will look for other services.
The position of your business will be determined by several factors:
The position of any business in the marketplace will be determined by several factors such as price, quality and professed value of your service and products. However, the most successful people are those who are always honest as well as act to their strength. Placing yourself at the end of the luxury market, you may demand top price but if the professed value of your service does not match with your positioning, then you will have great difficulty in order to generate sales. In fact there are a lot to say regarding the make up for low profit margins via increased sales.
The quality and design of your leaflet printing required to reflect on the customers:
Whatever positioning that you decide you need to make sure that your target customers impulsively knows that they are shopping from the perfect shop. The quality and design of your promotional literature required to reflect as well as enforce your selected positioning. In this regard, you can collect leaflets, brochures, adverts and websites form company which having same market position and also with similar target audience. If the literature portray of your company is not in a similar light, then you should look to have a trip back to your drawing board.
Most of the people do a mistake while designing the leaflet or advertise by using the company name or logo as the crucial element in their design. Well, it is nice if your target customers are made through the existing customers as they have already much experience about your service and they also well aware regarding your logo and interested to find out more. If you are really looking to draw new customers, then your company's name and logo is not enough. Because it is absolutely nothing means to your target audience. Well, it does not mean that you should not add your logo in your design. You can read many experts' advice what the most prominent parts of design are. You should always remember that you will have only 1 chance to grab your possible customer's attention and you can't miss the chance at all.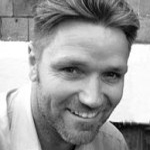 Dean Williams is a design and marketing blogger working for Print-Print Limited, promoting business and building brands through quality print marketing. If you're interested in small business promotion then please get in touch hello@print-print.co.uk