Why use direct mail?
Direct mail can be a quick, simple and cost effective way to communicate with customers and potential customers. The term applies to printed promotional, sales and marketing materials you send through the post to your target audience. Some of the most popular examples are brochures, flyers, leaflets, postcards and catalogues.
The most effective and successful direct mail campaigns are those that have a clear agenda from the outset, whether that's to generate sales, drive traffic to a website or create leads for sales and customer service staff to handle.
Larger multinational corporations may employ a team of specialists to design, print, deliver and handle the resulting sales. Many small and medium sized businesses, though, benefit from direct mail campaigns by enlisting the help of direct mail companies and print management companies, outsourcing the design, print and delivery stages of the process so they can focus on what they do best, customer service.
Making it personal
Often consumers respond more positively to direct mail that's personalised for them. This can be as simple as including the recipient name and address, or can be more complicated, using demographic data to ensure each customer receives mail that should (in theory) appeal to them.
There's such a thing as over personalisation, though, and some customers can feel uncomfortable with direct mail that displays too much knowledge about them, so only use information you're sure will add value for the customer usually just adding their name onto the sales literature is enough.
Finding a good printer
Obviously, you want to use a printer who provides high quality print materials at a good price and within a reasonable timeframe. However, it's also a good idea to look for one who will advise you on the design process and advise you about all the aspects of personalisation and what is available to you. Make the most of your printer's expertise when it comes to choosing cardstock and flyer formats. A thicker material will post better through letterboxes, so choose a 250gsm or thicker to ensure your flyer makes it to your potential customer undamaged. Unlike Pizza menus which are normally printed onto weight less than 100gsm and they have a tendency to crease and buckle in the postal system which results in an un-professional result.
Using reliable data
If you're using your own customer database, you know whether your data is current and reliable. If you're purchasing data lists from lead generating companies, that data can be less reliable. Ask your print management company if they can analyse your data and remove incomplete or incorrectly filled fields to avoid sending out meaningless direct mail and keep costs down further.
Keeping mail costs down
You need to keep an eye on the postal charges for your mail out, this can have a huge impact on the cost of your marketing exercise.
Since mailing can account for the bulk of the cost of a direct mail campaign, choosing A4 size over A5 flyer printing can almost double your postage costs. But a printing company which sends out direct mail regularly will be able to make the most of the 'franked' or 'pre-paid' mail account from Royal Mail,  this means that they will pay less for first and second class post sent in bulk quantities compared to you just buying stamps from the post office. Ask you printer or the mailing company if these savings are being passed on to you, there is a big saving to be made here, depending on the size of your mailing campaign buy up to 20% reduction.
If you know what you want from your campaign and design accordingly with a strong call to action, use quality data and a reputable print management company to keep mailing costs down, and personalise the customer experience, you should find direct mail an effective and profitable way to make the most of your stretched advertising budget.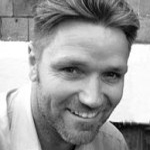 Dean Williams is a design and marketing blogger working for Print-Print Limited, promoting business and building brands through quality print marketing. If you're interested in small business promotion then please get in touch hello@print-print.co.uk