We all hate writing them – but we still have to send them.
Like it or not, Christmas cards are part of an inescapable ritual that's ingrained in our annual celebrations. And it's a tradition that's not going away.
So if you have to do it in your personal life, you might as well make sure your business benefits from it, too.
Here are 5 reasons why every small business should be sending Christmas cards to their clients – as well as a few tips to help yours stand out and make a promising connection.
1. It's a reminder that your business exists
At the most basic level, sending a Christmas Card to your clients works just like a newsletter: it's an indirect way of popping up on their radar without looking pushy.
It's the perfect excuse for getting noticed by clients you haven't heard from in a while. And since New Year is a time when businesses start to think about setting new goals and starting new projects, it's also the perfect time of year to make yourself known again.
2. It shows your clients that you're real people
The best business relationships have a personal element to them.
And a personalised Christmas card is one of the easiest ways to remind your clients of that fact.
So don't just send out the same generic message to every customer. Include a hand-written note for your most important contacts – remind them of a private joke you shared, or wish them luck with a specific goal they mentioned when you worked together.

3. It tells your customers that you value them
Anyone can fire off a giant box of budget cards from the pound shop.
But with a batch of polished, professionally printed cards – complete with your company's branding and logo – you can show your clients that they're important enough to deserve a bit of thought, effort, and money spent.
It also tells some of your newer customers or potential prospects that you're an established business with a budget to spend – and that you're serious about quality in everything you do.
4. It creates a psychological debt
It may seem insignificant, but every Christmas card is a small gift: a gesture of goodwill and a token of the relationship you have with that customer.
And on a psychological level, they'll feel an obligation to return the favour – even if they don't realise it consciously.
That could mean giving your business more weight when your clients are considering their options, or it could mean they're more likely to respond to your emails and flyers in the future.
One small Christmas card could be the spark that ends up bringing you more business in the new year – so don't ignore the opportunity to get in someone's good books.
5. Your competitors are already doing it
Greeting cards are a billion-pound industry in the UK – and with good reason.
That means that any of your rival businesses that take their customers seriously are probably already planning their seasonal marketing push. And you don't want to be the only business that didn't bother.
With so many businesses sending Christmas cards to their clients each year, it helps if you can find ways to differentiate yourself.
You could try cards printed with funny team photos, or ones with witty, unexpected messages.
But one of the easiest ways to get your business's Christmas card noticed is to just get the timing right. Get in early before your customers are sick of them, or skip Christmas entirely and send out New Year's greetings instead – so when your card arrives, it's not drowned out by a flood of others.
Sending out Christmas cards is a huge opportunity for your business to reinforce its relationships and get noticed at a critical time.
But if you're going to do it (and you should!) you need to do it right.
If you're ready to create the kind of slick, professional Christmas cards that stand out from the crowd and win you more business, take a look at our affordable and high-quality options here.
Seasons Greetings from Print-Print
Ordering your Christmas cards from us couldn't be easier. We have over 30 festive designs to choose from, or you can upload your own, plus free next day delivery available right up until Friday 21st of December!
All of our designs are customisable – simply let us know if you'd like to change the message, add your company logo or even change the colours to match your branding!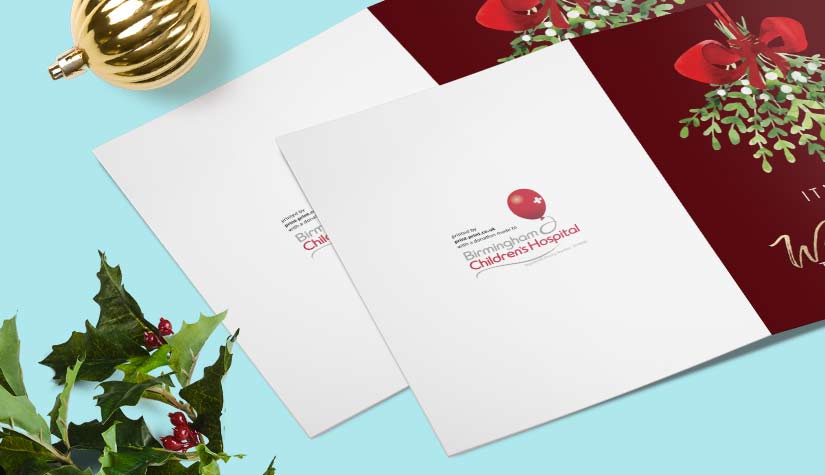 "Tis the season for giving"
For every Christmas card order we receive we will donate £5 to Birmingham Children's Hospital. This is a charity that is close to our hearts and we have been working with them for the past 4 years… providing the children with toys and gifts as well as donations each January.
Thank you for your supporting us again this year with your Christmas cards. We are ever so grateful to you all at Print-Print and your customers for your continued donations.
Katie Fitzgerald
Birmingham Children's Hospital Foundation Trust
To promote this wonderful cause and your contribution we include the Hospital's logo on the back of all our Christmas cards.
If you're ready to create the kind of slick, professional Christmas cards that stand out from the crowd and win you more business, take a look at our affordable and high-quality options here.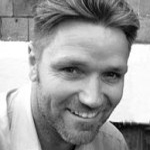 Dean Williams is a design and marketing blogger working for Print-Print Limited, promoting business and building brands through quality print marketing. If you're interested in small business promotion then please get in touch hello@print-print.co.uk