What is SWOT Analysis?
The key to running a successful business is knowledge – knowledge about your competitors, knowledge about your customers and a good knowledge of your own wider business operations.
Getting a SWOT analysis will help your company to gather the information required to properly assess not only your business but your market area as well.
A SWOT analysis may be simple but it is a powerful tool for identifying your operations strengths and weaknesses as well as the opportunities and threats you may face in your market. You will get a clear idea of how your business is operating as well a better idea of the sales and marketing area you are part of.
Business analysis – your strengths and weaknesses
Identifying the strengths and weaknesses of your firm should be simple, especially if you discus this with a variety of people when compiling the information. Asking your employees is the best way to find out what does and doesn't work within your company as well getting feedback from your suppliers, customers and even your own business partners to see how well you are performing or what areas you are under-performing in. By getting feedback from customers is crucial here. A big proportion of your customers will vote with their feet when it comes to a problem, you may not even get to hear about it, but you may not hear back form them again. Requesting feedback is vital to you discussing a problem, which made your customer un-happy, by addressing this problem which avoids it happening again in the future not only for this client but also for others.
Create and work through a list of all the key areas within you operation you should examine. What do you do well, what do you do badly?, ask as many people as possible. It's likely you will find what may seem small and insignificant problems within the business which, if not sorted out now may lead to bigger more complicated problems further down the line.
In order to make your SWOT analysis more useful you should base your strengths and weaknesses on a comparison with your key competitors and look and what you are both trying to achieve. Does your company have a competitive edge or does it have a problem? If you have to make changes in order to turnaround your weaknesses – then can you still compete in the marketplace.?
Market analysis – opportunities and threats
The best way to find out any possible threats, or opportunities that your business faces, is to once again pool as much information from as many different sources as possible. You will obviously have your own thoughts but by talking to customers you can identify other competitors you may not have been aware of before, that is of course if your customers are willing to divulge this information to you. Your suppliers, employees and business partners are also best placed to advise you of the competitors which may be affecting your business, or if they are making any developments or changes that may affect you. You need to know what is going on around you and whilst your being busy running the company, you may not have your ear fully to the ground.
Assessment then needs to be made on the wider business environment and how this is changing, This is done using a PEST analysis.
PEST Analysis
This usually applies to larger businesses but its worth asking these simple questions.
– Political and regulatory. Are any new laws going to affect the way you operate?
– Economic. How are you being affected by the economy? Cost of fuel for deliveries etc.
– Social and cultural. Are your customer's needs being affected by social trends?
– Technological. Do you make the most of any technology available? This doesn't just mean you have a website, but ask yourself questions such as; do you interact with your customers via social media?
A good PEST analysis can provide you with a strong foundation for an effective marketing strategy. Changes in any of these four areas allow you to think not only about how these will affect you, but also your customers. This will open up new possibilities to sourcing new products and solutions before your competitors do, it's a pro-active way of growing your business.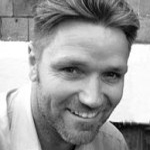 Dean Williams is a design and marketing blogger working for Print-Print Limited, promoting business and building brands through quality print marketing. If you're interested in small business promotion then please get in touch hello@print-print.co.uk