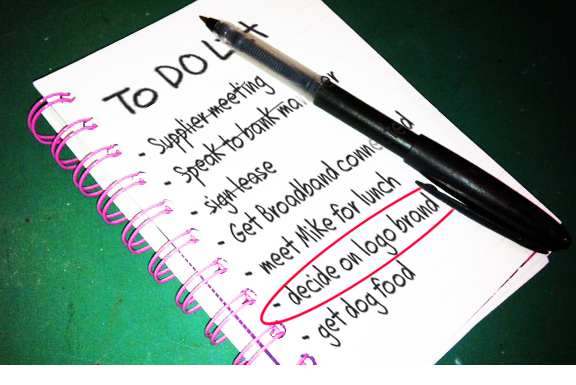 In most cases new start-up company owners will have an idea for their enterprise before they start but they will leave the branding and image until last. Buying product, sourcing supplier and materials, getting premises, telephones and internet connected are always more important than what the company's corporate image or slogan will be. This is a big mistake, a company needs an identity, its what the potential customer relates to, its how you gain trust and be remembered. I agree you there is no point in having any business cards or letterheads printed unless you have the business address or telephone number, but those fine details come after you have determined your brand.
The brand is the personality of the company.
If you are not stood in front of your potential customer then its the brand that carries the message for you. This needs to be seen in all formats, on your leaflets, business stationary, online and in some circumstances on your vehicle if its related to the business.
Don't put off your branding until your ready to launch:
If you delay the branding until the last minute then you'll rush it and are likely to be unhappy with the result. This will only lead to a re-brand further down the line which can lead to confusion with your customers, especially those who have only just been introduced to the initial brand – only to be shown a re-brand a few months down the line, this doesn't start you off on the right foot building a brand with customer confidence.
If you are having second thoughts on your branding only a few weeks or a few months after you have launched your brand then imagine what your customers will think. Assume the worst, they will think if you are unsure about your own brand – then why should they commit to it.
Even though you will be flat out with other aspects of the business launch, take your time in getting the branding correct so you don't have to re-brand later. But don't take too long, a business start-up without a brand hasn't really started at all.
Make sure that your brand relates to the products or services you will be selling or promoting. Make sure it reflects your values and commitment. You don't just have to believe in the brand, you have to love it, if you don't then why should your customers?. If you feel passionate about your new venture you're your enthusiasm will hopefully rub off on your customers too.
Once you have the right image and your comfortable that it will last, and your not going to have to change it when the dust has settled form the business launch then you need to promote it big time. The brand has to be highly visible across everything you do, the reason for a brand is that it's an association with the companies values. The more people see your branding the more they will have the confidence to buy from you. So use it everywhere you can.
Deliver the brand promise.
Its no good you having a wonderful brand, giving lots of drive and enthusiasm, if your company can't deliver on its promises. Your company branding can be give customer reassurance to help them feel confidence in buying from you, but if you don't give the service that the brand promises then you've failed. This is where the brand becomes the line that the company must adhere to, so you may want to reign in on slogans such as the 'best widget manufacturer in the world', until you actually achieve it.
Start-up companies will succeed when their branding 'does what its says on the tin' and satisfy customer expectation, exceed a customers expectation and you'll become more successful even quicker, so the best advise is to not aim too high until fulfil your promises.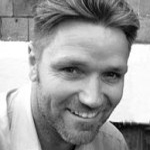 Dean Williams is a design and marketing blogger working for Print-Print Limited, promoting business and building brands through quality print marketing. If you're interested in small business promotion then please get in touch hello@print-print.co.uk