You must have heard about QR codes? You probably have, as they are popping up everywhere! Despite how commonplace these little squares are becoming, many people don't realise what a powerful marketing tool they can be.
QR codes (or 'Quick Response' code) is a unique barcode, and can not only be read by QR equipped barcode readers, but by smart phones as well. They are much more complex than an ordinary bar code, and have the potential to encode a huge amount of data. Instead of just storing numbers, QR codes can encode text, email addresses, phone numbers, digital business cards, website links and much, much more. While this technology is undoubtedly impressive, perhaps it is unclear what it can do for your business.
Here are a few examples of how QR codes can help with marketing in the real world:
– Business consultants could add a QR code to their business card, so that potential customers can scan the card with their smart phone.  After doing so, the client will be able to instantaneously add the consultant's contact details their phone book.
– An estate agent could place a QR code alongside property listings and on for sale signs. That way, any interested parties who see the code can scan it and receive more details about the property and agent's contact details direct to their phone!
– Mail order companies may want to put QR codes in their catalogue, and link them to each individual product for sale. This allows customers to place items in an online shopping cart just by scanning a particular code, saving time and money when it comes to processing orders.
– Event organisers can use QR codes to reach their target audience, by attaching the code to posters and leaflets advertising the event. This way, no one has to remember all the specifics, they can just scan the code and be sent straight to the website for the event (where they can even buy tickets!).
These are just some of the ways that QR codes can help a business reach potential and existing customers quickly and effectively. But there are so many other uses for QR codes, and people are employing them more and more when they want to boost their marketing efforts. Best of all, the codes are simple to make yourself, and free, allowing you to transform the way you reach potential customers forever!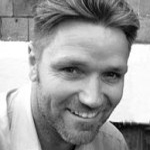 Dean Williams is a design and marketing blogger working for Print-Print Limited, promoting business and building brands through quality print marketing. If you're interested in small business promotion then please get in touch hello@print-print.co.uk