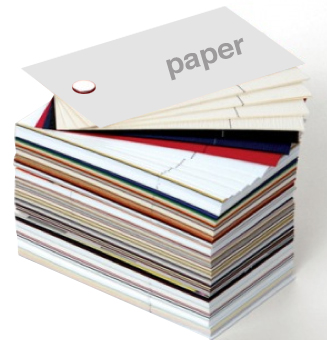 Paper is usually in many forms known professionally as 'stock'. You can only determine the best paper for your project when you know the different types of paper stock available as outlined below. Take note of the different types and the suitability of each for your project.
Coated Paper
This kind of paper as the title suggests, has a type of coating on it that is usually made of china clay and is used to produce a silky finish. Coated paper also has some glossy finish that may be silky or matt and is best suited for projects requiring a fine finish. This is the reason why coated paper is also referred to as art paper and is the finest example of this paper stock. It is the paper that is used to print leaflets, menus, pamphlets and brochures that are so common in your mail advertising all manner of products and services.
Uncoated Paper
Clearly, this is paper that does not have the china clay coating or glossy finish on them. They are not as smooth as the coated papers, as it has a slightly grainy texture to it This is the most common form of paper found in your local stationery supplier and is ideal for use in laser printers and photocopiers. It is also the preferred paper type for business stationery and is widely used for this purpose. Uncoated paper is becoming more and more popular for the printing of prestigious brochures and catalogues for companies who want to give a more natural feel to their image but without the expense of recycled material, and for this reason its the best alternative for the coated art paper. This category of paper type is also available in several varieties such as:
Laid paper
This is premium quality paper that is often textured in patterns such as parallel lines. Some of these patterns are handmade and this is the choicest paper for business stationery and gives it an air of prestige and class.
Wove paper
This is also premium quality paper like the laid paper but they lack the textured or ribbed patterns found in laid paper. This paper is also widely used for business stationery. It is however not as classy as the laid paper when it comes to business stationery.
Bond paper: This is the most common type of uncoated paper and is readily found in many offices, big and small. It is known as the economical paper or uncoated wove paper. This is the paper type commonly used for your fax machines or photocopiers.
Recycled

Recycled material is as it states, made from renewable of re-usable paper pulp. There are many different types of recycled material including part recycled and fully recycled. Usually the higher the percentage that the paper has been recycled the more likely it is to become off white. High-white material is normally down to the fact its been highly manufactured and paper fibres are bleached to obtain the highest white colour possible. Most recycled material resembles an off white, but this is not detrimental to the finished product, the only enhances its 'sustainable' qualities. Moreover though Recycled paper is more expensive than others.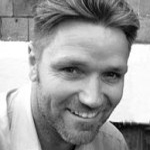 Dean Williams is a design and marketing blogger working for Print-Print Limited, promoting business and building brands through quality print marketing. If you're interested in small business promotion then please get in touch hello@print-print.co.uk