If you've ever looked into the numbers behind your marketing efforts, you know they can be hit-or-miss.
Your direct mail promotions might see an open rate of 60%.
Your emails are lucky if they break 25%.
But there's one place you're guaranteed to get a 100% open rate every time – and that's the moment your customers dive into the parcel they've been waiting for.
Marketing through packaging inserts is nothing new. We've all seen a printed leaflet slipped in with a delivery or placed inside a product's packaging – often pointing us to a social account or offering a discount code.
But in a world where home deliveries have already become the norm, retailers need to find new ways to charm their customers and build brand loyalty – and they need to be able to do it remotely.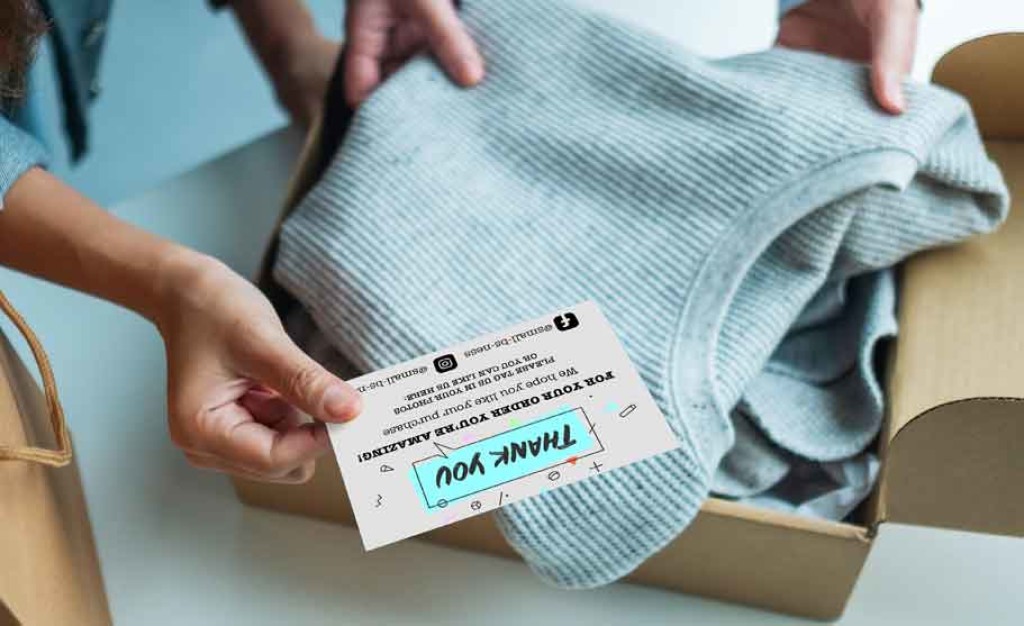 Here's why every retailer needs to start personalising their packaging inserts:
Use in-package marketing - you've got a captive audience
Compared to an email or a letter through the door (scenarios where we've been trained to be wary of an advert) your customers are hungry to see what's inside that package. And that means your message gets a guaranteed shot at their attention.
But it's not just about getting more eyes on your promotions:
They're a captive audience in a whole other way.
When your customers get a delivery and they open your product, they're excited. They're like a kid with a new toy, unwrapping a gift from themselves that they've been waiting for and looking forward to.
They're emotionally primed for a positive connection – and that's exactly the moment when they see your extra message.
You're not bothering them with an email in the middle of their workday. You're not adding an extra piece of post that gets opened with their utility bills
You're hitting them with a personalised message at the right place and the right time – when they're in a positive mood that you can reliably predict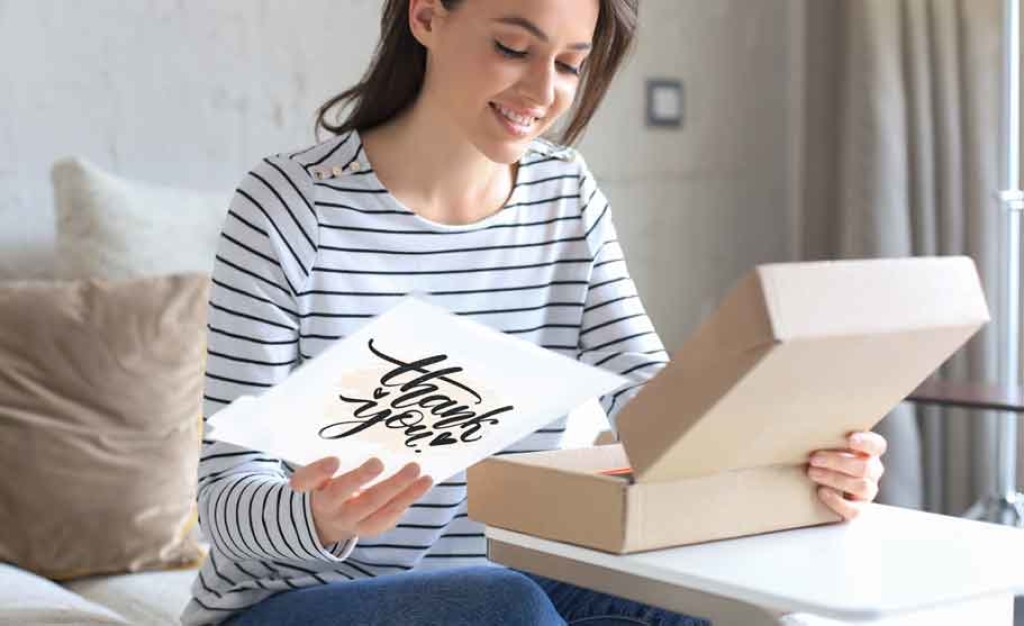 You're creating a memorable experience - so use package inserts
There's a reason why YouTube is full of 'unboxing' videos.
It's because getting a new product isn't just about the thing inside – it's about the process and experience of receiving it and discovering it.
The big-name brands know this already. That's why companies like Apple and Hotel Chocolat put so much effort into their high-end packaging – despite the relatively simple products hidden inside.
When people unbox a product that delights them, they remember it. They feel like they're getting a treat – an extra level of service that means the brand they've chosen has taken the time to think about their experience as a customer.
That special experience sticks in their mind – along with the brand that created it for them.
And a personalised inserted leaflet is a huge part of that experience:
With a personally addressed message inside (carefully tailored to the tastes of your customer base), you can add an extra touch of personalisation to every order you ship – and create the kind of memorable experience that builds brand loyalty and leads to repeat purchases.
That could mean adding a personalised insert that:
Thanks your customer for supporting your business
Tells them how their purchase has helped the environment or contributed to a charity
Or simply shows off your brand's personality – with a light-hearted message that delights or entertains them.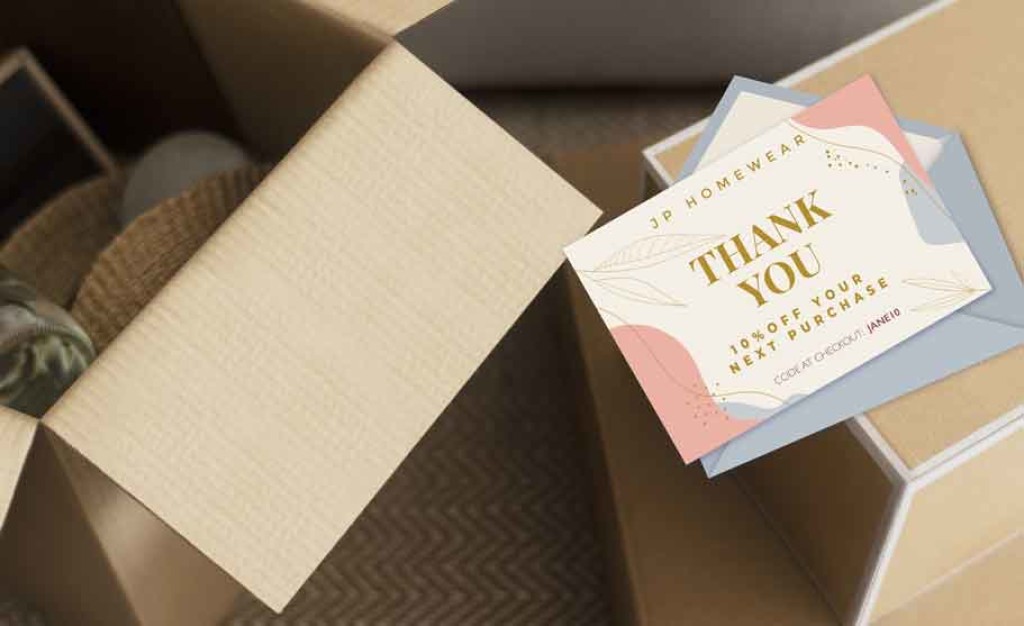 You're adding value (and encouraging sales!)
There's a lot to be said for creating special moments. (Especially when it comes to luxury lifestyle products.)
But sometimes, the best ways of building loyalty are direct and practical – offering your customers the same level of attentive service and aftercare that you'd give them in-store.
Your packaging inserts are a chance to be helpful: to give your customers the extra information they need to get the most out of the product they've just bought.
And that means including things like:
Tips and tricks to extend the life of the product
Helpful ideas and suggestions for different applications or uses
And places where they can connect or learn more about the product – like your own customer support, or other useful online communities.
But it's also a chance to get something back for your own business. With the right personalised message inside, your packaging insert can become the perfect place to:
Cross-sell other products – based on the products that customer buys, and the details you already know about them
Promote your brand's social accounts – to get new customer reviews, and build an online discussion around your products
And offer personalised discounts (with personalised discount codes) – to encourage repeat purchases, and make your customers feel special.
Ready to give your customers something to remember?
You've got a captive audience with a 100% open rate.
You've got a time and a place when they're at their most receptive.
You've got their name, their buying habits, and the highly targeted data that's relevant to their demographic
So let's help you start putting all that to good use:
We've been crafting promotional materials for businesses of all sizes for years. And we've got the scale and flexibility to create personalised packaging inserts to help give your customers the tailored and personal experience they deserve.
Check out our leaflet and flyer printing to get an idea of price – or drop a message to one of our experts to tell us exactly what your business needs.
[Sources:]
Direct mail open rate (roughly 50-70%)- DMA
Email open rate (average was about 21%) – Mailchimp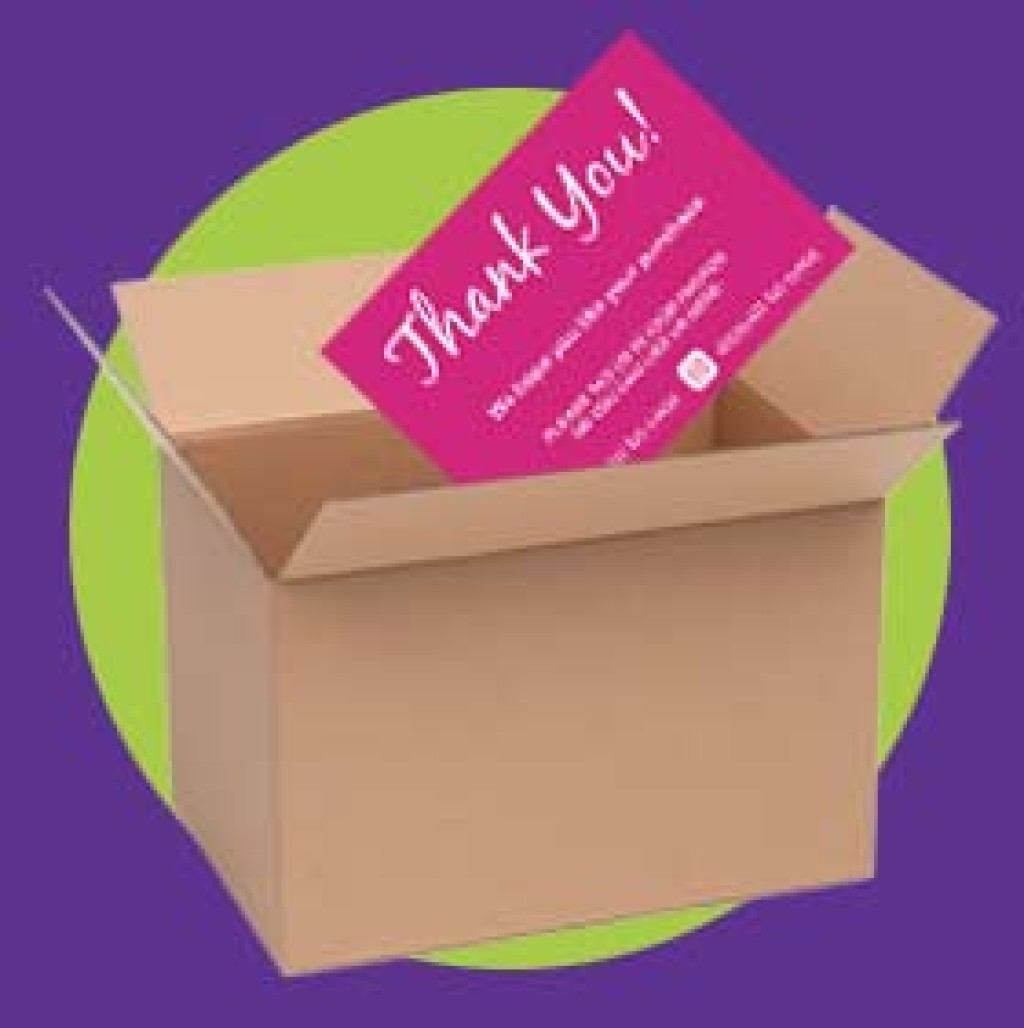 Need help with personalised parcel inserts?
We understand that creating personalised inserts can be challenging. We can help with the design and offer fast, efficient and high-quality leaflet printing services.
Browse our flyer and leaflet printing solutions here, or give us a call or email us if you would like to discuss how we can help Call: 01952 850730 or Email us here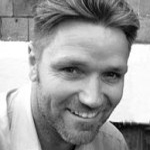 Dean Williams is a design and marketing blogger working for Print-Print Limited, promoting business and building brands through quality print marketing. If you're interested in small business promotion then please get in touch hello@print-print.co.uk