The post Christmas sales frenzy has all but passed. If like me you were not queuing at 6am on Boxing Day, you may feel like the best deals are all gone. Don't dispair; there are still bargains to be had but be prepared to hunt for them. Get your Indiana Jones hat on and investigate the scene, there will be a treasure in there somewhere.
Maybe we need to put on some spam filter glasses, the kind of x-ray specs that show you the real truth behind the sales signs and posters. Imagine those cool 3D cinema glasses that turn the fuzzy indecipherable image into a sharp, all-encompassing experience.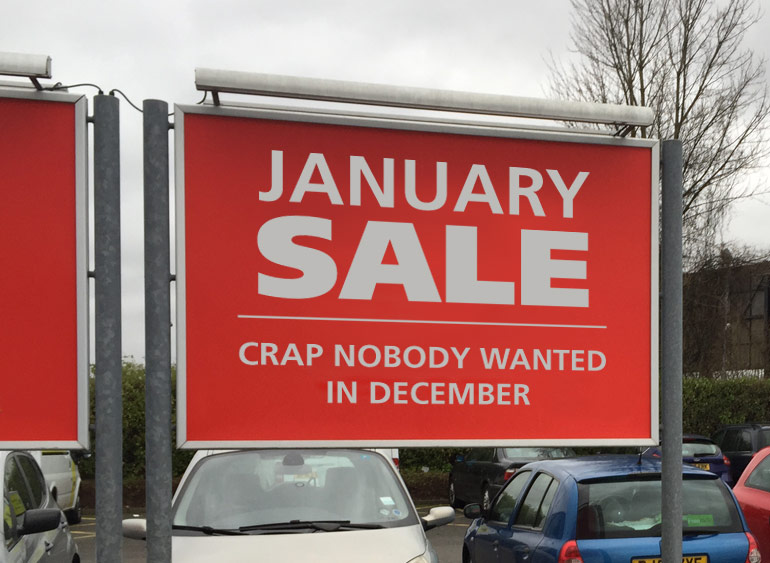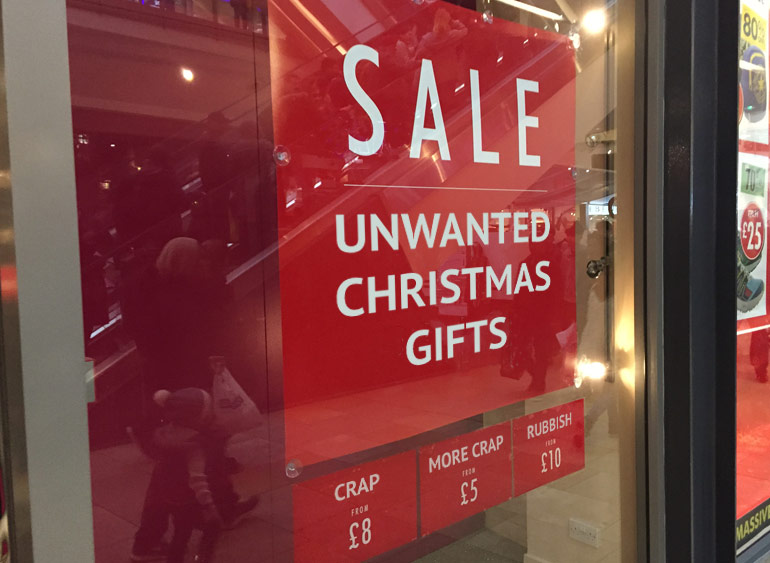 The in-store display would look very different wouldn't it? We would be guided to particular displays based on an honest account of what crap they are pedaling us.
Move past the plastic garden disco gnomes, rifle through the shelves and delve into the bargain bin and that golden ticket to sales success will be revealed. With the chaos of the holiday sales period, be prepared for a little poor housekeeping. That pile on the floor, tucked under the rail or the random items in the wire baskets might just disguise the deal of the decade.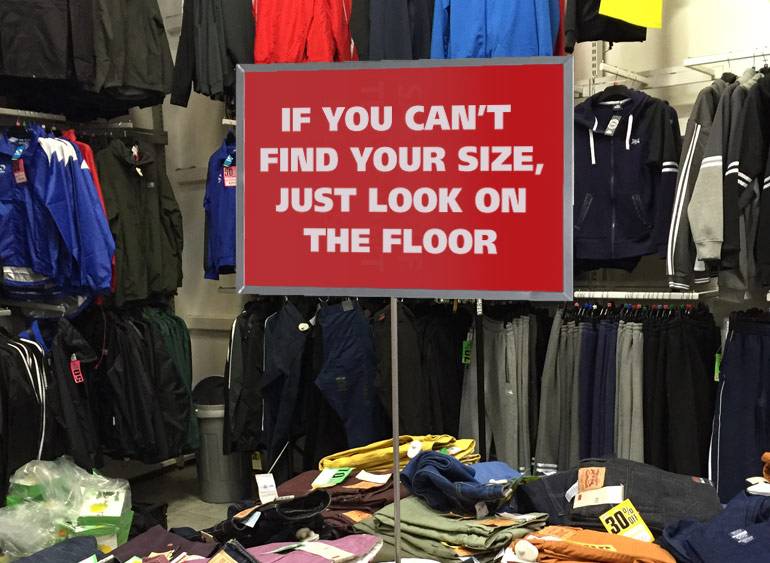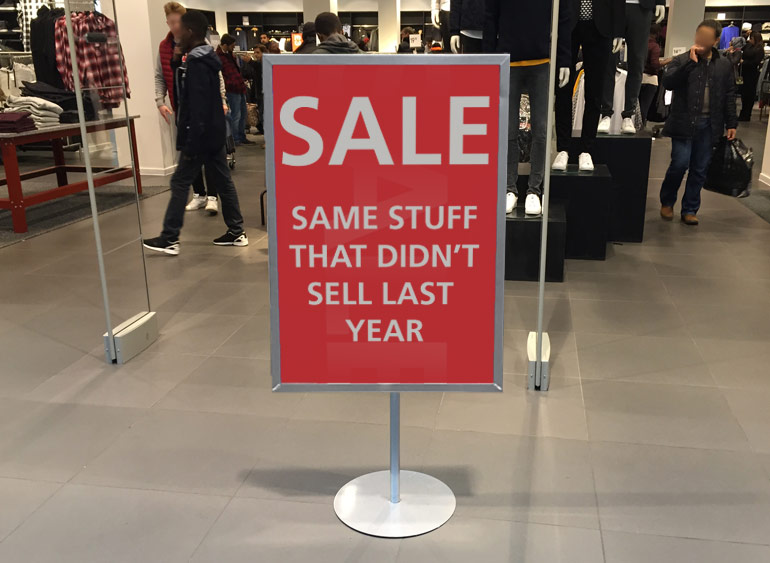 The front of store display might be a little off putting. That neon pink studded tablet case or the minion laptop bag isn't really the professional look you're going for.
The top of the range trainers down from £110 to £30 because… well, how many people have size 14 feet? Hidden in that pile of shoe-boxes might just be last years model in your size, so keep looking, you might be in luck.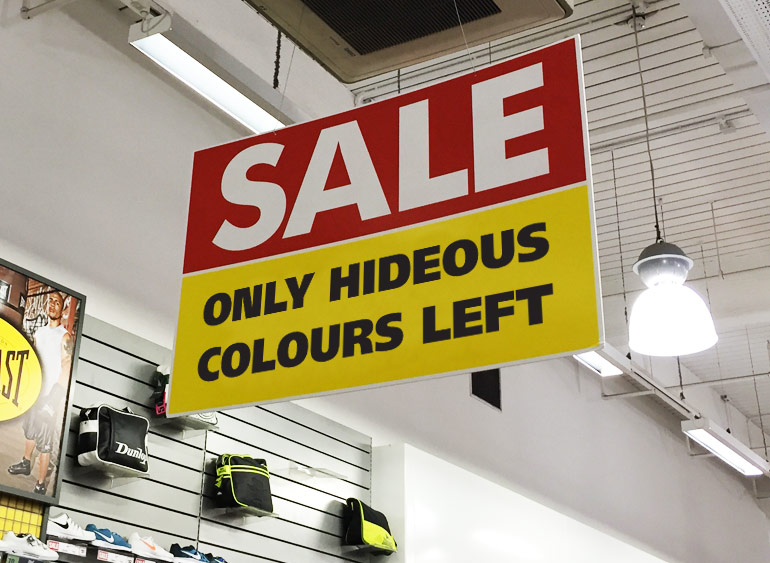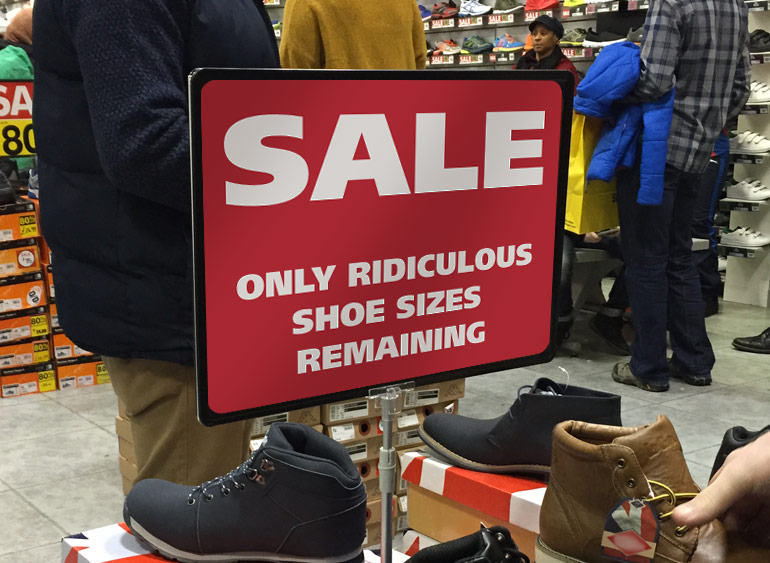 With your spam filter specs you will not be misguided by the over-hyped in-store promotional signs. You will see the real truth behind the collection of goods in the sales bins.
Similarly, that stack of boxed tech-hardware in the computer shop could be just as appealing with a little honestly fro the sales staff as to why they are on sale. It could be that the manager got a really good deal by buying lots of them in one order.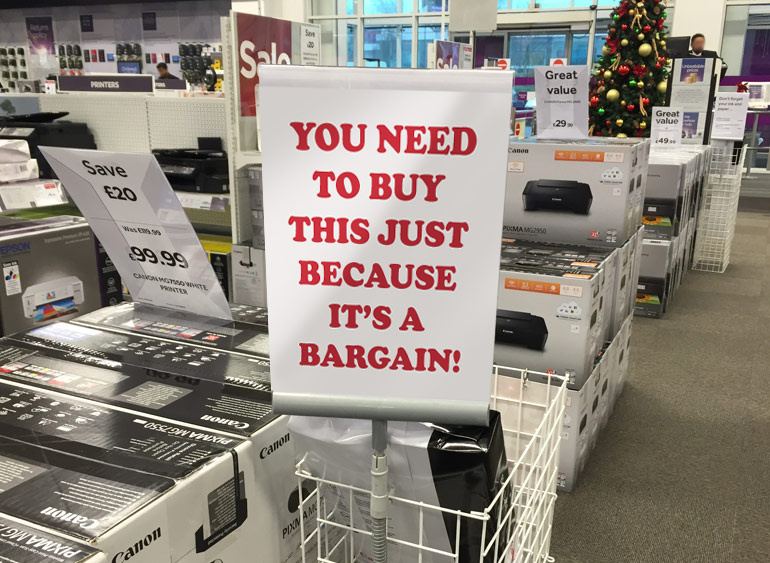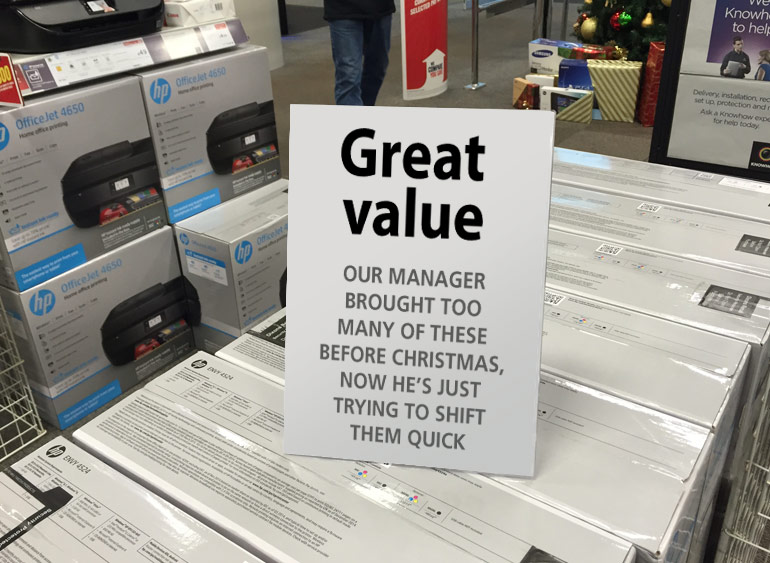 Or it could be that it is back in the sale because, well, it was a high fashion idea that may have been 'on-trend' for a few weeks last summer but now it's old hat.
If you forward thinking, you may realise that this trend will come round again, just like flares or cowboy boots, so while it is super discounted you can get the bargain and be ahead of everyone next time around!
If you really can't find anything in the sale, check out the new season stock. If you see something you like you can always to a chance that it will head into the sales and you can be prepared, knowing exactly what you after when the sales hit next time around.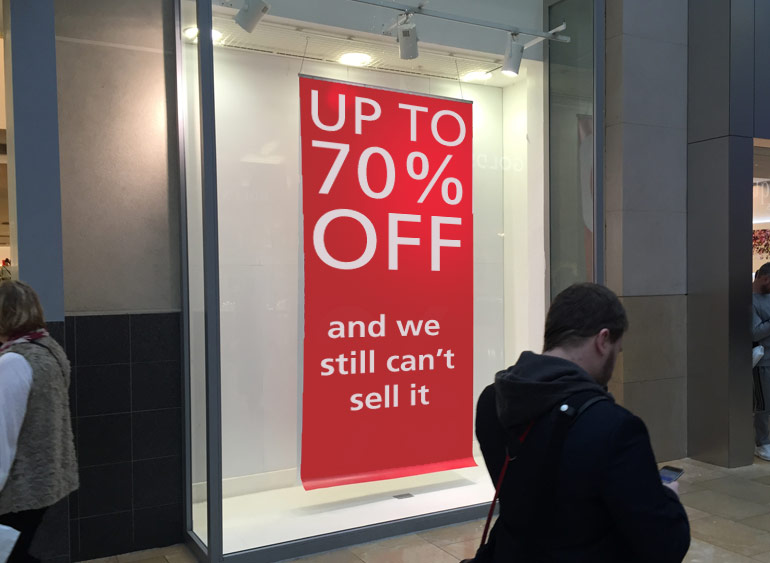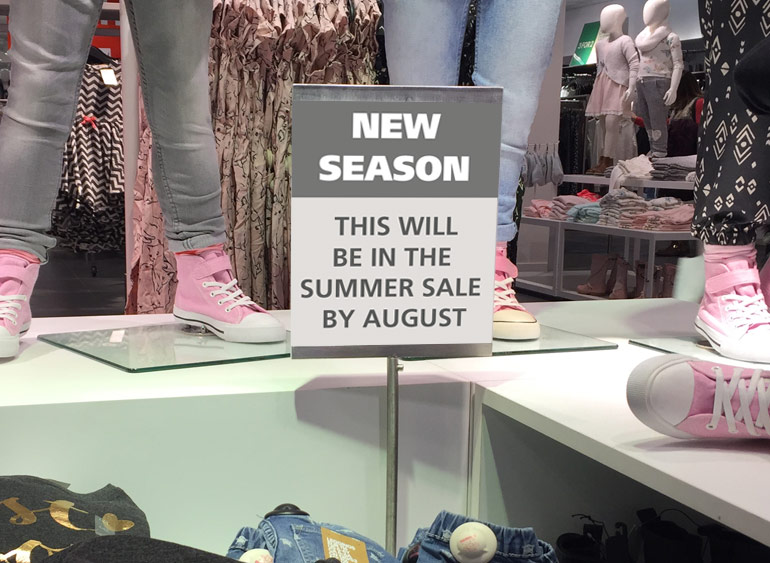 If you need to make up your own in-store promotional posters or are just after some personal designs printed for your home, check out our poster printing options.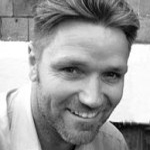 Dean Williams is a design and marketing blogger working for Print-Print Limited, promoting business and building brands through quality print marketing. If you're interested in small business promotion then please get in touch hello@print-print.co.uk