We had a quick pole to find out who in the office here at Print-Print was celebrating Valentines Day this year. Like marmite, there was a strong divide in opinion on the subject.
We all understood one idea of Valentines Day to be about sending an anonymous declaration to someone we admired, like you do as a kid. But for those of us in serious relationships, the feelings were divided. In our office at least, the event doesn't carry much favour, 75% of us are skipping this entirely.
The responses where not because people had forgotten, that they were single or because they didn't feel that way about someone. They were all in long-term relationships with people they cared deeply about.
The issue was with the entire concept. Most of us felt it was unnecessary to have someone dictate when we should express our feelings. Danny, our Operations Manager, said, "I'm settled down now. It would be weird to send an anonymous admirer card and anything else would just be peer pressure to conform." He didn't feel he needed to be reminded when he should celebrate how he felt about his partner.
Thankfully, Danny's partner Sally has the same opinion of valentines (phew), she said, "It all seems a little desperate to me. I prefer spontaneity, I would hate a declaration of emotion to be forced."
For the 25% who will be celebrating, they were light-heartedly romantic. They bought cards that were funny or that followed a private long running joke. Sarah said, "I buy a card that reflects something funny that has happened, sort of poking fun at our relationship!"
What do you think of Valentines Day? Will you be sweeping your other half off their feet with a big romantic dinner, chocolates and flowers? Are you sat on the fence, not really bothered either way?
We aren't a stony-hearted bunch in the office, but we do like to question the norm and are quite decisive. Because we like to poke fun at social constructs, we created some alternative cards for people who just don't like the concept of Valentines Day.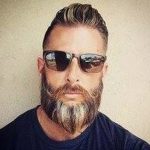 Danny Molt is an all round follower of great design working for Print-Print Limited, promoting business and building your brand through quality printing. If you're passionate about small business marketing then please get in touch info@print-print.co.uk