When you're ordering a brochure or booklet or any multi-page printed document you may be asked if you would like to upgrade the outer cover to a thicker material or if you would be prefer a self covering format.
Self covering refers to the document being printed onto the same material throughout, so it has a 'self covering' cover, such as a standard material for a brochure would be 130gsm gloss throughout.
This is a cheaper option as the whole document can be printed in one go. A document which is not self covering and is made up of a thicker material like a 200gsm gloss or in deed a completely different material entirely such as a 350gsm recycled offset. This means that the document needs to be printed in 2 passes (twice), once for the outer cover on the specified material, by outer cover we mean the inner and outer side of the cover as it's the same sheet of paper to make up these 4 pages.
A 24 page self covering brochure would be referred to a 24pp throughout. The term 'pp' means printed pages or printed sides, this is every page you can count within a document, from the front page being page 1 up to the last page being page 24. A 24 page document with a cover made from a different material would be written 4pp cover + 20pp inner. This refers to the cover being a 4pp (4 printed pages) and the inner being 20pp (20 printed pages)
The image shown with the article is an extreme example of a non 'self covering' brochure, this is actually a hardback book, which we don't print sorry.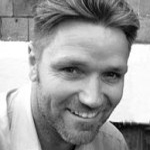 Dean Williams is a design and marketing blogger working for Print-Print Limited, promoting business and building brands through quality print marketing. If you're interested in small business promotion then please get in touch hello@print-print.co.uk