Through conversations with some of my business clients, I have found that most of them still don't know about Pintrest's potential value to their business.
What is Pinterest?
It is a completely free, social media site based on images and its users can create online 'pinboards' with themes that feature pictures and / or video collections. This makes it perfect for companies that specialize in things such as, home décor, design, lifestyle, weddings, fashion and food as it is all about visual ideas and inspiration!
However Printrest is great for any customer browsing as it has been proven to be better than Facebook at increasing online sales conversation.
How can Pinterest help my business?
Printerest can help your business to build greater brand awareness as well as helping you to engage with your customers. Try seeing it, as an alternative to your Facebook business page – if you have one you will know about adding posts designed to drive traffic to your website. It is similar with Pinterest, you simply pin pictures to your boards to showcase your products (along side some complementary products). Or, if you provide a service, you could bring to life what your company does.
You may also wish to show your customers with some of your completed products and maybe feature some case studies. In fact you can use anything that generates interest and increase traffic to your website, this will then give them the full scope of your product range.
It is up to you how you use your boards, it might be an idea to create a photo-based competitions. Or you could crowdsource ideas by asking users to suggest ideas, or getting them to vote on your new product ranges.
Pinterest is all about giving potential customers an insight into your business and showing them why they should buy from you. So if you are going to an interest invent or venue, why not share your pictures? You can take a before, an after and even during.
But it's not all about you. You can use Pintrest to give an insight into what inspires you, look through Pintrest and 're-pin' stuff you find interesting. As long as its related to your business then if you find it interesting then hopefully your customers will too. Try not to be too personal here, no-one is going to care about a great photo of two fluffy kittens unless you are involved in this market and maybe selling pet products.
So what works best?
Pinterest is incredible mobile-friendly with the majority of people using it on their phones. Because of this portrait pictures work best.
Words are powerful for searching, and although Pinterest is mainly visual, it is worth describing your pins. Taking the time to write helpful explanations about how your products will benefit your customers makes it easier to search your pins on-site. But it also helps with searches on other search engine sites such as Google.
When writing your descriptions it is always a good idea to put yourself in the customer's shoes. For example if you deal with wedding hairstyles, you could write about the ideal length, or hair clips that would suit.
Once you have examined Pinterest, you should notice more click throughs to your website. And let's not forget all the repins, that will guarantee a lot more people see your products.
Checkout our Print-Print Pinterest page…>>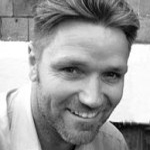 Dean Williams is a design and marketing blogger working for Print-Print Limited, promoting business and building brands through quality print marketing. If you're interested in small business promotion then please get in touch hello@print-print.co.uk