With such a wide range of print marketing materials available, keeping track of return on investment on sales, marketing and promotional items can be a headache. In today's financial climate, though, with advertising budgets shrinking, you need to know what's working and what isn't if you're going to make the most of limited resources.
Before you can track ROI on printed marketing materials, you need to establish the desired response, and include a call to action on all your brochures, flyers and other promotional literature that allows you to measure the response it generates.
Popular ways to track the source of sales and leads include voucher or coupon codes tied to special offers and allocated to different print media and contact channels, customised website landing pages and QR barcodes.
Postal order forms
Tracking the source of orders or leads from postal order forms is relatively easy, as you can include a tracking code on the form itself.
Phone orders and enquiries
Ay allocating voucher or discount codes to each brochure, flyer or leaflet, you can identify which items are generating results and calculate the value of each before ordering reprints. Also, train customer service and sales staff to ask where customers who don't provide a code heard about the company, and track these.
W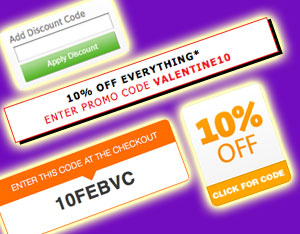 ebsite responses
You can track website responses through the use of personalised landing pages (PURLs) including codes customised for each customer. This ensures their exposure to your offer remains constant between printed and electronic media, (using the same look and feel, the same headings and call to action etc) and reduces consumer confusion, thereby increasing conversion rates.
You can also use analytics packages such as Google's analytics to track which pages customers view before ordering or abandoning an order, and use this information to reduce leakage and increase ROI.
Using response codes
You can use text response codes, barcodes, known as QR codes, or discount coupons and vouchers to track responses. Ideally, include a text code in the URL for your website that matches the discount or offer code collected by phone staff, and include a QR code for those who want to use them.
• Response codes that aren't tied to a special offer give the consumer no incentive to share the code with you, so always add value to the code in some way, whether it's a discount, a free bonus or extra product to encourage customers to use the code. If you hand materials out at trade shows, use location specific codes so you can see which regions are more responsive to which offers.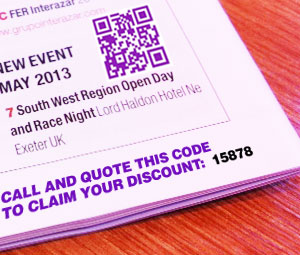 • QR codes (Quick response codes) are square barcodes that can be scanned by smartphones and QR apps. Scanning the QR code opens the smartphone browser at the customised landing page, making it quick and easy for those with the right technology to investigate your offer. Make sure the page matches the promotional material, and conversion rates can be high.
Using a control code
If you track the ROI of all print materials, you can see which campaigns are profitable and which aren't. Then, when it comes time to reorder, you can keep the best performing offer, use that as a control and make changes to underperforming materials, using a new code.
You can replace campaigns which don't perform as well as the control, making one or two small changes and unique codes for each variant. At the end of the new campaign, if the control still outperforms it, you make more changes and try again. If the campaign outperforms the control, it becomes the new control and you keep that campaign and run another alongside it to try and improve response rates and ROI further.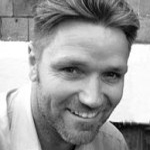 Dean Williams is a design and marketing blogger working for Print-Print Limited, promoting business and building brands through quality print marketing. If you're interested in small business promotion then please get in touch hello@print-print.co.uk