This article has been updated, Click here: Top 10 New ideas for Coffee Shop Promotion
Be Creative
Originality is the mother of all invention and the quest for invention brings about creativity. Marketing pulls while sales pushes. Undoubtedly, it is almost impossible for companies running legitimate business to survive without the duo of sales and marketing.
However, marketing could at times pose intimidating challenges if not well managed. In order to get the most from little or no effort (Potential and established), creativity is needed. People visit their minds before visiting coffee shops. It is all about being convinced about what to meet whenever shops are visited. Coffee shops should not be about coffee sales alone but about varieties that best satisfies customers' intentions, here are a few ways to get customers through your door.
Flyers
Flyers are very potent and effective in covering the local neighbourhood. Flyers reach where your legs cannot reach and says what voice cannot say. Flyers are a quick insight to your store, they are best handed out to passers by in the hope that they advertise your shop to someone who may not already know you exist, or a polite reminder to those who haven't visited you for a while. If your coffee shop is in a town or city then the daily commuters are your target market, assuming that your store is not so far off the beaten track that its an inconvenience to get to for busy workers.
Vouchers
Free and new are words that does the job whenever and wherever it is needed. People love new and free things and will love to do what it takes to get it free. Declaring surplus for reasons that strategically pulls customers in free coffee for first time customers, or free cake with any large coffee – customers love a deal.
Feedback Cards
A business that relies on objective feedbacks of customers experience growth in the market compared to companies that shuns customers' feedback or take such for levity. Learning from the honest feedback given by your paying customers is crucial to the success of any business. Coffee shop managers should endeavor to accompany each treat with feedback cards at ask for customers objective view about product and services rendered. It is also advised that feedback cards ask for customers personal details so as to enhance shop's data base. An email address is all you need here, this way you can build up a customer base and email them once a month with special offers or new products or menu alterations etc.
Combined Loyalty and Business Cards
Let your business card speak volume about your business. Thus containing business information, the full address, opening hours, telephone number and directions etc. But why not use the reverse of your business cards to create a loyalty card… 'Buy X number of coffees and get one free' best motivates customers to crave for more. During quieter periods, rewarding customers will go a long way in retaining their loyalty. Smart companies give little to get much in return, a give-away coffee will cost you roughly £1.00, but a loyal customer will help you to grow your business.
These are great ways to encourage your customers to keep coming back to your coffee shop on a regular basis. Its important to make sure that the material your loyalty cards are printed onto is of a suitable high quality to withstand up to several months of use. Standard business card material is not going to cut it here, a battered and dog eared card will do nothing for your brand so you need to opt for a high quality card maybe even a gloss laminated business card in order for it to last the promotion period.
Pavement Signs
Pavement signs are promotional tools that attract customers to your coffee shop. Placing a pavement sign strategically for passers by which mentions your 'daily specials' is best here. Do you have a soup of the day?, or offer a meal deal – buy a coffee and a cake for a discount. This type of information is perfect for an 'A' board outside your shop, its eye catching and informative and can be read really quickly by fast walking passers by.
Posters
Posters with attention-grabbing images and memorable messages serves purpose of inestimable impact as far as awareness or better still, advertisement is concerned. Running coffee shops are product based but people driven. Therefore, posters are very important instruments in driving traffic to coffee shops and consequently, give rise to sales increase.
Free Samples
People love freebies. Giving out free samples will help win prospective customers who may be tasting your recipe for the first time. You never can tell, yours may be better than the one he or she is used to. Free samples accounts for reasons why businesses lose customers and why others gain customers, what is important is that the samples should be as quality as the ones paid for. If you have cake which isn't shifting fast enough, then cut it into smaller pieces and leave it on the counter for customers to try. Alternatively take tray of mini coffees and cake out on the street outside your shop and hand it to customers to try, its very important to be as friendly as possible here, even if you are dismissed rudely by passers by who have no interest in your wares, always keep smiling be friendly and say 'thankyou'. You never know that same person maybe a customer of yours but without much time to stop today, so its important that your interaction with them remains friendly and enthusiastic.
Menus
Coffee shops owners should engage an open mind in business dealings. As said, doing same thing the same way and expecting different result is a sign of madness. Build your menu and give your product names that attract customers' interest. It is a marketing strategy that is worth trying. It's a simple way to boost your coffee shop's profits in a single move. You need to be careful about giving your drinks and food a funny or imaginative name, this could be seen as tacky.
Free Wi-Fi
There is a tiny gap between making it and losing it. That gap is just the little extra offered to become exceptional in the market. Providing internet facility such as WiFi is a must for customers these days, making sure your broadband connection can cope with the demand when your busy will go a long way in placing your brand right in the heart of the customers – there's nothing worse than sitting down with a large coffee and the intention of catching up on emails to find that the WiFi connection is less than your 3G connection. A high speed connection means that companies, individuals and friends could relocate to your coffee shops for that very important meeting, appointments and other business activities.
Quality products, friendly service and competitive prices will always go a long way to cement your brand, but what is important is to stand out – which takes us back to the original point and strive to be creative.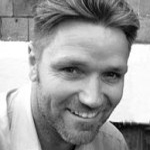 Dean Williams is a design and marketing blogger working for Print-Print Limited, promoting business and building brands through quality print marketing. If you're interested in small business promotion then please get in touch hello@print-print.co.uk