January is typically the month when many small business owners have a hard look at their branding and marketing materials and consider if they are in need of tweaking or a complete revamp. To help you we have written a series of articles to help you revitalise your brand. This, the first in the first in the series – looks at letterheads, what is legally required along with some tips to consider if you are in the process of re-designing.
Crafting a top notch letterhead can be a bit of a challenge and when you find yourself struggling with all of the decisions that are associated with this process, it is time to take a step back and remember the basics.
Let's start by providing a refresher course about the legal requirements.
Sole traders must include their VAT number, the business' address, and their own name if it differs from the business name. As for limited companies, the fully registered company name, registr
ation number, place of registration, registered address and VAT number are all mandatory inclusions.
Partnership businesses have the same requirements as sole traders, in addition to the names of each partner, the main office's address and if there are too many partners to list, you can provide a helpful place where all names can be found.
There are also some general requirements that need to be followed. Telephone numbers, fax numbers, e-mail addresses, website URLs, correspondence addresses, the nature of the business, VAT numbers, logos and social media should also be included when applicable.
Now that we've covered the crucial requirements, its time to look at the best ways to create a tactile and eye catching letterhead, so that you can avoid the common pitfalls.
1. Embrace Simplicity
One of the guiding principles of letterhead design is to make the finished result as simple as possible. The letterhead is not supposed to sell the recipient on your goods and service, it is merely a mechanism for delivery. If you are designing a letterhead that is needlessly busy, be sure to simplify.
2. Consider The Details
Depending on who you are sending your letterhead to, you may need to consider certain details. If the company you are sending to no longer utilizes a fax machine, perhaps it is best if you omit this number. Take the time to tailor your letterhead to the specific department that it will be arriving at as well.
3. Represent Your Brand
Letterheads present companies with a great opportunity to represent themselves by placing their branding information in a prominent position. The colour scheme, font and imagery that you use will all play a major role in your company's branding efforts.
4. Positioning and Alignment Matter
The size and shape of the letterhead should inform all of the subsequent decisions that you make regarding the placement of each individual design element. Balance the shape of your images with the offset, so that you can create a connected design.
5. Utilize Colours Wisely
Colour should always be used in a wise manner and letterheads are certainly no different. When you wish to draw attention to specific areas of your letterhead, you can use colour to highlight the area. It is a crucial tool that can make or break the success of your design, so tread lightly.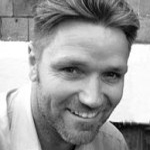 Dean Williams is a design and marketing blogger working for Print-Print Limited, promoting business and building brands through quality print marketing. If you're interested in small business promotion then please get in touch hello@print-print.co.uk