Without realising it, we all have the inner power to decide if a font will work or not within a logo.
Fonts play a huge part in whether or not a logo will work or not. The choice of font is by far the most important element to a logo, it has to convey the right message, get this wrong and you leave the viewer confused.
There is no rule book to fonts, and yet on seeing them we already have an understanding of them, they are kind of already pigeon holed within our minds of an association or type of business or organisation they represent. We are not sure where this understanding has derived from, it maybe an automatic visual association we have with words and shapes, which is more than likely something we have been with us from an early age and maybe learnt since primary school. But a large percentage of us know what feels right and wrong when it comes to viewing fonts.
Here are some examples of mixed messages, we are using adjectives which are the opposite to the font used. See how this doesn't work, the font needs to relate to the word in much the same was as it would a company brand.

This in mind an engineering firm are unlikely to use a faint ornate script font, unless they are involved in the very bespoke, fine detail artisan work.
Likewise a fancy cake decorating company do not want heavy industrial fonts which don't sit well with the products they are producing. Her are some examples of fonts and colouring which go against their stereotypical visual form.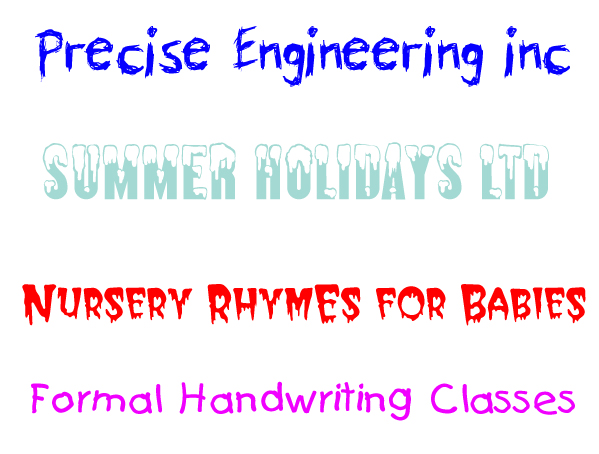 From the above illustration you can surely see the font used is far from precise, more likely to be used with a "Learn to Draw' class. The Summer Holidays company would never consider using a cold winter snow capped font such as this. A horror font used for Baby Nursery Rhymes, we think not. Finally, an adult handwriting class wouldn't dream of using a children's hand written font.
Most people without any design training would be able to recognise that these fonts are unsuitable. Where does this knowledge come from?, It seems to be that we know this within our subconscious mind. Is it that because we recognise these font used for other purposes that we immediately know that they are not right when used out of context. Everyone has the ability to see this, without spending years at University studying graphic design. This unknown talent makes all of us design critics, without even realising it.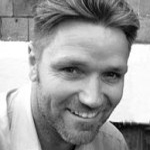 Dean Williams is a design and marketing blogger working for Print-Print Limited, promoting business and building brands through quality print marketing. If you're interested in small business promotion then please get in touch hello@print-print.co.uk