You would need to be 'in a galaxy far far away' to have missed the gathering media storm for the upcoming Star Wars release, Episode VII: The Force Awakens. The film is trending across the web and social media with all the usual speculation; how the film has been shot, what the story is about, what new characters have been created etc etc.
We like Star Wars but we are not serious enough to follow the fan based Expanded Universe created by hard-core enthusiasts. Like George Lucas said, "Today, it is an amazing, if unexpected, legacy of Star Wars that so many gifted writers are contributing new stories to the Saga." (Wookieepedia)
This has us wondering what has really happened in the last 32 years (yes, scary isn't it) since Darth Vader died and the Rebel Alliance won the war. Since, in principle, peace was restored to the galaxy and everyone could go get on with their lives, we got to thinking, what would that have looked like?
Harrison Ford said "[Hans Solo] had experiences which have changed him and which we will reference in the telling of the story." (News.com.au) This sounds very exciting… and as he put it, explains the aging as "more rings in the trunk". We know he finally gets together with Princess Leia, or General, as she will now be known apparently. That could lead to some natural presumptions about how this impacted on their life, but it sounds like all has not been easy for Leia.
According to Carrie Fisher, General Leia is "Under a lot of pressure. Committed as ever to her cause, but I would imagine feeling somewhat defeated, tired, and pissed," (HNGN.com). This suggests that peace has not quite gone as expected over the years and there is just as much work to do as ever.
What about her brother, Luke Skywalker? He was pretty instrumental in the war and handy when things around the place needed fixing. Did he remain critically involved in the 'peace-keeping' process or did he opt for a quiet life? Mark Hamill may have given us an idea "George Lucas said once would I consider playing an Obi-Wan [Kenobi] type character handing Excalibur down to the next generation." (Moviepilot.com). Intriguing… December 17th could not come soon enough.
With the tense wait till the film's release, we spent time in the office speculating about the career path of the main characters from the original films. We added our own element to the Expanded Universe, creating suitable job roles, locations and organisations based on our interpretation of their character traits, where they had been and what they have done so far.
So if you have been wondering what these characters have been doing for three decades, here are their business cards.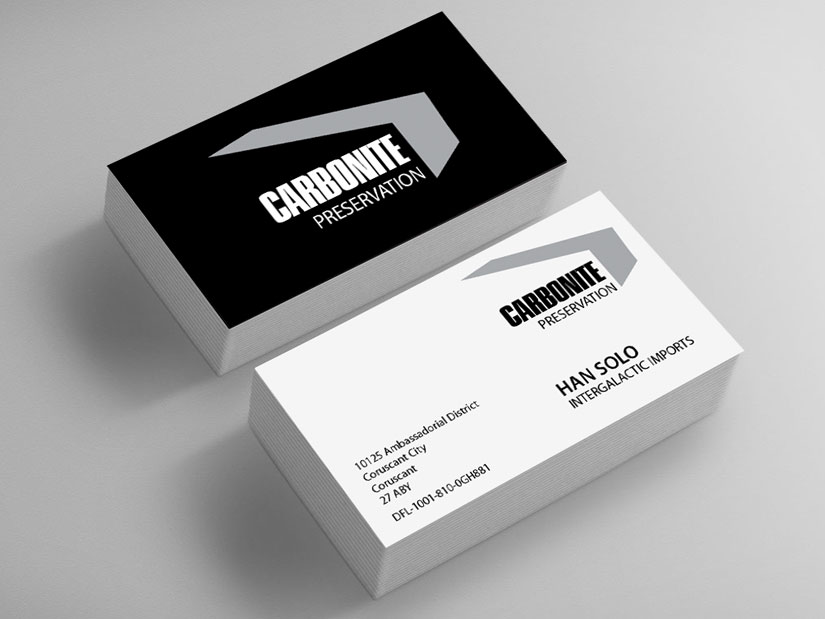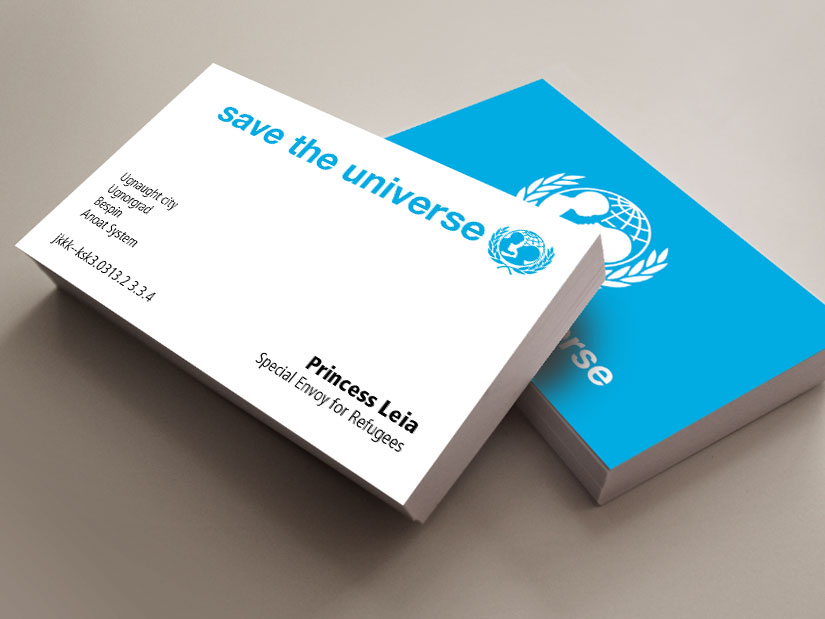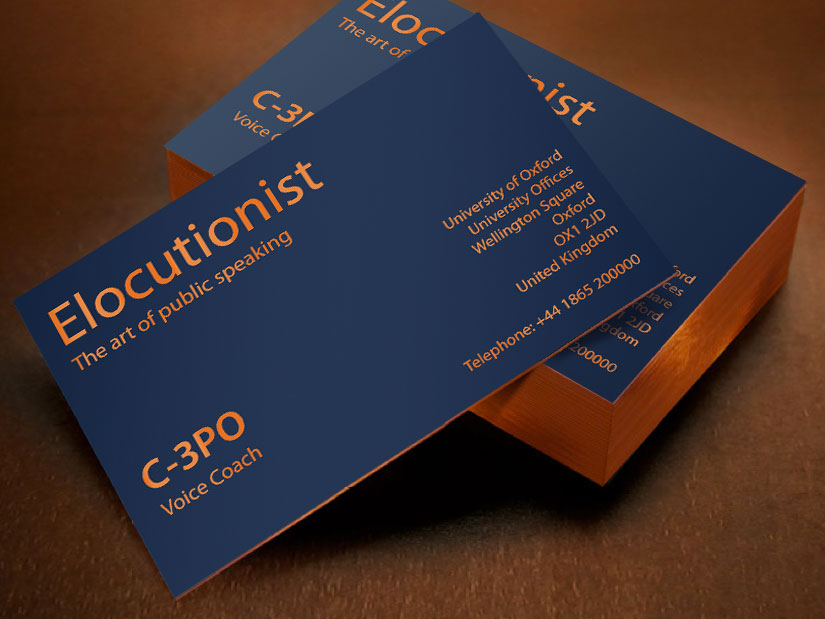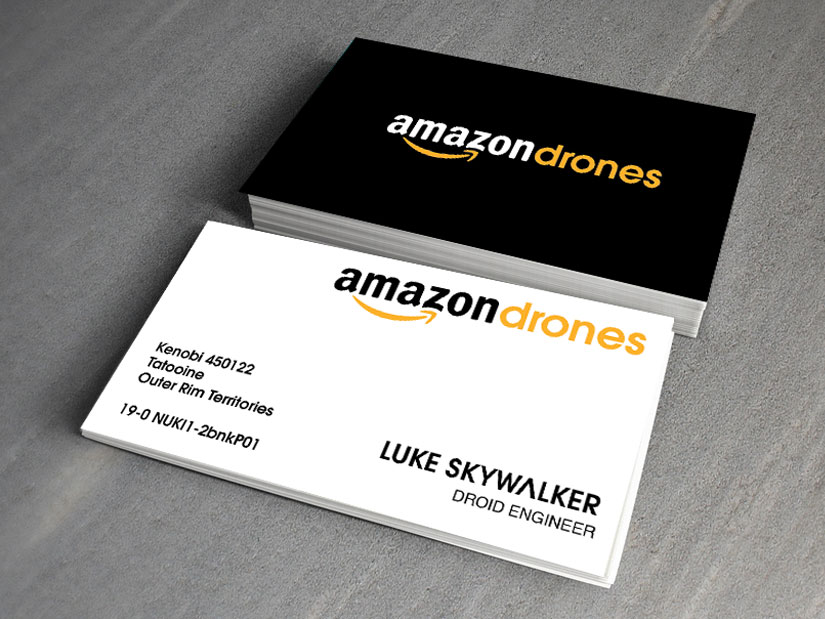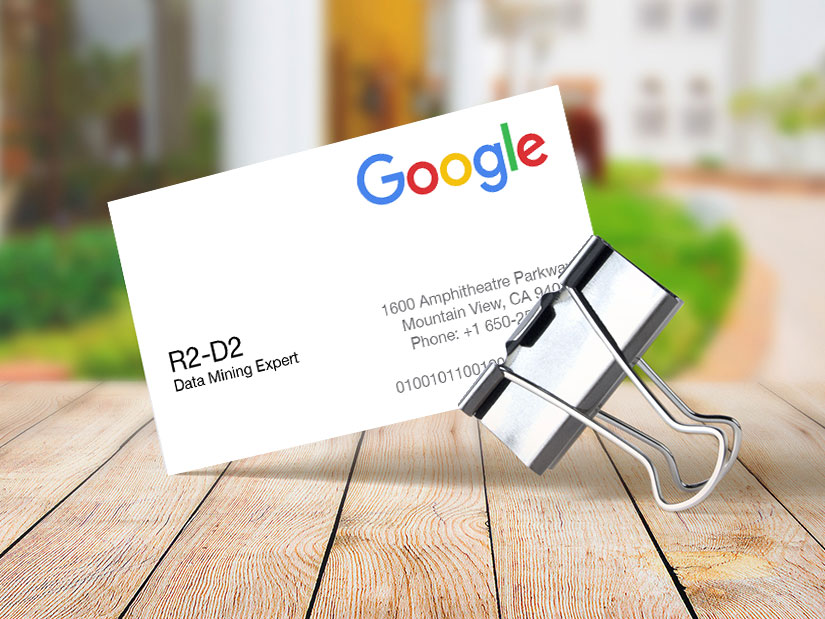 If you fancy having your own fictional character cards with your personal ID, handle or username, check out our business cards.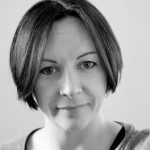 Lisa Cooper is a photographer and marketing writer working for Print-Print Limited, promoting business and building your brand through quality print marketing.
If you're interested in small business promotion then please get in touch info@print-print.co.uk