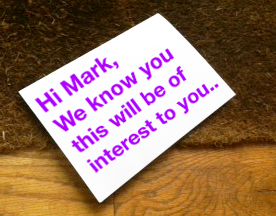 Advertising and marketing have always relied on getting across a strong message, in such a way that their target audience will respond positively . Developments in digital media technologies have opened up new possibilities to advertisers trying to connect with consumers.  Collaborating with these technologies creates opportunities for print based material, as part of a cross-media strategy.
Printed material can offer an ideal entry point to a wider marketing campaign. Dominoe's pizza have had huge success with their ordering app, allowing users to order pizza via smart-phones or tablets.  To highlight this service to consumers, the app is featured prominently on the menus and flyers, which have long been the mainstay of their marketing campaign, helping them promote awareness of their digital presence.  With sales of the app topping one million pounds, this strategy is clearly paying off.  Waitrose have also pursued a cross-media campaign with great success, their "Shared Love of Food" promotion highlighting specific produce through TV, press and direct communication in their stores.  The result has been Waitrose selling fourteen weeks worth of rhubarb in just four days, following promotions with top TV chefs.
Printed material which is customised to specific consumers is now a reality rather than an aspiration.  A well managed, high quality database coupled with variable printing allows advertisers to produce printed material which includes personalised information.  Engaging customers on a personal level is an important first step in a multi-product advertisement.  The laws on digital communication require positive opt in, making print even more important as a stepping on point.  The rise of QR (quick response codes) lets consumers move seamlessly from printed material to digital content.  A two dimensional black and white square can be scanned via an enabled device such as an iphone, opening up relevant web based resources and drawing customers into a campaign.
Such campaigns are not simple to orchestrate; it is easy to bombard an audience with a message, resulting in the consumer rejecting the advertisement altogether.  A well structured cross-media strategy uses the strengths of the different media types to compliment each other, re-enforcing the brand.  For an integrated multi-product campaign to be successful in grabbing people's interest  each layer of print, email, web or mobile communication needs to be seamlessly co-ordinated and automatically synchronised.
Building relationships with customers via cross-media advertising relies on accurate data and the ability to use it effectively.  Personalisation can only be effective if the data it is based on is correct; if customer details are inaccurate or the data is not well maintained the whole campaign is a waste of money.  Ensuring from the outset that the product you are offering is suitable and desirable for the recipient will save time, effort and resources.
When Mercedes Benz recently launched its £140,000 SLS AMG sports car in France earlier this year, it focused a direct mailing campaign aimed at 220 professional footballers. To get the message across they pre-loaded an Apple iPad with a feature film about the car which included a virtual test drive game. This was backed up by the same game being supported by Mercedes Benz website and after a very short while the game went viral, creating excellent exposure for the launch.  This is quote a cost effective way of getting the message out.
Despite the challenges which arise from cross-media advertising,  a properly orchestrated, well targeted campaign across print, web and now with the new generation of mobile devices can yield great results. Developing a personalised relationship with customers can drastically increase their response rate, compared to traditional marketing, increasing both awareness and interest in the targeted product.
Obviously giving away iPads to all your potential customers is not going to be available to everyone's pocket, but it demonstrates that traditional printing services are by far means over – they can and will continue to run for many years and now in unison with new technology, providing fantastic results.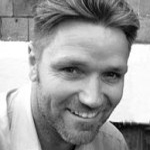 Dean Williams is a design and marketing blogger working for Print-Print Limited, promoting business and building brands through quality print marketing. If you're interested in small business promotion then please get in touch hello@print-print.co.uk