Every size you could wish for – A0, A1, A2, A3 and A4 – at the lowest possible prices!
One of the earliest – and yet still one of the most effective – forms of publicity, posters give you the perfect means of getting your message across with instantaneous impact. And we honestly believe that Print-Print is the best Internet provider of quality, cost-efficient poster printing to help you achieve that end.
Why?
Because printed posters from Print-Print will get your brand, your company, your service noticed.
Just think how easily you can recall those billboard advertisements you drive past on your way to work, or walk by regularly in the street – so simply regard your poster campaign as your micro-billboards!
No-one knows more about getting a message across than the Arts industry – after all, their business is communicating. Film, theatre, the music industry, all use posters to grab the attention of potential audiences. They understand that a clever, witty, thought-provoking poster will hook into people's consciousness and make them keen to find out more.
This then is a golden opportunity to capture the imagination and put your name into the marketplace.
Here's how!
To get the most from your poster campaign you have to :
Focus on what your marketing objective is. To attract new business? To make sure existing customers are informed about your development programme? To keep your name and products prominent in the public eye? Or to advertise events, shows or one-off promotions? Keep this in mind as you ………
Think where you're going to place your posters to maximum effect. The possibilities are endless : shop windows, surgeries, hairdressers, waiting rooms, train stations and bus stations, libraries, concert halls, art galleries, schools and colleges, leisure centres and hotels, even traffic lights and lamp-posts. The only question you need to ask is 'where's my target audience?' and wherever they are – in the lift or stopped at the lights – your printed posters can be on display……
Then when you know where they'll be posted, you'll also have a good idea of what size you should go for – will your display sites offer space for a massive A0 with the huge impact that can ensure? Big is beautiful, but an enormous poster, if it can't be properly presented, will lose much of its force. So sometimes, surprisingly, a well-designed A3 or even A4 printed poster may do the job better.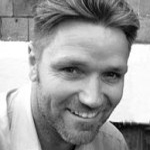 Dean Williams is a design and marketing blogger working for Print-Print Limited, promoting business and building brands through quality print marketing. If you're interested in small business promotion then please get in touch hello@print-print.co.uk