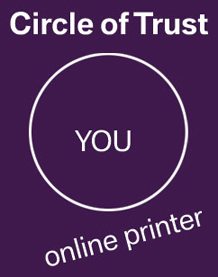 Online printing companies have some way to go in order to persuade customers to move away from their existing local print suppliers.
This invisible umbilical cord may be difficult to be severed.
Here's 5 reasons why you may not want to switch:
1. We've used the same company for years
2. They've always done a decent job
3. We trust them with our printing.
4. I can go and see them anytime I like
5. I don't have to have the items delivered, I collect them myself, its saves me paying the delivery costs
In answer to these pre-conceptions:
1. It would be ideal if you used the same supplier forever. Not having to shop around, not talk to new people, not having to bother getting quotes. But in an ever more competitive business world which we all work within, it's surely lazy and bad for business to not be pro-active and check your getting the best deal.
2. Quality is Quality at the end of the day, and a decent online print company will stand by the work that they do, as would a local supplier – if they don't guarantee their work – then you shouldn't do business with either of them.
We can't speak for other online printers, but the technology used for online printing is exactly the same but more likely newer than that of the local printer. The reason for assuming this is because an online printer is likely to be busier these days and can afford it. We at Print-Print are not a 'local' company, we deal with the whole of the UK and therefore our customer base is huge. Local printers tend to be local companies who only appeal to local businesses, so they have a small customer base. In such times of austerity that we are in right now, if local businesses are struggling so too are local printers, casting a larger net for a wider customer base is key to survival.
3. Building trust comes over time, doing anything in life this is a factor. Your local printer has built us a relationship of trust over many years, what's stopping this from happening with an online print supplier – we're human too! A good online printer wants to build solid relationships with their customers, repeat business is the only way to grow a business, so customer retention is incredibly important.
4. This is the only point which the online printer cannot compete with your local supplier. An online business provides a more cost affective solution to your needs because of the fact that it's online and not local. Time is the main factor here, seeing a customer face-to-face is a luxury, which the online printer such as ourselves does not have due to not having the time.
All customer contact is done through email and over the phone and ordering done directly through the website, this is to reduce the time it takes to get a job into print, this time saving is where the biggest cost saving is made, and this is passed onto you the customer. Artwork files need to be sent over the internet rather than handed over on a CD or DVD. Artwork is still checked in the normal way, so there are no issues with the final product. One of our friendly members of staff is on the end of the phone in order to give you all the support or help you need in creating your artwork, placing the order, or if you just want to discuss your requirements. The only difference is that they are on the end of the phone rather you are sat in front of them. We at Print-Print have recently started using Facetime via an Apple iPhone in order to discuss a job using live video.
5. We deliver direct to you via our partner couriers or in one of our delivery vans. Once a job has been printed, boxed and ready for dispatch then it leaves us that same night for overnight delivery next day. This may sound strange but actually sending a job via a courier is cheaper for us. We don't need to set aside the parcel in the warehouse and wait for you to collect, once its ready it goes out freeing up space within the building, which could be a problem if every customer wants to collect, having 100's of orders every day would be a huge problem within the warehouse.
Not having an order collected means we don't need to have reception staff to load the boxes into your vehicle. Having customers on the premises would mean an increase in insurance premiums, and it even saves your time and fuel to collect them. All this is may seem very minor – but it certainly all adds up, as the big supermarket says 'Every little helps'!
Summary:
Dealing with any new supplier is always going to different, because it's a new way of doing things. The incredible growth of the internet means that the trend towards doing more and more business online will mean that up to 90% of all purchases will be made online in 5 years. It's a real shame but it's a fact, the high street is dying out. But the world moves too fast for businesses who are purely local, having the time are struggling as more and more of their customers switch online to make costs savings. Ten years from now local businesses such as butchers, florists, corner shops and clothing retailers will probably only exist only out of convenience and because you want to see what you are buying and you want tangibly feel it.
Printing is only a commodity. Assuming that what you are buying is high quality, then buying from an online printer is certainly no different than buying from an online retailer such as Amazon.
If you are able to get past the need for personal human contact then there are large cost savings to be made.
We at Print-Print are a family run UK based company who not only stand by the quality of the printing we produce, but we guarantee it. Should you decide to give us a try you'll find are staff very friendly and helpful. We pride ourselves on great customer service, which is why we have 1000's of happy customers who are very pleased we're build long lasting relationships with, and we hope to do the same with you.
If you have any queries regarding printing or would just like to chat about print then email us or give us a call on 01952 850730 – we'll be glad to help.!
But please do remember: All online printers are not the same!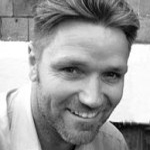 Dean Williams is a design and marketing blogger working for Print-Print Limited, promoting business and building brands through quality print marketing. If you're interested in small business promotion then please get in touch hello@print-print.co.uk