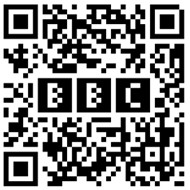 Advances in variable digital printing have allowed the production of printed material which is directly targets specific consumers.  This has helped to close the gap between the services offered by print and the internet.  To increase the interactive potential of printed material, many companies are now using QR (quick response) codes to develop interactive experiences for their customers, and creating exciting experiences with AR (augmented reality).
The proliferation of smart phones and tablet PCs have given large numbers people access to QR readers.  A two dimensional matrix bar-code, QR codes can be scanned by a reader, giving them access to information or weblinks.  Placing a QR code, with a link to a website or contact information, on a flyer or poster provides an easy follow up to the initial interest generated.  The audience can be given a link directly to a ticket booking service after scanning a gig poster, or provided with a map to a retail outlet from a flyer advertising  a sale.  Some companies have found more esoteric uses, such as providing nutritional information on food products by placing QR codes on menus.
Microsoft Tags operate in a similar way to QR, but offer the chance to do a little more.  Increased functionality means that tags can be smaller in size and read faster.  They also operate under a wider variety of light sources.  QR codes represent static information, while Microsoft Tags provide a cloud based back-end, which provides reporting on the frequency with which Tags are scanned. They also allow you to dynamically change your data source, so you could alter which website which your Tag links to, unlike QR codes.  Microsoft plans to scale out a more advanced analysis and reporting structure for its Tags service.
Neither QR codes or Microsoft Tags need to be restricted to simplistic customer service functions.  Unique codes can be generated to verify the authenticity of products, or as a tool to register new purchases.
Printed material can be given an even more exciting function by using it as a gateway to augmented reality services, or AR.  Augmented reality takes advantage of video-see-through technology, overlaying a real-time video images with computer generated graphics.  A user can scan a code or Tag, from a poster in a shopping mall for example, which will enable the smart phone or tablet to view the surrounding shops in real-time with an overlay of product information and promotional data.  Smaller scale AR can be used to add impact and excitement to printed material.  Packaging can include codes which generate a three dimensional models of the selected product, giving the customer a clearer idea of what they are purchasing.  Magazine or leaflet covers can be brought to life with augmented reality, providing details of their contents; Esquire, GQ and Grazia have all experimented with this already.
Interconnectivity between printed and digital information is creating new, exciting opportunities to connect with customers.  Involving people in a cross-media experience lets you grab their attention and get your message across.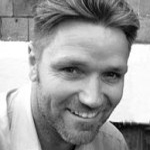 Dean Williams is a design and marketing blogger working for Print-Print Limited, promoting business and building brands through quality print marketing. If you're interested in small business promotion then please get in touch hello@print-print.co.uk