With the Internet established as many people's first port of call for information about companies, and smart phone app capable of delivering real time deals to savvy shoppers, you might be wondering whether print media is still a viable channel, or whether you should concentrate your budget on online advertising. The truth is, both online and print advertising have their part to play in a cohesive brand management and sales generation strategy.
Online advertising
If you deliver an entirely online service, interrupting your prospect with your offer while they are online may be highly effective. If you have a physical location customers can visit, smart phone apps are ideally suited to alerting them to your offer when they are nearby and likely to call in. Online brand advertising with banners and buttons may drive traffic to your web site, but converting that traffic can be difficult. Online, you are in competition with every other company for your customer's attention, and the back button is only a click away. Often, online advertising campaigns focus on lead capturing and follow up communication via email.
As a minimum, your online advertising campaign should consist of:
•    Your company web site
•    Lead capturing forms
•    Email campaigns
•    Banner or text link building campaigns
•    A social media presence on Facebook and Twitter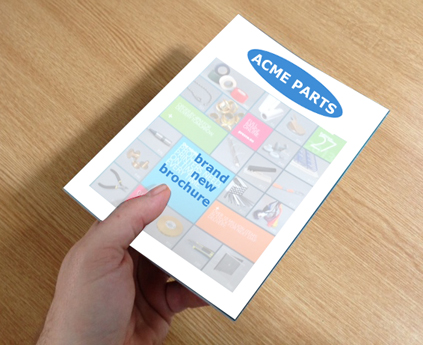 Print Media Advertising
If you want to target a narrow niche, particularly if it's a local one, print media through leaflet delivery still offers the most effective method. Regional and national coverage can also be achieved through advertising in local, national and even international publications.
Credibility
There's an element of credibility attached to print media advertising. While anyone can set up a web site in less than a day, producing a professional print campaign takes time, effort and funding. Just as a professionally printed letterhead will impress more than an email, an advert running in a national publication will carry more weight than a banner online. The tangible and physical medium is more convincing than the electronic one.
Residual Advertising
When a browser lands on your website, unless they fill in a form or make a purchase immediately, the chances of you recapturing the lead are slim. Although some people may bookmark your site intending to return later, the bookmark  has no ability to remind them, tucked away in a list of hyperlinks.  On the other hand, if an undecided buyer tucks your flyer in their purse, or pins it to a notice board, it acts as a constant reminder of your offer. Include valuable information they can refer back to on your print media, and you can keep your business in their mind indefinitely.
Combine this with newspaper and magazine advertising, billboards and signage, and catalogues and brochures, and print media offers unrivalled visibility that the consumer is less likely to tune out.
As a minimum, your print media campaigns should include:
• Corporate stationery such as letterhead, envelopes, compliments slips etc.
• Flyers and advertising postcards sent out to your target market as direct mail campaigns
• Brochures and catalogues sent to existing customers or qualified leads
• Newspaper and magazine advertising
By ensuring your online and print media advertising share a consistent brand image and quality, and tying these campaigns into other advertising channels such as TV and radio commercials, you can improve the response rate across the board. Instead of thinking print versus online advertising, think about a marriage between the two.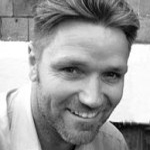 Dean Williams is a design and marketing blogger working for Print-Print Limited, promoting business and building brands through quality print marketing. If you're interested in small business promotion then please get in touch hello@print-print.co.uk