It's not easy running a holiday park.
Between seasonal fluctuations and unpredictable weather, it can be hard to keep up a level of trade that's reliable and secure.
That's why it's so important to put every effort into your promotion and marketing.
Luckily, there are loads of different ways to start better promoting your holiday park or caravan site – here are just a few of the simplest ways to start seeing real progress early on.
Make it easy for your customers to organise their visit
When you're in the holiday and leisure industry – and especially if you're running a holiday park – you need to think about families.
And what makes for an amazing family holiday?
The absence of stress.
If you want your customers to remember and recommend your park as a fun-filled, relaxing adventure, do as much as you can to make the execution of their trip painless.
There are plenty of ways to make life easier for families. You could try:
Including clear maps and driving directions to your venue on your flyers and brochures.
Handing out maps showing the layout of your holiday park to help them plan out their day's route through your attractions and games.
Offering package deals for kids' parties where you send out high-quality, personalised birthday invitations on behalf of the organising family. As a bonus, this gives you extra contact details for other families to add to your marketing list.

Create a welcome pack for new customers
Promotion doesn't end once you've taken a booking.
A welcome pack is a chance to get your new customers excited about their visit. A high-quality brochure can highlight all the different activities and events they can expect at your centre, and show off your best activities and special offers – priming your customers to do more and spend more at your venue.
The best part? You've already secured the sale, so it's a lot more difficult to scare them off with a hard sell.
Buddy up with other local businesses
Unless you're running a holiday park in the desert, you're probably surrounded by other non-competing businesses that have the same target audience as yours.
And when you're not in direct competition, there's a huge opportunity for mutual promotion.
Start a friendly conversation with your local bars, restaurants and taxi companies, and see how you could both start to include each other in your own promotions. That could mean:
Displaying each others' leaflets and brochures in your customer areas
Including each others' business cards or flyers as slip-ins in your own direct mail packages.
Offering discounts for referrals – either by customers mentioning the name of the other business, or with dedicated vouchers and coupons.
Focus on the fun
There's a reason why Disneyland and Las Vegas are so garish and bold.
It's because bright colours and flashing lights make us feel stimulated and happy. And when we're stimulated and excited in an environment where every activity costs money, we spend more money.
That might sound like a gross oversimplification of human psychology. But you need to remember that people are coming to your business to have fun. So you ought to create an environment that encourages that level of excitement.
Every display, menu, sign or piece of written communication is a chance to make your customers' next activity, meal or souvenir more exciting and enticing.
Get your most profitable special offers or upcoming events onto bold and colourful POS card stands and mounted posters, and place them strategically – any place where they're guaranteed to get seen.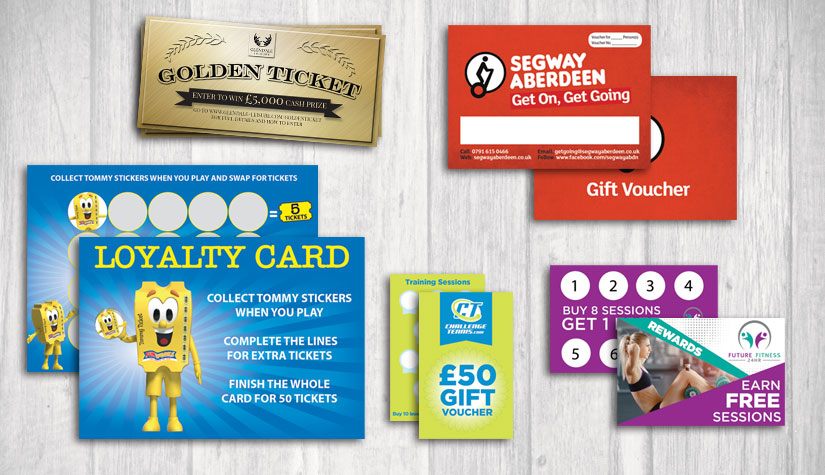 Put an advert in your customers' wallets
We've all seen the loyalty cards used by coffee shops and fast-food restaurants – after paying for 9 meals or drinks and collecting stamps on the card, customers get their 10th one for free.
But the beauty of the loyalty card is that it stays with the customer everywhere they go. So put some effort into creating an attractive loyalty card that also shows off some of your venue's key benefits or special offers.
Every time your customers open their wallet, they'll be reminded that it's worth staying on-site to do their spending. And if you've created a card that's truly eye-catching, their friends, family and colleagues might start to see your brand in their friend's pocket, too.
Offer something for free
Few people can turn down a freebie. So if you want to get potential customers to give you a try, include a voucher or coupon for something free along with your next flyer, brochure or sales letter.
It could be a free night's stay when they book for a week, free entry to a particular activity, or a free meal when people stay at your holiday park.
You'll have to eat the cost of the freebie, of course. But if you've created an exciting environment with lots of attractive things to get involved in, your free offer will pull in new customers who are bound to spend money once they're there – and come back for more.
You might find that you don't feel comfortable giving away too much for free. Perhaps your particular park is based around high-cost activities or items, and there's no way to separate a low-cost freebie.
If that's the case, you could go for a full-on voucher booklet instead. Offer smaller discounts tailored to each individual product or activity: one voucher to get 10% off a meal, another to get a free drink when you book a table, and another to get £5 off a family swimming session.
This way, you can keep the costs of each "freebie" down. But by presenting new customers with a thick book of vouchers, it also looks like you're being more generous with your introductory offers – even if they don't take advantage of every single discount.
On top of that, you're encouraging your visitors to cash in on a greater number of different deals, which could mean they end up spending more in total across their whole visit.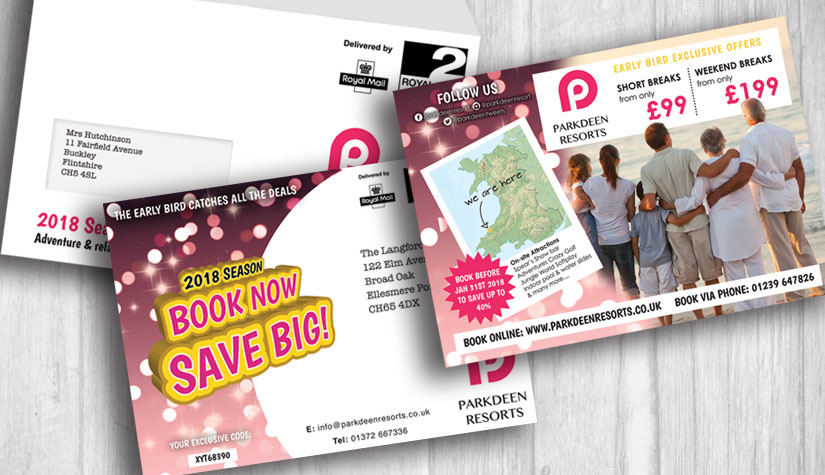 Ask for feedback to grow your list
When you're running a business, you don't always see things from the same perspective as your customers.
That means you won't always know which parts of their experience are lacking or disappointing.
The best way to find out? Ask them directly.
Hand out feedback cards for your customers to fill out. Ask them to rate the different areas, products and services in your venue, and make sure there's a space for them to write out comments and suggestions in their own words, too.
You'll get valuable pointers about where you need to make improvements, and you could also get a few glowing reviews or warm comments you can quote in your brochures or on your website.
Here's the clever part:
With every feedback card submitted, you can offer a chance to win a prize draw. It's an incentive for more of your customers to participate in the feedback system, and it's also a chance to collect their contact details to add to your growing marketing list.
So when you have special offers to advertise in the future, you'll be able to reach more of your past customers – which means more chances to attract them back for another visit.
Once you've generated this customer list, then use to target these customers directly, maybe a marketing mailshot or postcard.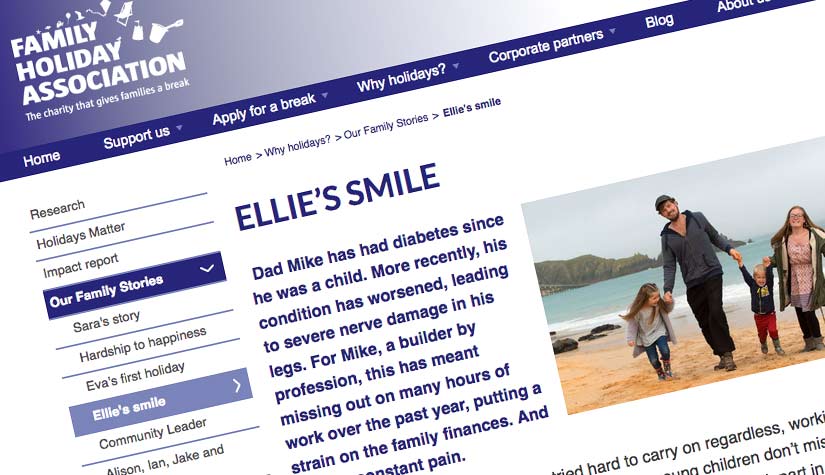 Partner with local charities
Find out which causes your customers care about the most, and get a conversation going with those organisations to see how your business can get involved.
You might start holding regular events to raise funds – such as themed games nights, competitions or live performances. Or you could start donating a small percentage of your sales of certain products (like select menu items in your restaurant).
Of course, raising money for any charity is a great thing, especially if it's a cause you have a personal connection with. But beyond that, it's a chance to improve your reputation as a business that's actively involved in your local community.
Your customers will feel good about their spending going towards a noble cause. That can encourage them to spend even more than they normally would, giving a boost to both the charity and your own business.
And when you reach an impressive fundraising target, it's a perfect opportunity for some extra publicity. Write a press release for the local media, get an over-sized presentation cheque to award to a representative from the charity, and start taking pictures.
If you don't have the time to get involved in fundraising events then there is a much easier way to get involved. Your holiday park or camp site is the perfect platform to offer a free weekend away to underprivileged children or struggling families. There are plenty of charity organisations such as the family holiday association wishing to offer these, so teaming up with such a charity would be a great PR boost for your company.
Remember – any efforts you make to raise your own profile are raising the profile of a commendable charity, too. So don't hold back.
Bringing it all together
By now, you should have plenty of useful ideas to help you attract more customers to your holiday park.
There are opportunities for promotion in just about every area of your business. But if you want to create a truly effective marketing process, you need to start making small changes at every stage. So remember to:
Take the pain out of organising a visit. Create a welcome pack with vouchers, maps and directions, provide structured days out and example itineraries, and offer group packages with customised mail-outs.
Make the most of your local networks. Any business you're not in competition with should be your new best friend, and any worthy charity is a potential partner. Exchange flyers, cards and brochures, and work together to create mutually beneficial referrals, events and package deals.
Stimulate their senses. Make every poster, flyer and POS stand vibrant and colourful, and think carefully about the best places to put them to maximise sales.
Hook them with a freebie. Use loyalty cards, free activities, or a dedicated voucher booklet to draw people in with the promise of good value.
Find new ways to collect customer contact details. Feedback cards, competitions with prize draws – anything that helps you grow your database and expand your reach.
Keep on experimenting. The possibilities for new and exciting deals, special offers, products and services are endless. Test out new promotions, monitor the results – then keep what works and throw out what doesn't.
What next?
If you'd like more information about keeping your customers on-site and spending for longer, click below to get a free 12-page brochure made especially for holiday parks – packed with all the different ways you can use print promotion to boost your profits and attract more customers: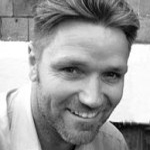 Dean Williams is a design and marketing blogger working for Print-Print Limited, promoting business and building brands through quality print marketing. If you're interested in small business promotion then please get in touch hello@print-print.co.uk