It's been 4 months since the new GDPR regulations rolled out, forcing thousands of digital marketing companies to rethink their outreaching strategies in order to comply with the stricter rules.
However, one service that was left unaffected (for the most part) was direct mailing. In fact, The Mailing People – a direct mailing company based in Portsmouth – reported they had seen a 37% increase in enquiries in June 2018 – one month after the new GDPR regulations rolled out. While it's still early days, the knock-on effect since the GDPR looks to be spelling good news for the direct mail industry. Let's take a further look at what we can hope to expect for the future of direct mail under the new GDPR regulations.
Is now the time to invest in direct mail?
Considering how many digital marketing companies have had to shake up their outreaching strategies due to the GDPR changes, direct mail should be in for a fruitful future. This is predominantly because digital companies will be looking at ways to contact their consumers without breaching any of the guidelines – and direct mail is one of these options. While it's still too soon to tell if the GDPR is going to have a noticeably positive impact on direct mail conversions, what we can say is that more people will consider direct mail as an alternative to jumping through the GDPR hoops for digital marketing.
How effective is direct mail in today's digital world?
The Direct Marketing Association states that 89% of consumers can remember door drop mail, a stark comparison to email marketing and advertising, which has an open rate of 17.81%. Additionally, a massive 84% of millennials admit to reading mail that drops through their letterboxes, and 64% claim they would rather skim through mail than their emails. Why is this? Possibly because email marketing has developed a pretty unhealthy stigma over the years, mainly because of spam, phishing emails and scamming. Email marketing has fallen so far that 90% of millennials believe that direct mail is more reliable than email!
 
Leaflet and flyer distribution is still effective!
Distribution of printed leaflet and flyers both fall under the direct mail umbrella, and both are seeing positive statistics. In fact, 9 out of 10 people claimed that they're happy to receive retail-based information. Of course, the success of flyer and leaflet campaigns ultimately relies on the service or product you're selling. According to DMA, popular organisations include estate agencies, gyms and garages.
DMA research also suggests that 62% of people have no time for TV adverts, it's thought that people mute or change channels to avoid watching them. Considering how much TV advertisements cost, it seems like an extortionate venture for little return on investment.
This is not to say that leaflet and flyer distribution are leagues above other multimedia channels, as every type of media can be effective in their own rights. Each media form is received differently, and all get noticed.
Are Leaflets and Flyers Still Considered Junk?
It might be hard to believe that people welcome copious amounts of flyer and leaflet mail every day. However, up to 79% of people who receive such mail either keep this mail or at least look at what's being offered. This is a stark contrast to internet marketing agencies, who have the lowest open rates (email: 18.05%) with the highest open rate being publishing (36.59%).
What About the Cost?
DMA's stats claim that almost 80% of recipients glance at leaflets and brochures that drop through their letterboxes, with 23% actually reading them. Additionally, voucher and coupon deals are kept by 33% of recipients. Ultimately, the cost depends on the quality of your mail's design, service/product and its actionable features. No one will read a leaflet or brochure that's poorly designed or doesn't give a clear call to action. Direct mail is worth the cost if you're willing to spend time designing and perfecting your company's message.
Who Takes Action on Direct Mail?
Whenever the word 'free' is printed on a leaflet, brochure or any form of direct mail, people are going to look, regardless of what the 'free' offer might be. With than in mind, 71% of consumers believe that free samples and offers are useful.
What About Response Rates?
DMA's stats claim that 48% of consumers visited the shop or website advertised on the doorstep mail. Considering the amount of emails that are left unopened or filtered to the spam box, this is an exceptional conversion rate.
How does Direct Mail Compare to Other Multimedia Platforms?
As we've just seen in DMA's statistics, leaflet distribution is not only one of the most effective forms of advertising, but it can also be one of the most cost-effective. With 48% of customers responding to leaflet and brochure advertisements, that means almost every other leaflet or brochure is converting, which is an exceptional return on investment.
Not only that, direct mail lives far longer than other media advertisements. Up to 38% of door mail hangs around the house for at least a couple of days and 13% are kept for up to a week. Considering the life of a TV advertisement is roughly 20 seconds (sometimes even less), and costs 1000x the price of direct mail, it's easy to see why more people opt for direct mail.

What's the response rate after the GDPR?
This remains a difficult question to answer, not only because results cannot be clear after only a few months, but also because of how response rate is judged. For example, let's take two established brands, Dyson and Pizza Hut, the response rate for both should be roughly the same because of their massive reputation, right? Wrong! Why? Because no one buys hoovers at the same rate as buying a pizza!
The point is to focus on the potential value of each lead, not the percentage response rate.
Established brands VS smaller brands – will direct mail still work?
If you're a smaller brand, you may be worried that direct mail may be a costly venture, but it's quite the opposite. What usually scares people when it comes to direct mail is that they expect to see results fast. Time for another analogy – let's say you've just signed up for the gym, you wouldn't expect to see results after the first day, would you? Like the gym, direct mail is a long-term investment and if you have a professionally structured strategy, people will start to recognise and remember your company.
What does the future hold for direct mail in the new GDPR world?
Leaflet and flyer marketing is still a highly effective means to get your brand out there. It's easy to say that direct marketing is falling by the wayside of digital marketing, but it all comes down to execution. For example, if you're an estate agent and you're looking to invest in a direct mailing campaign, saying something like 'we sell and let houses, we are good', coupled with a dull, grey picture of your office, it's likely no one is going to respond. Even if you sent out 150,000 leaflets and flyers, the fact that your campaign harbours no personality and no calls to action means it's going to end up in the bin.
However, this is where you'll want to invest in a campaign that understands your brand and the message you're looking to send out. For example, a good example of a campaign may sell your brand with something like 'Thinking of selling in Spring?' coupled with a sub-headline that reads something like 'Our team are offering free property valuations in your area for the next month', then, a call to action: 'Call us today on X to arrange your free valuation!'.
It's all about engaging customers from the get-go, no one is going to pick up mail that's dull, grey and offers something that thousands of other companies are offering. And with the GDPR now playing such a huge role in how we communicate with customers, all those who are looking for a simple and effective way to contact their customers and potential customers are going to be looking into direct mail.
To put it simply, direct mail will surely benefit from the new GDPR regulations, It's only a matter of time!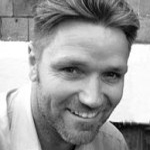 Dean Williams is a design and marketing blogger working for Print-Print Limited, promoting business and building brands through quality print marketing. If you're interested in small business promotion then please get in touch hello@print-print.co.uk