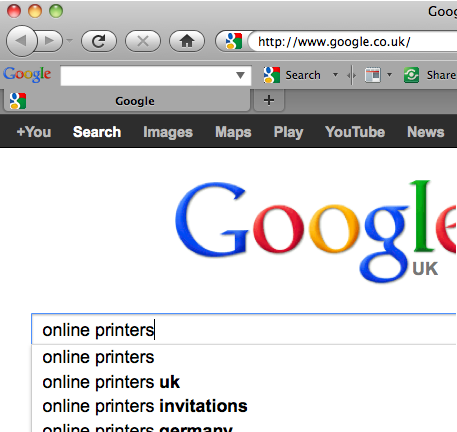 When you are buying printing from an online company the chances are you will be asked to pay for it in advance.
This isn't anything to worry about, (it's a given that you pay for your weekly shopping before you can start to eat it) similar to buying a book online, its very unlikely you will be given the goods before being asked to pay for it. The only difference between buying goods from an online printer and from an online book store is that you can return a book if you decide it wasn't what you were looking for.
As a print order is going to be bespoke to you, and cannot be re-sold such as an un-suitable DVD or any electrical goods.
So you need to be sure about what your buying from an online printer. Many printing services companies offer free sample packs for you to examine not only the quality of the printing they produce but also the paper type thickness and finishes available. Once you receive the sample pack you can start to ask questions of your print supplier. How quickly did you receive the sample pack?, how was it packaged?, did the samples arrive contained in a folder? How do the samples compare for quality of colour, sharpness & definition? This sample pack is a good indication of the credibility of the company and the quality of the work they can produce.
Check their website for genuine customer testimonials, any reputable online retailer will have them, they will be proud to show off the fact that they have customers who love what they do. By genuine feedback we mean traceable, feedback  such as this should be taken with a pinch of salt…'What a great company to deal with, great turnaround, great service" (signed) Mr.Smith Warrington. Anyone can write a review to be displayed on their website, so look for backlinks which accompany the feedback, this is a good indication that the feedback is real, not just from 'A. Non from Nottingham', but mentioning the company name as well as a website link, this allows new customers to get in touch with them if they feel the need to thoroughly check out the customer feedback is genuine.
Check what policies your online print supplier can offer you in the way of guarantees of quality and customer satisfaction. Do they stand by the work they produce, do they take care in what they do are they proud to be a quality printer? There are some unscrupulous 'Flyer printers' within the business (usually selling print for peanuts) that will print what ever artwork you send them without first checking over your artwork, they work in the assumption that you should know what you are doing and supply the artwork in a print ready format, they are not making enough money from the order to be bothered to check your artwork and ensure it will print ok. Those of us who are cynical about these type of online retailers suggest that artwork is not checked for a reason, this is because you will need to pay them again to re-print it the second time after you have realised its not printed how you wanted it. Even this second print may work out cheaper than originally buying it from a reputable company. I am afraid 'you gets what you pays for' in this game, and there is only so much that can be done to cut corners within the print industry before quality begins to suffer. So unless you have print order which you are not bothered about the quality of the final job (which is unlikely) then paying a little more should give you the confidence that what you receive is going to be a much more satisfactory result.
Once you have thoroughly checked out your potential online printing company and your satisfied, then you should be able to place your order with confidence, as a last attempt you could ask your supplier for a printed proof, these are usually sent out once you have made your payment for the printing, but at least you see something along the lines of what you are going to get before they start the larger quantity run.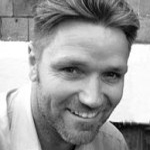 Dean Williams is a design and marketing blogger working for Print-Print Limited, promoting business and building brands through quality print marketing. If you're interested in small business promotion then please get in touch hello@print-print.co.uk