Over the last 10 years fast food restaurants have been through a change in their drive to sell as quickly as possible really cheap products at the highest price they can, and there is nowhere this is more prominent than McDonalds.
It wasn't too long ago that I remember McDonalds being a vibrant brightly coloured 'Happy' place to take the kids and grab a quick burger. Have you been in one lately?, they are more like a hotel lobby than a fast food outlet.
Gone are the garish red and yellow fixed hard wearing plastic tables and chairs and their eat it fast and get out attitude, this has all been replaced with a more sedate and comfortable surroundings which promote a more relaxing laid back experience.
Fast food will always be fast food, but they now want you to eat it slower, take your time and enjoy it more. But surely this is not as cost effective, more bums on seats means less covers, slower turnaround of customer's means less eat in food can be eaten. This change in attitude to fast food has not been decided overnight, it comes from a much large marketing ethos – the fashion to eat healthier.
A burger has always been a burger, you know your going to be eating a certain amount of fat and its part made up of beef cuts you wouldn't consider for your Sunday lunch. But nowadays adults and particularly parents are more knowledgeable about what goes into a Big Mac than they were 10 years ago and now are demanding a healthier option to the rubbish that their kids have been eating for too long and so eating habits have are changing.
This is reflective not only in the comfy seating areas, but in the whole marketing portfolio from the buildings architecture to the 'sustainably sourced' napkins and bio degradable straws. This now filters down through all marketing channels from the press and TV advertising to the packaging and logo.
Who would have thought McDonald's would incorporate green into their multinational branding. They have retained the classic arch 'M', as this was too string to let go, but the have banished the red. Due to the popularity of McDonald's and its products, their use of red and yellow became almost stereotypical of the fast food industry, but red = danger, warning, it shouts for attention. So a they move with the fashion to a healthy aspirational green. Just the word green has become healthy itself, Green = Goodness, going green, organic, eat your greens.
The branding which has since followed now becomes more organic, more earthy and in touch with local producers, less industrial and more home grown. No more yellow garish polystyrene boxes which ruin the ozone layer, they have opted for tertiary colours, earthy colours, promoting wholegrain, local farmers printed in eco friendly ink onto recycled cardboard boxes. Its really amazing to see how far they have actually pushed the green ethics of the branding.
McDonalds were one of the first big UK retailers to get in on this trend even before the current recession, but this only goes to further fuel the need for 'home grown' food. In times of recession family values come back with a bang. A huge majority of UK households rein in their spending – yet still trying to get as much fun out of life as they did before BBC Business News frightened them into not spending ever again. This mindset includes the growing their own vegetables, no longer seen as for the elderly generation with allotments or country folk with large gardens but for ordinary family people who are interested in teaching their children where the food on their plate comes from. So McDonalds branding experts were either very lucky with the timing or incredibly clever at foreseeing the future.
McDonald's going green can only be a good thing, healthier food, healthier environment and a more responsible future for the fast food industry.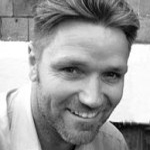 Dean Williams is a design and marketing blogger working for Print-Print Limited, promoting business and building brands through quality print marketing. If you're interested in small business promotion then please get in touch hello@print-print.co.uk