What to do and what not to do!
In the present scenario, most of the people are naturally tending to decrease their business and normally the first causalities is the advertising or marketing budget.
Well, successful marketing is not all about quantity because it is all about quality. In this regard, there are loads of opportunities for the business people to enhance their sales while keeping a close eye on the  winning strings.
If you want an example of that look at the current marketing push from all thing Virgin. From Virgin media, Virgin Trains and the new launch of Virgin money. There is the argument that there are more opportunities to advertise whilst in a recession. Advertising does decrease, but so do advertising rates as newspapers and magazines cut prices and are more susceptible to a deal as they too are trying to keep the wheels turning.
Some suggestions:
However, there are few things regarding successful marketing that you may want to try.
First of all you need to prevent yourself from trying to advertising your business to anyone or everyone. Sermonizing to the mass is really a luxury that you can't afford even while you are going through a good time. Instead of doing it you should identify your target customers. This will definitely lower your printing and advertising cost and also boost customer response rates as well.
If your service or products are cheaper than other, then it is time yell about it. Most of the small business especially in the service segment are able demean their bigger rivals to make sure that everybody knows they are cheaper than anyone else.
Offer discount as well as special offers is another way of effective marketing. If your business is running slow, then it is wise to provide discount on your products.  However, no business people want that people put their leaflet or advert to 1 side and forget all about it. As a smart business man you should want them to act now. In this regard, you can offer them that they can't refuse to take.
Although there are several productive ways to promote any company at a very little cost but some of these methods are considered as time consuming and this is probably the reason why your competitors don't bother.  To promote your company you can always carry full color A6 flyers and pin them to notice boards in supermarkets, gyms and pubs. You can also leave them in the coffee shop, lifts and any public places as well. Although it can demand you to put a little more effort but is really successful and cheap way of marketing at the same time.
You can also club together with some other companies that offer complementary service as well as share the price of distributing and producing a leaflet. However, you should choose companies very carefully and only look for the companies that are having very comparable target customers otherwise you may end up wasting your money by promoting your products and service to those people who are never interested to become your customer.
Whatever promotional method you use always try to verify them in an excellent manner. However, you can't make the blunder of spending your whole budget on leaflet or advertising to find out that your cautiously written message does not aggravate any response. It is far better to test out 2 different methods with a little different wording or offers, then find which one produces the ideal response. After that you need to repeat this exercise until you feel confident that you have got your message just right. While your financial time is tough you can't throw your cash away just for anything. In this regard, you need to be a winner before your budgets are being blown away.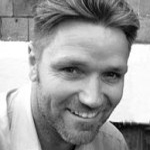 Dean Williams is a design and marketing blogger working for Print-Print Limited, promoting business and building brands through quality print marketing. If you're interested in small business promotion then please get in touch hello@print-print.co.uk