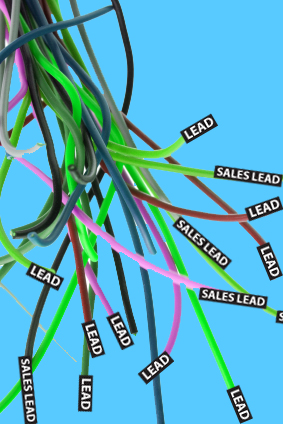 The Sales Leads Ladder
Leads are the lifeblood of your business. Before you focus on generating massive amounts of leads, though, understand your sales process, and make sure you have systems in place to cope with the leads you generate.
Make sure you log and track every lead, and where it came from, to make sure you don't waste money and time generating leads that aren't followed up, or throw good money after bad on unproductive activities.
Person to person
Talk to your friends, family, neighbours, everyone you come across about your business, and ask them to refer people they know but you don't to you. You don't have to be pushy about it, just let everyone know you've got a new business and you would appreciate their help.
When you start getting customers, make sure they're happy with you, and ask them to tell their friends. Word of mouth remains the cheapest and most effective marketing method you'll ever come across, so you need to learn to master it before you start looking at other rungs on the ladder.
Networking and joint ventures
Talk to other business owners about cross promotion. Maybe you have complimentary services, like dog grooming and dog walking, car valeting and servicing, bridal gowns and flowers. Find other local businesses you can share your advertising efforts with, and you can both gain greater rewards than you could alone.
Your online presence
If you don't have a web site that allows interested visitors to subscribe to updates, contact you or download information in exchange for their email address, you're playing catch-up. The days when an online presence was optional are long gone.
As well as your own web site, you need a presence on the major social networks your customers use. At a minimum this probably means Facebook, Twitter, LinkedIn and possibly Pinterest. Remember, if you're not following what's being said about you on these networks and leading the conversation, your competitors will be. Make sure you encourage communication, and make it easy to follow the trail back to your main web site without hitting your followers over the head with it.
Subscriber emails and newsletters
Use auto responders to deliver personalised information to new subscribers, and send regular (though not too frequent) broadcast emails to announce news and offers. Never abuse the trust a visitor has shown in giving you their email address by bombarding them with unrelated advertising. Concentrate on offering valuable information at no or low cost to build loyal followers who will become customers when they are ready.
Direct Mail
Direct marketing is still an effective way to generate sales leads, especially if you personalise materials and track responses. Design you printed leaflets with an special offer in mind adding a small response code and then point the potential customer directly to a landing page on your website for them to enter the code, this will keep a record of who has directly taken you up on your offer.
Telemarketing
Telemarketing may be more labour intensive than other lead generation methods (that's way it's so far down the list) but if you use a professional telemarketing company that will qualify and discard unsuitable leads, it can allow your own staff to focus on closing the sale and delivering top notch customer service.
Advertising
Poorly targeted amateur advertising can sink a company and eat its budget for breakfast. So, before you start ploughing money into advertising, make sure you've climbed all the other rungs on the ladder and use a professional to design the ad, write the copy and find the right channels.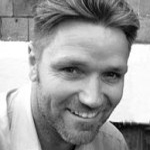 Dean Williams is a design and marketing blogger working for Print-Print Limited, promoting business and building brands through quality print marketing. If you're interested in small business promotion then please get in touch hello@print-print.co.uk