Unless you are requiring a bespoke order onto a certain unusual material or in fact if you are ordering a large quantity of any given print order then its highly possible your order for 20,000 or less quantity of leaflets will be printed on what's known as grid system
How the grid system works
This grid system is to explain how your print order is maybe planned and printed together on a much larger sheet with others customer's orders.
We have to 'grid' various orders together to make customers orders as cost effective as possible. Lets suggest for example that we print 5000 large A2 sheets of paper on the press and we have the break down as shown in our illustration. This is how we would divide up a sheet in order to provide 4 customers who have all placed orders onto the same 170gsm gloss material their various quantities.
As you can see from the image: Customer A orders 5000 x A3 posters, customer B 5000 x A4 leaflets, then customer C orders 5000 A5, but customer D has ordered 10,000 A6 flyers, so this job is planned up twice to duplicate the final quantity required.
In order to achieve this successfully this means that 'price breaks' need to come into place. By price breaks we mean that we can print 1000, and 2500 and 5000 for example, and not quantities in-between as this is not available. A customer requiring 3000 leaflets its then more cost effective to print 5000 copies as this is the next price break. This is not necessary a bad thing, as the cost for printing 5000 leaflets is not double the cost of printing 2 x 2500.
The main cost to produce any litho printing is in the initial set-up. This is due to the plates which are produced and getting the printing press up to colour and up to speed, once the press is running at full speed then the costs are just for ink and paper which a the smallest portion of the cost. For this reason the unit cost for each sheet is vastly reduced the more they buy – the cheaper it becomes.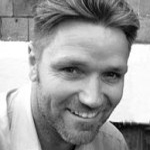 Dean Williams is a design and marketing blogger working for Print-Print Limited, promoting business and building brands through quality print marketing. If you're interested in small business promotion then please get in touch hello@print-print.co.uk