Keep customers happy
The success of any business has a lot to do with the happiness of its customers. A happy customer comes back again and again and this customer retention will help you to grow the business. Word of Mouth can be an incredible benefit for you – its free advertising.
Never underestimate the power of a good customer testimonial. Imagine if you are in the market to buy a new TV, initially you may look in the local electrical store so you can familiarise yourself with the latest products, so you would ask the advice of the salesperson. They will give you all the latest spiel but maybe bias towards a particular brand or model as this could secretly affect his or her sales target. So there is a small element of doubt in your mind as to their honesty. However your family and friends are more than likely going to give you an unbiased honest answer, they are best people in the world to recommend products or services of companies that they have purchased from. So good word of mouth has a huge bearing on the spending decisions made by customers, get it right and you can create a snowball effect to help advertise your company for free. If you can get your customers to share their thoughts on your products via the social networks such as Twitter and Facebook then you really are onto a winner. If a customer places a positive comment on their facebook page for example then all of their friends get to see it, even if they are not currently in the market for your product, they'll come back to it another time.
Regular contact with customers is vital
If you haven't heard from a customer for a few months, give them a polite call to ask them how they are getting on and if they have anything you maybe able to help them with. Tread careful though here, you don't want to be become a pain, so don't over do it. You should be able to gauge your customers reaction to the call and make the decision if you can call them again in the future or if you think future telephone contact outside of an order is not going to be welcome. A good idea here is ask permission for you to email them in the future with news, any up and coming events, special offers etc – this way you can keep in contact with your customers without imposing.
Customer feedback
After a meal in a restaurant you are normally asked 'was everything ok with your meal' this is an important way that a restaurant gets immediate customer feedback, any problems can be ironed out quickly. However this is a double edge sword though, if the restaurant hasn't supplied a good standard of food or service then this will open up the dialogue with the customer which may end up in your giving a full or partial refund, or as lots of restaurants do – offer a free dessert as this is the cheaper option for them. However what is more important is that you are giving a customer the opportunity to air their grievances which they may or may not have mentioned it only to vote with their feet next time and never return to you. How you handle your customer comments will depend on whether the customer decides to give you another chance and return in the future.
Customer feedback is essential to your business, without it you are only guessing whether or not you are just meeting the expectations of your customers or if can make some changes to exceed them. Listening to your customers comments allows you to address possible problems that you never thought existed, making alterations based on these comments will avoid another customer having the same issue in the future.
Build better relationships with customers
Speaking to your customers is vital to growing your business, the more often you can engage with your customers then the more opportunities you get to understand their needs. Simply supplying a customer with a product maybe satisfactory, but by understanding their needs in order to help solve their problems means they going to be more likely to place further business with you and over time and seen as a 'hassle free supplier' you may over time even become irreplaceable.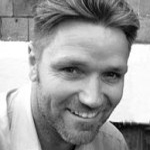 Dean Williams is a design and marketing blogger working for Print-Print Limited, promoting business and building brands through quality print marketing. If you're interested in small business promotion then please get in touch hello@print-print.co.uk