If you're thinking about starting a new business, you probably don't need to be told the importance of keeping costs down. After all, the less you spend, the less you have to make to break even, and the more likely you are to make a profit. What you might need, though, are some ideas on starting a business on a shoestring budget.
Is it still possible to bootstrap your business?
Yes and no. You can't start a multinational corporation with physical stores in several countries with a minuscule budget, lets assume that you are not trying to do this but the same principle applies if you are looking for premises. You need to avoid any unnecessary expense, start small and build from there. Unless you are being offered large premises for free, then smaller the better.
Should I start my business from home?
Unless your business violates local bylaws, or is likely to cause a noise nuisance to your neighbours, starting out from your home can be probably your best move. Premises tend to be the biggest overhead, so the longer you can avoid taking them on, the better. You will, however, need dedicated space to run your business from, and the co-operation of your family or housemates. When you are ready to move out, rather than renting a whole building consider serviced offices as a stepping stone.
Bear in mind that you will still need to give your customers the perception that you are operating a professional organisation, some people have used solely the Internet to create a professional international storefront at surprisingly little cost. However this may only be jeopardised if you need to telephone a customer whilst either a neighbour playing load music or if have crying baby on your lap. There are lots of pitfalls to working from home, but most of these can be overcome quiet easily. Also creating a 'work zone / home zone' in the your house is a good way to keep the invisible barrier, this helps you keep unwanted guests from casually popping in.
Where can I save money?
You don't need brand new furniture, expensive wall art and top of the range switchboard equipment to run a home office any more than you need expensive premises. Consider second hand or middle of the range to begin with.
Although your need stationery, and probably a website, you don't need to pay a fortune for them. Cheap hosting and template-based sites will get you off the ground and serve some larger companies perfectly well.
You probably don't need to spend a fortune on having a logo designed either to begin with, and expensive media advertising can quickly eat any size budget. Stick to low cost advertising such as postcards in shop windows and encourage word of mouth referrals instead. Think about designing some leaflets yourself, have them printed by an online printing company rather than the local company. Theses days the cost of printing 5,000 A5 leaflets for example is a lot less than you think. Then post these through letterboxes yourself or with family members if you can get help.
Can I use my home PC?
You not only can, you probably should. There is no reason why even the most mediocre home pc can't do everything you need to run your own business in the early stages. If you have moderate computer skills, you can build and maintain your own website, and do your own accounts. Calling on friends and family is another great option here, if that's not an option then you will have to think about hiring someone to do the work for you if you proceed then set a budget and stick to it.
Should I always use the cheapest suppliers?
Do you always want to be the cheapest supplier for your customers, or would you rather focus on quality and sometimes charge a little more? The answer to that question will determine whether you always go with the cheapest supplier and risk sacrificing your standards, or whether you are prepared to pay a bit more when it matters.
As a general rule, if the quality of your service or product will suffer by buying cheaper, pay the extra, but make sure you've got the best deal you can.
Where can I get help?
Friends and family will only take you so far. At some point you'll probably need advice from an experienced business advisor. Join your local chamber of commerce and network, ask customers for feedback, and join trade associations. Reach out to other businesses whose offering complements yours to build working relationships.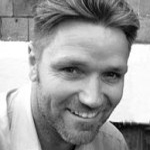 Dean Williams is a design and marketing blogger working for Print-Print Limited, promoting business and building brands through quality print marketing. If you're interested in small business promotion then please get in touch hello@print-print.co.uk