One of our regular customers was trapped by the hidden cost of leaflet printing and cancelled his order after saying that he had a tight budget and he would look to print these at home. He further told me that he had borrowed a HP inkjet printer from his friend and now he was going to print 500 A5 leaflets. But when he looked at the true cost of these leaflets, he had to change his decision. Having printed 100 copies he found that the average cost of one A5 colour print with a desktop inkjet printer was 39p!
Had he continued, he would have had to bear £195 in total costs. But not only is the quality of a desktop printer is nowhere near what can be produced with a professional digital machine – it's the time it takes to print, and then worse of all the time to trim them individually using a photo 'slicing' guillotine. Add to add this the two 5 mile journeys to Staples to buy new ink cartridges and photo-paper, he would have been better off going to Boots or Jessops and having photos printed it would have cost less. Needless to say finally, he decided to admit he'd made a mistake and use our services.
Desktop printing machines have their uses, on the personal side they're good at printing small quantities of family photos or a handful of party invites, or for business they are even good for proofs for designers, but if you are preparing to run a few hundred copies of any design – then bear in mind what total cost, or it could be costly not only on your pocket but also on your image.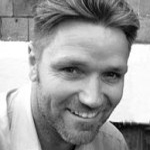 Dean Williams is a design and marketing blogger working for Print-Print Limited, promoting business and building brands through quality print marketing. If you're interested in small business promotion then please get in touch hello@print-print.co.uk