We've all read them; over hyped sales pages that promise to reveal the secrets of yada yada yada after you hand over your credit card details and email address. They work so hard to overcome our resistance using hypnotic power words, bold, italic and indented text, and a plethora of images designed to tap into our subconscious needs.
More often than not, we cringe, hit the back button and continue our search.
We've also all willingly handed over our email address and credit card details to get our hands on that same information from a different seller, who gave us enough of a taste to satisfy us we were in good hands and politely suggested we might like to find out more.
Broadcasting is a one way street
That's the difference between broadcast and content marketing. Broadcast marketing shouts its message from the rooftops, hoping to drown out the competition. Content marketing gives something away, hooking us with a useful titbit, then reeling us in.
The problem with broadcast marketing is it's a one way street. Sure, you can use analytics and split testing to find out which headlines, hooks and calls to action buyers respond to the most. You can even invite your readers to contact you with questions. Not surprisingly, very few broadcast marketers do, though, because the broadcast mind-set isn't interested in a conversation with a potential buyer, just in the sale.
Create content to build credibility
Content marketing takes a longer view. It's not about making a sale, but about building a relation that turns a casual reader into a long term committed customer. How and when the first sale occurs isn't such a big deal, it's a process.
If you're going to adopt a true content marketing approach, you need to roll it out to all channels, though, not just your blog or article syndication sites. Your visitors' experience should be consistent wherever they come in contact with your brand.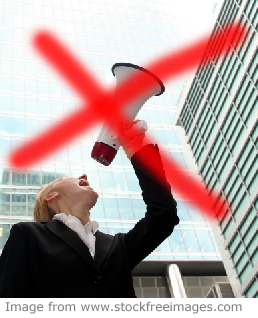 Drive content across channels for a consistent brand experience
Think about the RAC adverts with handy tips on fuel consumption and maintenance for motorists. They're excellent examples of content marketing translated to the TV channel. The RAC website, on the other hand, screams broadcast marketing from the second it loads, creating a real disconnect. Although the site has an advice section, and several useful tools, they take a back seat to the sales pitch. Similarly, links to the YouTube channel with tons of content marketing material, and the Facebook page where users can engage with the company are relegated to tiny icons at the bottom of the page.
All this sends confused messages. A redesign of the homepage, giving more priority to the interactive content generating channels and less to the sales pitch would cement the image of the company a customer centric and responsive. All it needs is a join now button, and the content would do the rest.
What makes content marketing work?
As well as building credibility, opening lines of communication with potential customers and meeting them on their own ground, content marketing is cheap, with little input other than your time needed to get started. If you use a little SEO knowledge to promote your content (while remembering to write for human readers, of course) it can tap into organic traffic in a way that sales marketing struggles to do, since the language is different and the focus is on solving problems, not selling solutions.
Content marketing can lead to great free publicity, if your content answers a problem for a journalist, and it allows you to gain a measure of control over the conversation surrounding your brand that simply isn't possible with broadcast marketing.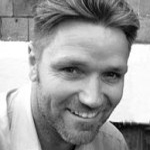 Dean Williams is a design and marketing blogger working for Print-Print Limited, promoting business and building brands through quality print marketing. If you're interested in small business promotion then please get in touch hello@print-print.co.uk