The difference and specifications between a brochure, leaflet, pamphlet, and booklet?
Do you call a round bread roll a bap or a cob?. A Potato is a potato until you call it a spud?
Brochure printing and booklet printing are the same thing, they are just referred to differently by different people.
A sheet of A4 paper folded in half becomes a 4 page or (4pp) A5 leaflet. Multiples of this 4pp are then printed and stapled together to make a booklet or brochure. So as long as your document contains multiple sheets bound together then it falls within a booklet / brochure category.
Some people deem a brochure more important or more corporate than a booklet, this is not true, its is all down the content of the booklet or brochure. An 8page A4 design full of corporate financial statistics is the same if it's called a booklet or a brochure – it is completely down to what the customers or designer wants to call it.
We have brochure printing and booklet printing on our site – because that's how some phrase it when goggling for a supplier, so you are welcome to call it what you want!
A booklet or brochure becomes a book if it has a hardbound cover. This is normally used instead of stitching or stapling is not viable. A document with more than 52pp (printed pages) is usually becomes tricky to fold especially on material above 150gsm, so in these cases alternative binding methods are used, such as perfect binding.
These items more or less fulfil the same purpose – to communicate information, they are not different.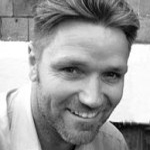 Dean Williams is a design and marketing blogger working for Print-Print Limited, promoting business and building brands through quality print marketing. If you're interested in small business promotion then please get in touch hello@print-print.co.uk