What Do the Best Writers Do That Other Writers Don't?
If you work with writers, you have no doubt noticed that some need lots of editing and coaching in order to make sense of their work, while some need very little.
Since I both write and work with a content writing team, it's an issue that's often bothered me. Why is it some writers create pieces that miss the point or are difficult to read; yet you know they are amazing with words.
There's something great writers do that other writers don't, and it has nothing to do with writing itself.
It has nothing to do with the length, the grammar or even the words used. In fact grammar and typos are only a small part of the editing process.
Quite often I've found out the most talented writers never start their writing straight away. In fact, most have a processed approach to writing, even if it is done unconsciously. The strongest writers appear to spend the least time writing and the most time planning everything before hand.
Great writers use a better process.
So if you are looking to improve your own work, or the quality of your contract writers, then please continue to read and follow the process below:
1. Know your objective
The key piece to any writing is the objective or 'mission' that it is trying to achieve. Personally I like to write the following questions and then answer them. This lets me know exactly what I need to achieve.
Who are you writing to?
Who are you trying to aim this piece at? What are their beliefs? What level is their reading at? What language do they use? Asking these questions helps you tune your writing for the right audience by ensuring you use the right language, problems and issues they can relate to.
Is the piece meant to instruct, inform or entertain?
It may be a simple question but the implications are huge.
• Instructional – These tend to follow a more rigid format then most texts, with more emphasis on lists and instruction steps. The information given needs to impose a precise course of action. Therefore using a storytelling narrative will just get in the way.
• Informational – Since these pieces don't always need to follow a step-by-step format, narrative storylines can be used. However you need to make sure that the ideas used all carry on seamlessly to the next one so all the information is easy to follow.
• Entertaining – As long as your writing flows logically theirs are very few rules for this type of layout. Therefore you have more freedom with your structure, layout and language.
What's the one key point you're trying to make?
You must make sure your subject is clearly defined and that boundaries are in place to avoid rambling off topic. For example, this text is not about 'copywriting'; it is about the necessities of a writing process that sets part great writers from average writers.
I always condense my texts down to a small, sentence summary, something that you want people to take away with them from reading your text.
For this article it's "The best writers follow a process – here it is."
2. Do your research
If you haven't dug out all the necessary information, data or compelling stories relating to your subject, your article will never be convincing. So whilst you are in your research stage, make sure you collect as much relevant information as possible.
• Read through as much of the relative material as you can and make sure you collect all the best ideas and information.
• Treat it like a brain dump – Write down all the information you find that will help you back up your case. You will be cutting it all down later but now is the time to get as much information as possible.
• Look for repeat patterns of ideas; these will most likely become the cornerstones to your arguments.
• Track and collect all citation info carefully – Since you will be citing your research later you need to make sure you get these correct. Providing proof of your research will make your work more credible.
Doing your research by hand can make all the difference, I personally find a piece of paper helps me incorporate the information better than seeing it on a screen. Treat it like a school lesson: You need to learn before you can try and teach.
3. Organize your findings
So now you've done all your research, collected all your ideas, concepts and the citations, you will need to organise it. Grouping all similar research and ideas together to follow arguments is the best way to do this.
Personally I find a numbering system helps me. I choose unique numbers for each set of ideas, and then file the ideas under the number they support.
The main body of your text will be made up of the ideas you've collected and the research supporting it. So make sure it is presented with a natural flow linking all these together or your writing won't make sense.
4. Outline your piece
As mentioned above, your information needs to link together naturally. So you will need to formulate milestones to get the reader from A to B.
As with planning a journey, you know your start point and your end point. Now you are sorting out the milestones in between in order to plan the best route.
If you are not sure what the flow should be, try listing all the questions a reader may ask as they progress through your text. You should start with,
"What is this?" move to "How does this impact me?" and then to "Why should I believe you?" Always ask yourself questions and ask "Why?"
This is the most important step as it ensures your audience can follow your reasoning to a logical conclusion. Since you have done all the research, this step helps you view it from someone else's point of view, crucially someone who doesn't know the research.
Some writers tend to assume the reader will know everything they themselves know, so it's very important to remember they don't!
5. Write the darn thing
Now, all your information is organised and you're structure is planned out, it's time to fill in the gaps. Remember that is just about being able to connect your ideas clearly and in the correct language for your target audience.
6. Edit without mercy
It's now time to look at your finished text as a whole article and determine the following,
• Have you achieved the objective of the article?
• Can your reader follow from one idea to another naturally?
• Have you got enough data to support each of your claims, or do you need to get rid of them?
• Is your reader left knowing the answer to "So what?"
When you don't do your legwork, it's obvious.
If you are someone who writes and researches at the same time, casually throwing your ideas together – it will show.
As an blogger, my favourite writers are not the ones with the fascinating prose or considerable vocabularies. They are the ones who research properly, organise their idea sensible and present an article that is easy to read and a joy to follow.
So if you require your team, yourself or even your freelancers to produce better writing, start producing outlines. Once you start showing the reasoning behind your writing you will notice an improvement.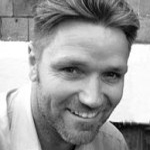 Dean Williams is a design and marketing blogger working for Print-Print Limited, promoting business and building brands through quality print marketing. If you're interested in small business promotion then please get in touch hello@print-print.co.uk