Photographers work in a variety of awkward places trying to achieve complex results, sometimes with little control over the scene in front of them. As if this wasn't testing enough, some clients, guests or random passers-by push the patience of the most understanding professional photographer to the limit.
All they really want is great images, to capture a moment that exceeds expectations. But this takes attention to detail and preparation. So when people interfere with the process it can set steam bursting from their ears.
If you really want to pop that vein on their head, here are 10 sure fire ways to push their buttons.

If you would like to embed this infographic on to your own site, you can do so by copying the embed code here.
Download this infographic.
Embed Our Infographic On Your Site!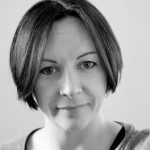 Lisa Cooper is a photographer and marketing writer working for Print-Print Limited, promoting business and building your brand through quality print marketing.
If you're interested in small business promotion then please get in touch info@print-print.co.uk