Although most of us can appreciate that Arial looks a lot more professional than Comic Sans, using psychological profiling to refine the curve of the 's' in our company typeface would seem a little excessive. But some companies are spending huge amounts of money of their typeface or logo design.
Volkswagon recently changed their font. Now if you didn't see these side by side, this change would probably pass by the average person on the street, if this minor alteration had not been announced then its possible it would have gone very much un-noticed.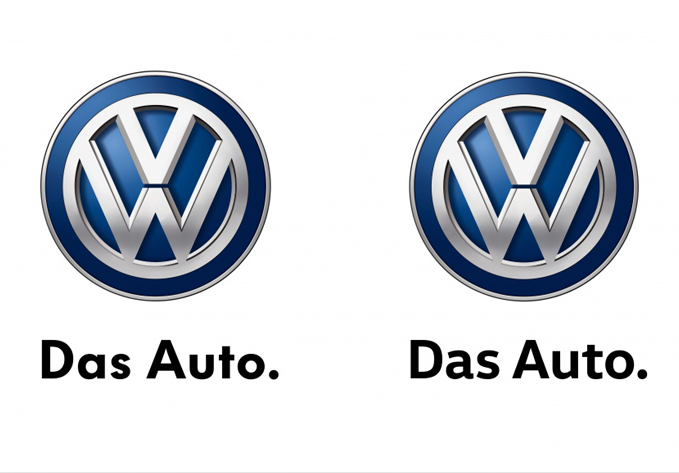 Yes, it is remarkably subtle. But this is perhaps more significant than it appears. The font may not have changed a great deal, bar a few extra curves, but this might be due to how appropriate the original font was.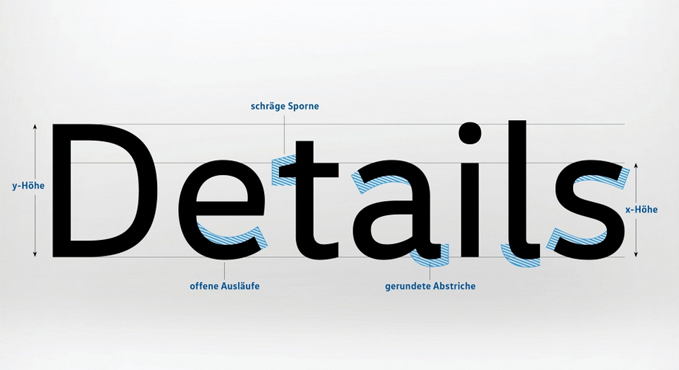 So why bother changing it? The same German company that produced the previous version, Metadesign, has designed the new typeface. VW have said that the new typeface will be more cost effective as there are no on-going license fees to pay. This suggests that the previous typeface attracted continuous license fees, billed for time in use, global coverage or by quantity of branded applications. Licensing of creative work is a complex area and not for the faint-hearted.
Unfortunately, it is unlikely we will ever know how much VW paid for the new typeface. It is likely to be in the £1000's, especially if Metadesign went through the full design consultation process.
There are other cost savings to be made through changing your logo or typeface and these are well worth considering when redesigning your branding.
Norfolk Constabulary received negative press attention fro their £35,000 rebranding when they changed their logo from the traditional complex, coloured shield to a simpler, monotone version.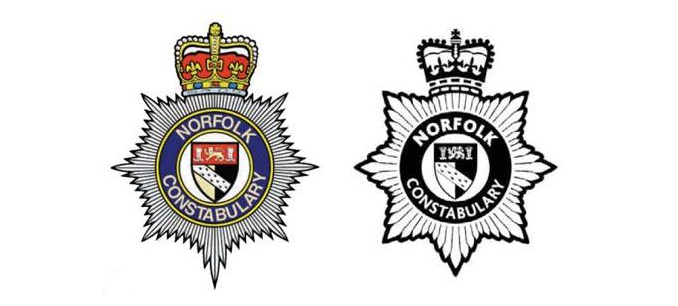 This redesign itself was £3000 with the rest spent on applying the logo across the county. It was suggested that this was a huge waste of finite resources in late 2008 shortly after the recession hit but it is likely to have saved far more in the 7 years since.
Reducing their logo to one that could be printed with just black ink would reduce their print budget to just 10-15% of its original cost. Given the amount of printed resources a police force must get through, this is an enormous saving in just one year. On top of that, new vehicles and other signage would also be significantly cheaper to produce.
Rebranding like Norfolk Constabulary would be well worth considering if you produce large quantities of stationary, but you needn't spend a fortune on a design company.
Take the BBC logo, costing £1.8 million back in 1997. The previous version was not that different, three boxed letters but with the primary colours dashed underneath. The new version has simplified the three boxes and the removal of the colour not only brings it out of the 80's, but also makes it easier to reproduce in different settings.
The logo is now identifiable, yet unique to the variety of interests that the BBC are involved with. This would have not been as effective with the clash of primary colours. For the BBC, the use of bold colours to signify its individual assets on TV, Radio and other productions is essential and relevant to its service users.
Most small businesses may not need this level of flexibility in their logo, but it is something to consider if you might expand into alternative markets in the future.
Other minor alterations for big global brands, blink and you may miss the difference: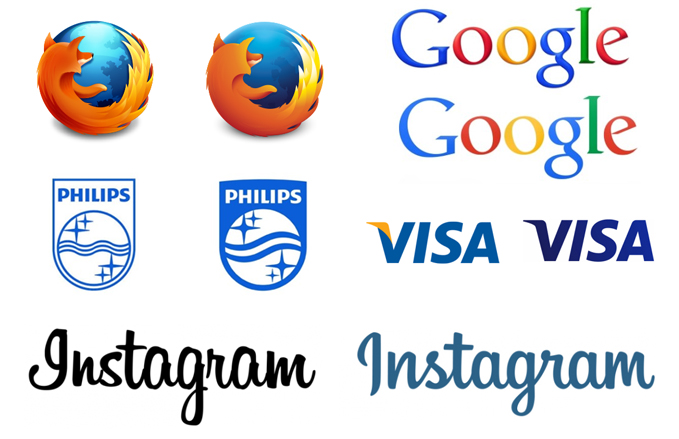 As a complete contrast, some of the worlds most iconic brands did there branding in-house, saving a fortune on expensive design agencies, and have created simple logos that can be instantly recognise the world over. These include Coca Cola, Microsoft and Google.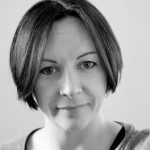 Lisa Cooper is a photographer and marketing writer working for Print-Print Limited, promoting business and building your brand through quality print marketing.
If you're interested in small business promotion then please get in touch info@print-print.co.uk